"Tim Cook reportedly showed a very little interest in the product development process and focussed instead on the operations"
Last week, Jony Ive, the man behind the design of almost all Apple devices, announced that he is leaving the Cupertino tech giant. He will leave the company once his transition is complete later this year. Soon after the announcement, a report by The Wall Street Journal suggested that Ive had been slowly exiting Apple for years as the brand shifted its priorities from product design to operations.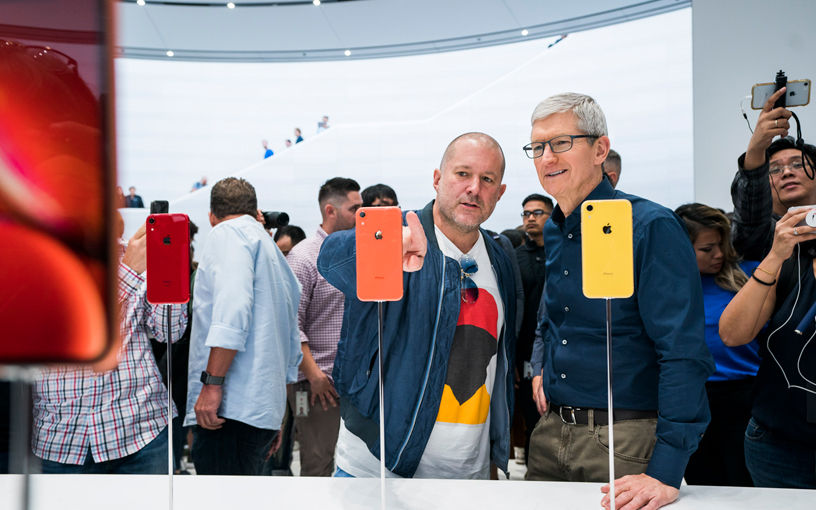 The report claims that Ive was "dispirited" by Apple CEO Tim Cook, who showed very little interest in the product development process. Notably, the publication suggests that Cook sometimes saw new Apple products for the first time in the hands-on area after the launch events. Ive grew increasingly frustrated as the brand's board was populated by directors who didn't have backgrounds related to Apple's core business.
The report suggests that after Ive was promoted to Chief Design Officer at Apple in 2015, he didn't provide many inputs to the design team. Also, the new leadership — in the form of Alan Dye and Richard Howarth — didn't command the same respect from the team as Ive did.
Notably, Ive showed enthusiasm for the design team for the Apple Watch mostly. After the wearable was shipped, he reportedly stopped even showing up for meetings or showed up many hours later and still didn't make conclusive decisions. Ive's absence reportedly caused several key design team members to leave the brand over the last few years.
"For the January 2017 meeting at the Battery, Apple security escorted prototypes up from headquarters in an airtight, Pelican case. The team presented a multitude of features for Ive's approval, including how to transition from lock screen to home screen. Pressure was on to finalize features before for the phone's autumn unveiling. Team members were disappointed Ive failed to give them the guidance they needed. It was rough development cycle," reads the report.
Furthermore, the report adds that Ive wasn't in agreements with some Apple leaders on how to position the Apple Watch. He wanted to launch the wearable as a fashion accessory, not as an extension of the iPhone. Notably, the company has only sold a quarter of Watch units in the first year. Also, thousands of models of the $17,000 gold Apple Watch Edition were not sold.
After leaving Apple, Jony Ive will be forming an independent design company called LoveFrom. Notably, Apple will be among LoveFrom's one of the major clients, which will as per the WSJ report will pay it "millions of dollars a year to continue to work with Apple".