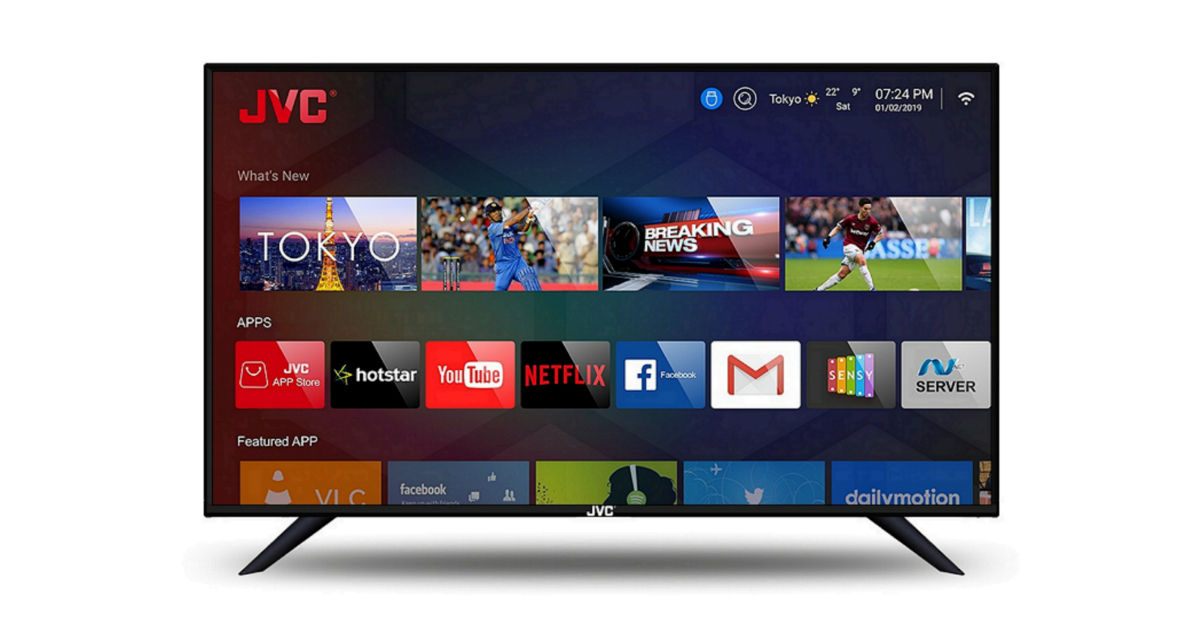 "The JVC TV feature an 'intelligent' UI that learns users' habits and surfaces trending content right on the home screen"
JVC, part of Viera Group, has expanded its portfolio with the launch of six new TVs ranging from 24-inch to 39-inch. The key model among them is JVC 32N3105C that, as the name suggests, has a 32-inch LED display with 1366 x 768 pixels resolution; the brand claims to be using A+ grade panel for an immersive viewing experience. The TV comes with an intelligent UI that learns users' habits and surfaces trending content right on the home page. It also comes with apps like Netflix and YouTube that offer over 500 inbuilt content and supports over a million hours of content from trending music and movies.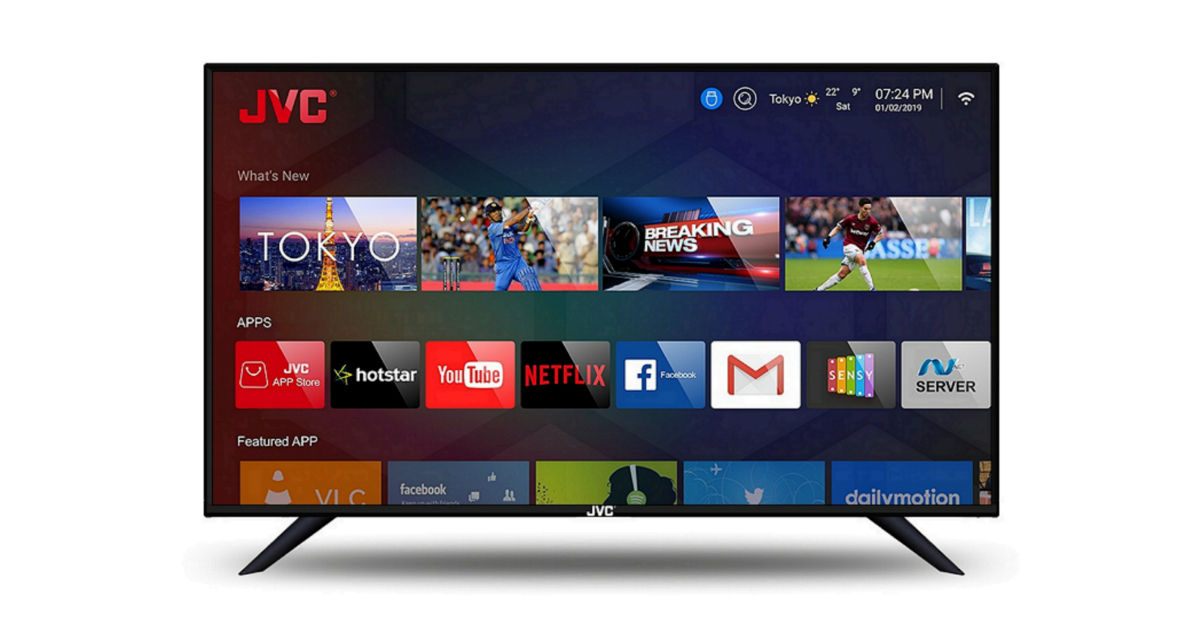 Furthermore, the TV features 12W + 12W inbuilt box speakers, and the dual built-in shape speakers are said to create a wider and louder range to deliver immersive surround sound experience using Dolby decoder technology. The TV is powered by the 1.5GHz quad-core Cortex-A53 processor with Mali-450MP GPU paired with 1GB RAM and 8GB storage. It also has support for screencasting through Miracast and comes with a smart remote with mouse cursor for easy navigation. Connectivity options include Wi-Fi, LAN connectivity, three HDMI ports, and two USB ports.
The JVC 32N3105C TV is priced at Rs 11,499 and the JVC 32N380C costs Rs 7,999, while the JVC 32N385C sets you back by Rs 11,999. The JVC 39N380C and 39N3105C TVs are priced at Rs 15,999 and 16,999, respectively. Lastly, the JVC 24N380C comes with a price tag of Rs 7,499. All these TVs are available exclusively via Flipkart.