"The feature phone OS is targeting the low-cost phone segment and adding smart features, including support for Google Maps, Facebook, WhatsApp and others"
KaiOS, the mobile OS that powers a whole crop of recent feature phones in the market, has reportedly crossed 100 million devices globally. With this, it has become the third most-used mobile operating system in the world, behind Google's Android and Apple's iOS. KaiOS has been targeting the low cost, feature phone segment to add smart features such as compatibility with apps such as WhatsApp, Facebook, YouTube and Google Maps. This has contributed to the increase in adoption of the OS globally, especially in low budget, value sensitive markets in Africa and Asia.
Given its rise in popularity, KaiOS has received a new round of funding from TCL and returning investor Google. The new round of funding has raised $50 million for the company, and will further cement its compatibility with Google. The latter had already invested $22 million in KaiOS, alongside adding support for Google-driven services such as Maps, Search, YouTube, and even Google Assistant. Given that most of the phones that run KaiOS feature alphanumeric keypads, the presence of a voice assistant can offer a very different interface of interaction for users, giving them a comprehensive taste of the abilities of a smartphone.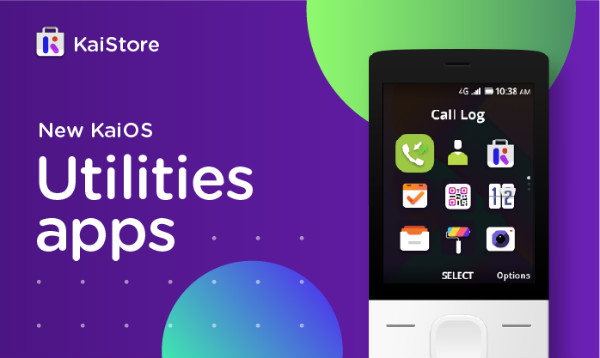 KaiOS powers prominent feature phones such as the Jio Phone and the Nokia 8110 4G in India right now, and hence is quite popular in tier-II cities and beyond. These are the cities that offer massive scope of business for phone manufacturers in India and KaiOS enjoys the distinction of offering a middle step for users to try out smartphone features in a more familiar feature phone body, which is also more affordable than smartphones. This, companies hope, would give rise to eventual adoption of smartphones in these markets, as they move upward in the value chain.
Features such as compatibility with Facebook, Google Search, and 4G connectivity, coupled with entertainment services offered by the likes of Jio and Airtel, have been key to KaiOS' rise in popularity. Being based on HTML5, KaiOS offers a relatively easy way for companies to add their apps to the KaiOS store. With new funding at hand, the company will hope to have a major share of the feature phone market, which is estimated to hit $28 billion valuation globally, in three years.