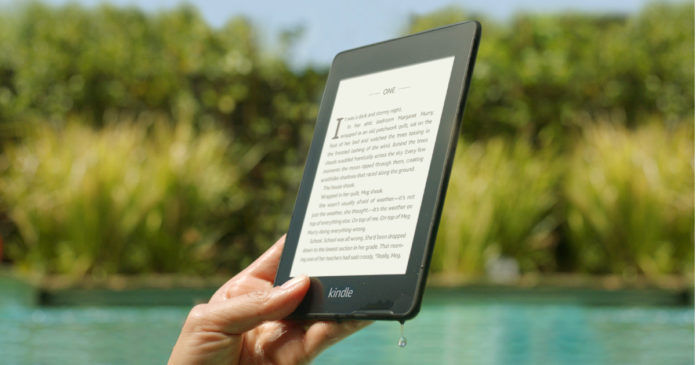 "The new Kindle Paperwhite model comes with IPX8 water-resistance rating, new home screen, support for Audible audio books, and higher display resolution"
The Kindle Paperwhite is getting a makeover with a new set of features and design changes. For one the the e-reader gets waterproof capabilities, higher screen resolution (300ppi), increased brightness range and support for Audible audio books via Bluetooth headphones among other things. It still retains the 6-inch display, which is now even with the rest of the front, while the brightness range has been upped by around 10 percent to cater for extra sunny days. However, despite the five LEDs the display retains its glare-free aspect irrespective of any setting.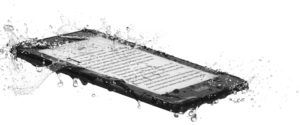 The all-new Kindle Paperwhite weighs 182g, is 8.18mm thick and comes in two storage capacities – an 8GB Wi-Fi model and the 32GB variant that supports 4G. While the former is priced at Rs, 12,999, the cellular one costs Rs, 17,999. Starting today the new Kindle Paperwhite's base variant can be pre-ordered on Amazon.in and will start shipping November 14th; while the cellular model will go on sale from December 5th. As part of the initial promotion, users will get three months of Kindle Unlimited for free on pre-orders, which will be chargeable after the stipulated time period at Rs 150 per month. Along with that, pre-orders would entitle users to a two-year extended warranty on the new Kindle model.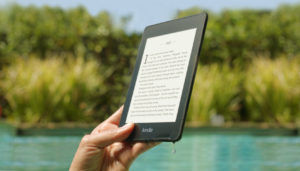 The new Kindle Paperwhite model comes with IPX8 certification, meaning it can be immersed in up to 2 metres of water for up to 60 minutes without any damage. In addition to the hardware, Amazon is also updating the Kindle home screen with improved search and recommendations, making it easier for you to explore new titles. Plus, you can now save multiple reading settings, select the preferred font, boldness level, and orientation settings, all from the main menu and quickly switch between those settings.
Other existing features on Kindle include X-Ray, Word Wise and Whispersync, which saves and synchronises your books across audible and other Kindle devices and apps so you can always pick up where you left off.
"Our gold standard for Kindle continues to be a piece of paper. We are constantly improving the design to help customers stay immersed in the story. Today, we are excited to bring even more premium features — like a thinner and lighter flush-front design, additional storage, waterproofing — to our most popular Kindle," said Jayshree Gururaj, Director – Amazon Devices.
Separately, the company said the new home screen features will be pushed out to previous-generation Kindle models, namely the all-new Kindle Paperwhite, Kindle Paperwhite Gen 6, too.