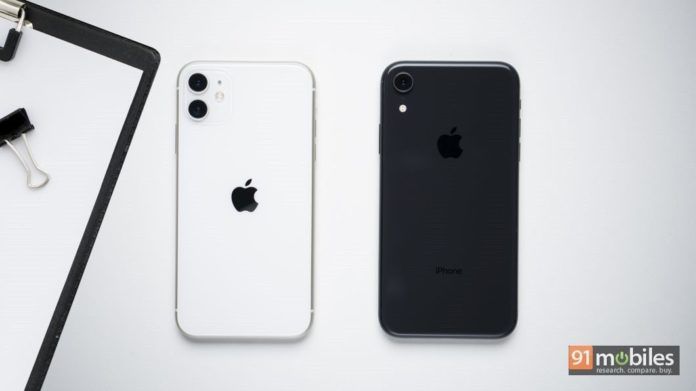 "Kuo predicts Apple will launch five iPhone models in 2020 that will include an LCD iPhone SE 2 and four OLED iPhones, while iPhones in 2021 will not have a Lightning port"
Apple analyst Ming-Chi Kuo is back with his latest investor note where he talks about Apple's plans for 2020 and 2021 iPhones. Next year, we may see Apple launch not three but five new iPhones. Out of the five iPhone models, four will come with OLED displays. The fifth iPhone is the long-rumoured iPhone SE 2 that may finally launch in the first half of 2020. As for 2021, Kuo says that Apple may launch an iPhone without a Lightning port. In fact, the 2021 iPhone may not have any ports at all.
Lately, Apple has been launching three new iPhones during its Fall event. Last year, we saw the iPhone XR, XS and XS Max. This year, Apple launched the iPhone 11, 11 Pro and 11 Pro Max. Next year, however, Apple could launch a total of five phones. The company will possibly kick things off with the 4.7-inch iPhone SE 2, which Kuo once again predicts will launch in the first half of 2020. The iPhone SE 2 will sport an LCD display.
Later in 2020, Apple could launch four iPhone models, possibly called the iPhone 12, that will also sport OLED displays. Kuo says there will be a 5.4-inch model, two 6.1-inch iPhone model and a 6.7-inch iPhone, and all of these variants will come with 5G support. In addition to the screen sizes, the other big difference between all these models will be the cameras, Kuo adds.
The 5.4-inch and one of the 6.1-inch iPhone models will sport dual cameras while the other 6.1-inch and 6.7-inch iPhone models will come with triple cameras. The 2020 iPhone design may be inspired by the iPhone 4's flattened frame and rectangular look.
As for the iPhone in 2021, it is unclear how many models Apple will introduce. However, Kuo predicts that the high-end 2021 iPhone model will launch without a Lightning port or any ports for that matter. This suggests Apple will completely rely on wireless charging come 2021.
Kuo further talks about an iPhone SE 2 Plus model in 2021 that will feature and all-screen design without a Home button. The iPhone SE 2 Plus could launch with a 5.5-inch or 6.1-inch screen.
Apple iPhone SE 2 Price, Launch Date
| | |
| --- | --- |
| Expected Price: | Rs. 27,990 |
| Release Date: | 15-Apr-2020 (Expected) |
| Variant: | 3 GB RAM / 64 GB internal storage |
| Phone Status: | Rumoured |