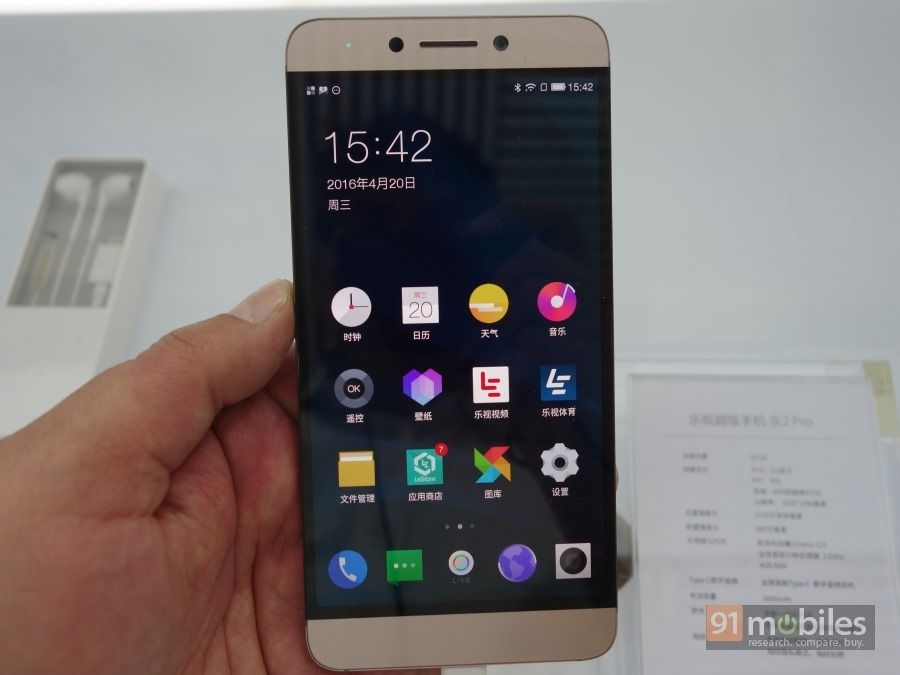 "The promise of letting you get the most bang out of your buck, again"
LeEco (formerly called Letv) made a rather grand entry into India just a few months ago, with its Le 1s (review) smartphone that stood out due to the value for money it offered… along with the flagship-grade and loaded Le Max (first impressions). Aggressive promotion helped too, but there's no doubt that the Le 1s is a noteworthy device especially given its asking price, and is one of the topmost contenders in the Rs 10,000 price band. Now India's phone bazaar is a tough playground, but the said price segment is actually the most cutthroat, since it's also the most lucrative in terms of volumes. However, heroes and idols change at the drop of a hat for us, and the Le 1s' thunder was soon stolen by Xiaomi's Redmi Note 3 (review). LeEco now has new ammo in its armoury in the form of the Le 2 and the Le 2 Pro, and would be hoping it can make bigger waves when it brings them to our shores.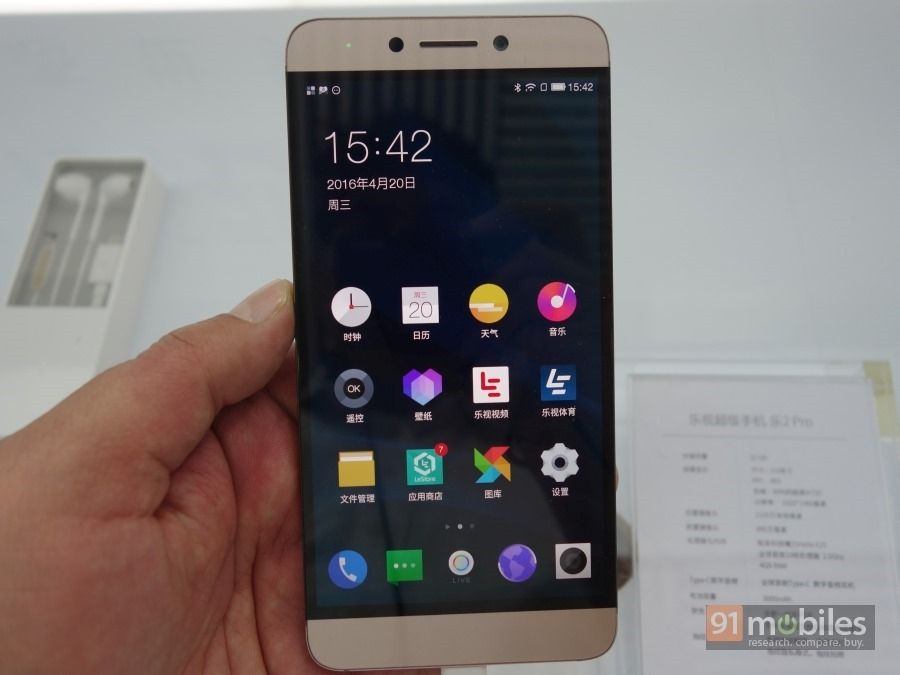 Let's check out these two new smartphones and see what's on offer. Do note that the Le 2 and Le 2 Pro share the design language and many of their specs, and we'll spell out the differences for you. Otherwise, most of what's mentioned in this article applies to both siblings.
The main differences between the two siblings are in terms of core specifications and camera resolution. While the Le 2 is powered by a deca-core Mediatek X20 chip mated to 3 gigs of RAM, the Pro version draws its horsepower from a MediaTek X25 processor which is paired with 4GB RAM. And while the front camera resolution is 8MP for both, the Pro boasts a 21-meg rear shooter as compared to the Le 2's 16-megapixel primary sensor. The two siblings are the same in all other aspects, and the only design element that separates the two is a pair of side bezels which are black on the Pro, but match the colour of the body on the Le 2. In terms of storage, you get 32 gigs but no option to add more, and 3,000mAh batteries that are non-removable. Both phones support dual-SIMs and offer the usual connectivity options.
In terms of design, the Le 2 and Le 2 Pro look good, but not special. On offer are solidly built metal unibody casings, with the usual design elements. The front is dominated by the 5.5-inch FHD screen, with a row of backlit capacitive navigation keys placed below. On top, you'll see the usual earpiece, sensors and front camera.
Switch to the rear, and you'll see a large window that juts out a tad, and hides the primary camera sensor. It's accompanied by a dual-LED flash, and there's a mirror-finished fingerprint sensor below. You'll also find a LeEco logo emblazoned closer to the bottom.
The left spine houses a tray that accepts a pair of nano-SIM cards, while the volume rocker and power key are on the right. There's an infrared blaster on top, and the bottom is home to a USB Type-C port and the phone speaker.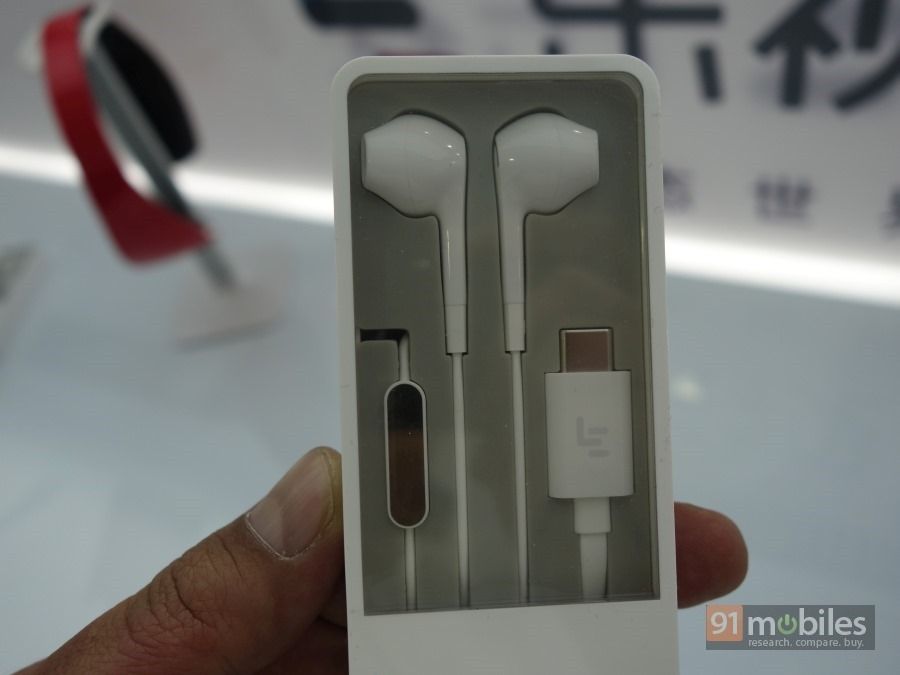 You might notice we missed mentioning one thing – and it's something so basic that we usually just indicate its placement dismissively in most of our hands ons and get it over with. We're referring to the ubiquitous 3.5mm headset socket. And the reason why we didn't mention it is because it's not there. Yup, the Le 2 and Le Pro do not have headset sockets, and instead, force you to use headphones that utilise USB Type-C connectors. LeEco showed us a pair of in-ear headphones designed just like Apple's Earpods, and says that these are the world's first to employ CDLA (Continual Digital Lossless Audio) tech that enhances audio quality. Of course, our first concern was regarding those who'd want to use their own headphones with these smartphones, and we are told that the phones would ship with adapters that would allow the same.
Raise your hands if you remember the OPPO R5 (review). This anorexic smartphone was too thin to include an audio socket, but LeEco's latest aren't exactly the slimmest ones around. The promise of pristine audio quality is a tempting one, but we're still skeptical about its approach, as many users, especially music buffs, are quite picky about the headphones they use. And as far as adapters are concerned, it's easy to lose them or forget them at home.
Software-wise, there's Android Marshmallow, topped up with the latest version of the brand's custom eui interface. We've seen it on the Le 1s earlier, and it's fairly simple and straightforward. The interface doesn't offer a dedicated app drawer, and provides a simple interface. The drop-down panel is just for notifications, while the recents key displays a set of quick settings along with the apps you used last. The camera app is the same as well… simple at first glance, but hiding a powerful set of controls and tweaks under settings.

Talking about performance, it'd be a tad early for us to say how well the Le 2 and Le 2 Pro fare, but in our brief hands on time, we found the two to be quite zippy. The screen looks good, and the cameras focus quickly and seem to capture decent shots. We'll wait till we get our hands on them for a proper review before we offer a more in-depth evaluation.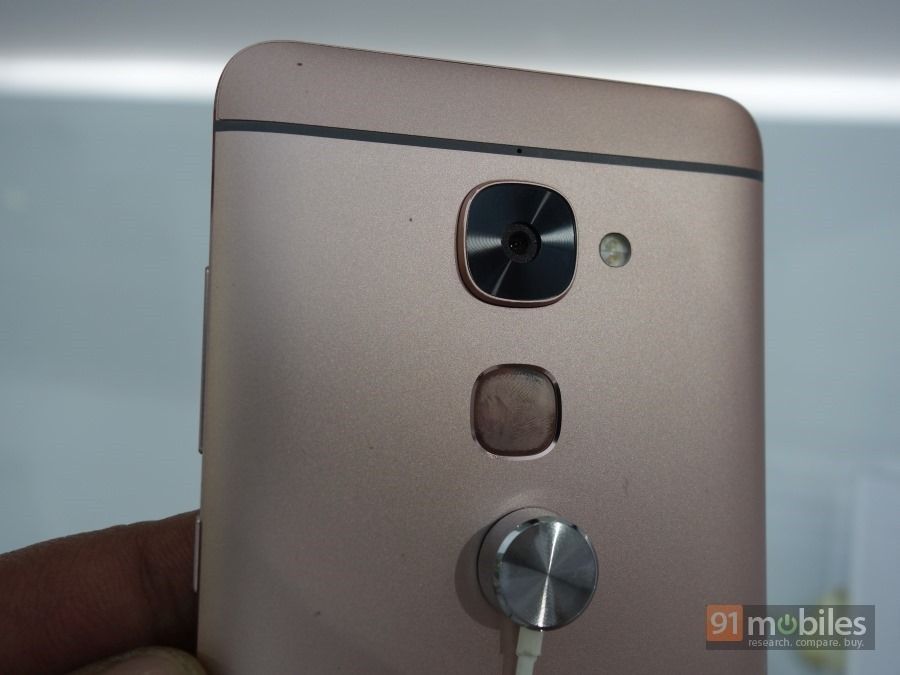 The Le 2 has been priced at 1,099 RMB, while the Le 2 Pro carries a sticker price of 1,499 RMB. And if LeEco is able to match these prices when it launches these new phones in India (sometime in June, we're told), it's bound to create ripples yet again as the two siblings do look quite loaded in terms of specs. We do miss the headset sockets, but that aside, the new phones promise a lot of bang for your buck, and in our experience, that's something that works quite well in the Indian market. So the raging battles for a share of the pie of the Indian smartphone market continue unabated, and LeEco's latest offerings look like they're going to add fuel to the fire…