"Amidst rumours of LeEco shutting down, it's trying to make a comeback by launching a range of smart TVs"
Chinese conglomerate LeEco has been experiencing significant financial problems, and it has been slowly reducing its business lines. Not only has it exited most foreign markets it had presence in, it's been a while since the company has launched a new smartphone or TV. Even the founder of the debt-laden firm, Jia Yueting, was recently asked to return to China by the authorities. However, in a surprising turn of events, the company seems to be attempting a comeback with the launch of a range of 10 new smart televisions in its home market.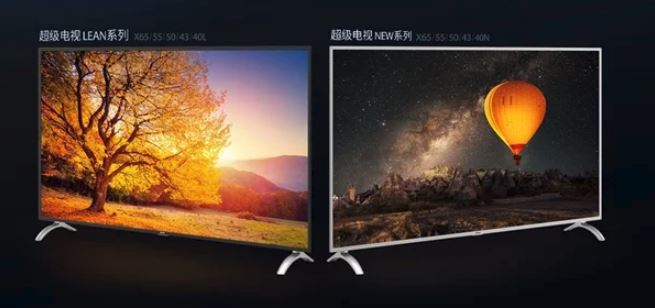 LeEco has introduced the new smart televisions under two series – Lean and New. The brand has launched a total of 10 TVs under the new series, which vary in sizes ranging from 40 to 64-inches. The LeEco Lean series models include the X40L, X43L, X50L, X55L and X65L. The LeEco New series TV models include the X40N, X43N, X50N, X55N and X65N. All new smart TV models are touted to be built with a focus on the family, and provide a host of internet services.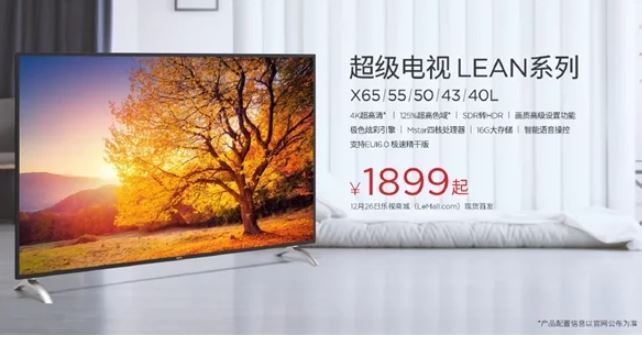 LeEco's new smart TVs come with the brand's unique colour management engine. Most of the new TVs utilise HDR technology, and also feature SDR to HDR processing technology. They are powered by Mstar quad-core processor, and come with 16GB of internal storage. Software-wise, theyfeaturethe brand's custom EUI 6.5 operating system based on Android. The new TVs also leverage the brand's internet services business.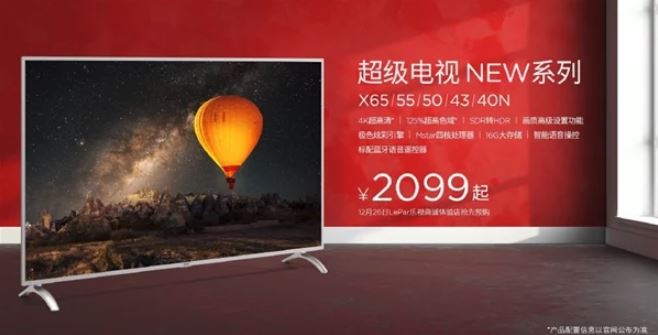 As for the pricing, the LeEco Lean series models start at RMB 1,899 (~Rs 18,600), and go up to RMB 5,499 (~Rs 53,800) for the top-end model. The LeEco New series smart TVs are being offered starting at RMB 2,099 (~Rs 20,500), and go up to RMB 5,799 (~Rs 56,700). They are available in China via the brand's LeMall e-commerce portal.