"LeEco is celebrating one million sales milestone with discounts and offers on its products on LeMall and Flipkart"
Chinese technology conglomerate LeEco has joined Make in India program with the launch of its first local manufacturing plant in the country. Located in Greater Noida, the state-of-the-art manufacturing facility was inaugurated by IT and Electronics Minister Ravi Shankar Prasad. The company also revealed that it has also crossed the one million sales volume for its smartphones in the country in under eight months.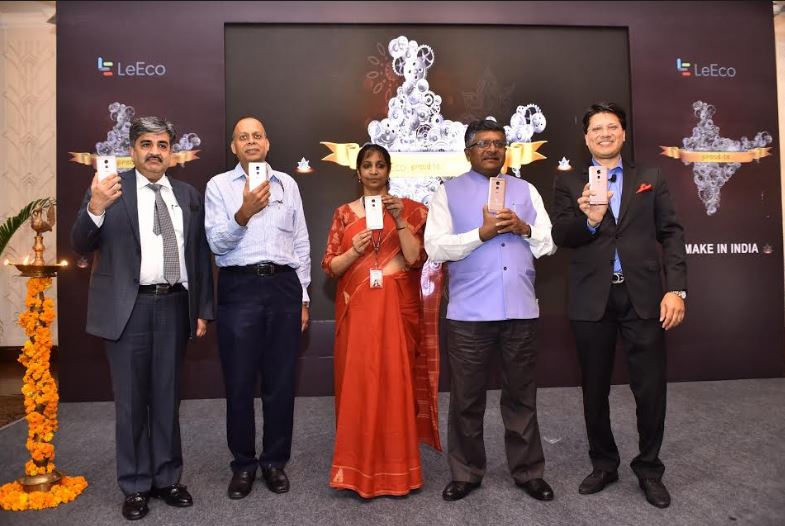 LeEco's manufacturing facility in Greater Noida is spread over an area of 200,000 sq. feet. Initially, it will be able to produce close to 60,000 smartphones per month. The brand plans to ramp up the production to approx. 200,000 smartphones every month by the end of this year. The facility already employs more than 200 professionals. The plant has been setup with an investment of $5 million. The brand is also investing $2 million for the automation process at the facility. Thanks to the local manufacturing, the company is expected to price its devices more competitively.
"As the market size for electronics is expected to grow to US$400 billion by 2020, it is imperative to promote indigenous manufacturing. LeEco is a name of global reputation and it is heartening to see it align with "Make in India" just after entering India eight months earlier. We laud their efforts of training local talents and building a center of R&D excellence in the country," said the minister at the event.
LeEco marked its debut in India in January this year with the launch of the Le 1s and Le Max smartphones. So far, the brand has launched five smartphones, its LeEco membership of content and internet services, its e-commerce platform called LeMall, and most recently its SuperTVs. The company is celebrating its one million sales milestone in the country with the "Le Million Joy" package, under which, it is offering discounts and offers on its products from August 30th to September 1st on LeMall and Flipkart.