"The presence of Chinese giant LeEco has only grown with the recent launch of Super3 series smart TVs"
One of the biggest video companies in China, LeEco only solidified its status of being the best when it arrived in India and completely took the market by storm by launching the LeEco Le 1s… a smartphone which offered loaded innards at surprisingly low price. The brand has had a history of bringing something new to the table every now and then, be it launching the world's first Superphones with USB Type-C ports or world's first devices to boast CDLA tech for audio.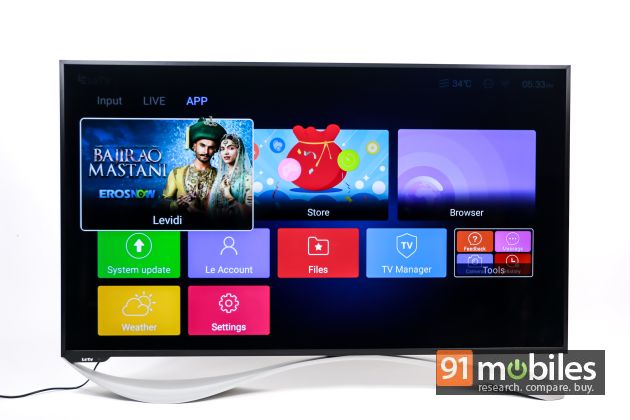 Dubbed as the Netflix of China due to its content ecosystem, LeEco only reinforced its dedication to offer the best in India when it launched the Le 1s Eco, which introduced the LeEco Membership, offering premium online content for Indian consumers in partnership with Yupp TV and Eros Now. The company's consumer base has only grown since then, and it added more phones in its portfolio, most recently being the LeEco Le 2, and Le Max 2.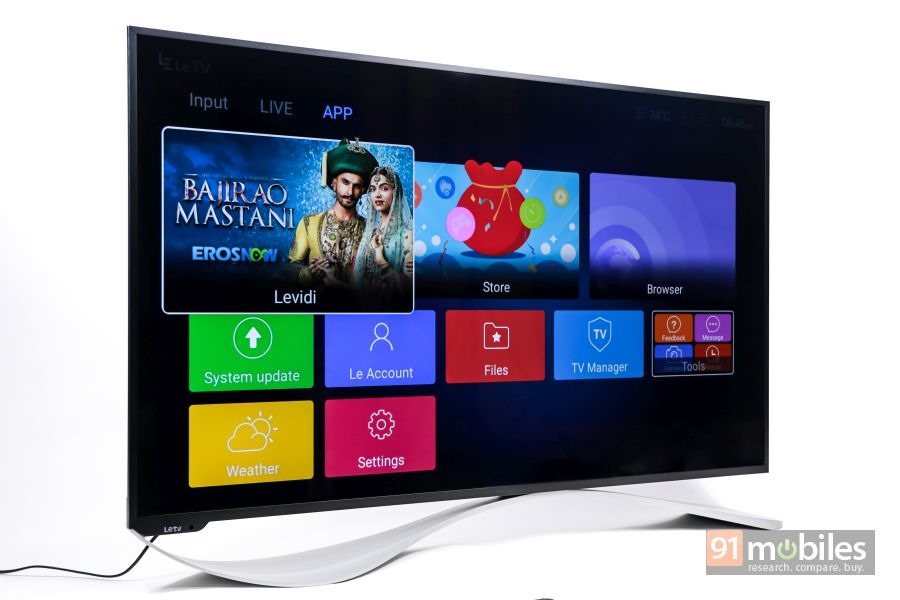 And to deepen its roots in the business of the video streaming and online content domain here in India, LeEco recently launched its range of Super TVs including the LeTV Super3 X65, Max 65, and the X55.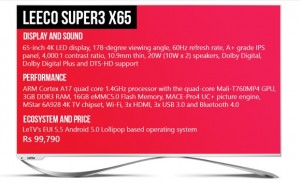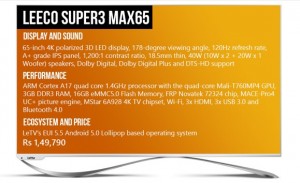 These televisions run LeTV EUI 5.5 on Android 5.0 Lollipop based OS, and offer the Supertainment Ecosystem, which gives users access to more features than they can ask for from a TV.
If you decide to get yourself a Super TV, you'll have access to over 2,000 Full HD/HD movies, around 100 satellite TV channels, more than 3.5 million songs and 50 live concerts. The users can easily cruise through the myriad of content using the company's own applications including LeView, Levidi, LIVE, Music, and LeEco Drive. These applications can also be enjoyed on a LeEco smartphone as well, and the company allows you to have a single account to maintain your LeEco membership without any hassle. LeEco provides its premium membership services bundled into its devices, for free.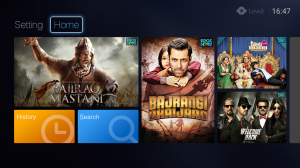 While the LIVE app, through Yupp TV will allow users to enjoy live content, LeVidi allows streaming of the pre-existing content including movies and TV shows. Streaming content is the next big thing in the entertainment consumption domain. It allows users to watch what they want, when they want, at their will. While other streaming services like Netflix, and even Hotstar Premium, which offer content worth watching, need to be subscribed to, LeEco's Le Ecosystem comes bundled with its devices, so all you need to pay for is the data bandwidth being used. Considering that the number of connected houses in India is increasing exponentially, LeEco's content streaming service seems like a perfect way for users to begin relying on online content completely. The reason behind that being a catalogue filled with powerful and stunning smartphones and televisions, a clean interface for all users to be able to use the services easily, and a content-rich ecosystem.