"Even though the A6000 is a budget phone, its retail box doesn't skimp on anything"
Did you know that by the end of the year 2014, new and resurgent brands accounted for more than 30 percent of online searches? While debutants like Xiaomi and ASUS had a big hand in that, another brand which jumped into the action is Lenovo. Although it has been present in the Indian market since a long time, it was 2014 when it became very aggressive in the smartphone segment with its Lenovo Vibe X2 and Vibe Z2 Pro targeting mid-range and high-end price bands respectively. This year, the numero uno PC manufacturer has taken things to the next level by introducing India's most affordable 4G smartphone, the Lenovo A6000.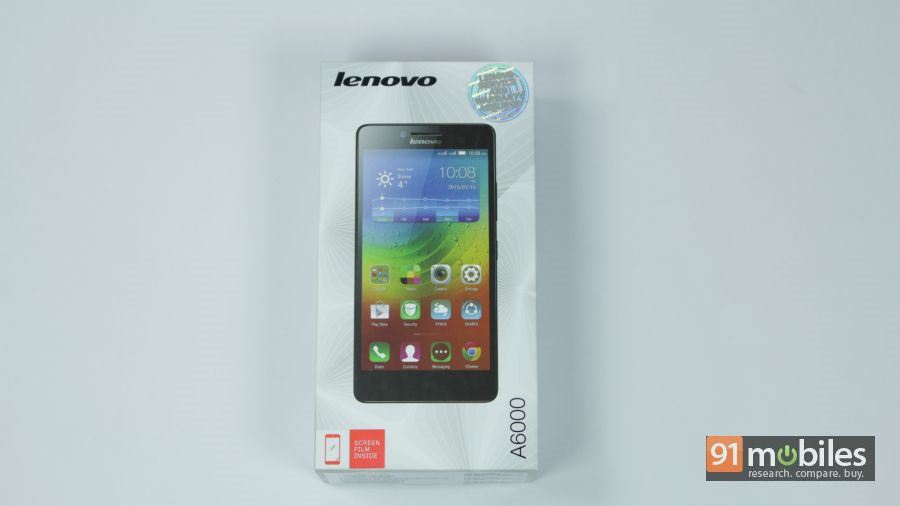 We were able to spend some time with it during its launch event and came away impressed, and now it's time to take closer look at the device since it has just arrived in our labs. Let's begin our review process with a quick unboxing.
The Lenovo A6000 comes packed nicely in a compact box. Inside the shiny red box lies the smartphone itself. Placed below the phone is a tray which houses a quick start guide, a warranty card, and a product information guide. Removing the tray brings up the screen protector along with a 2,300mAh Li-ion battery.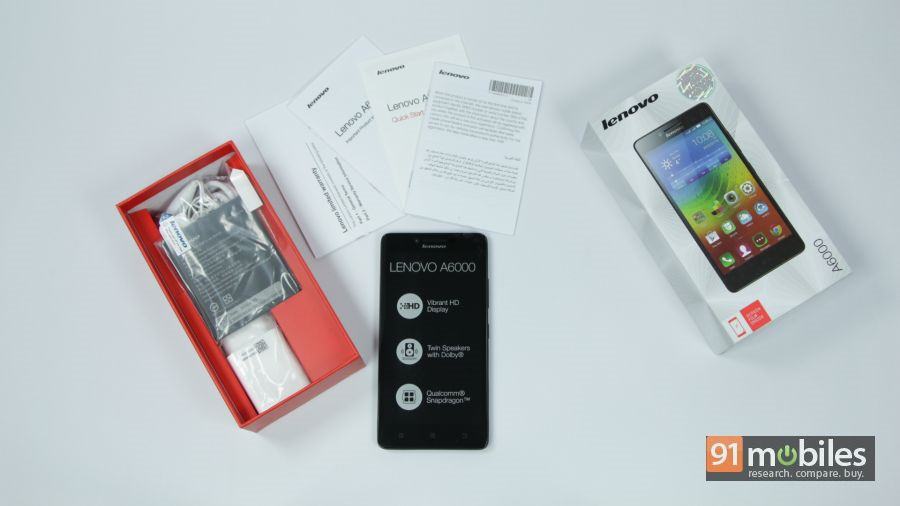 Lastly, the box holds all the usual accessories, which include a travel charger, a micro-USB cable and a pair of earphones. Sadly, the earphones aren't the in-ear type, which means they won't be very comfortable if worn for long periods.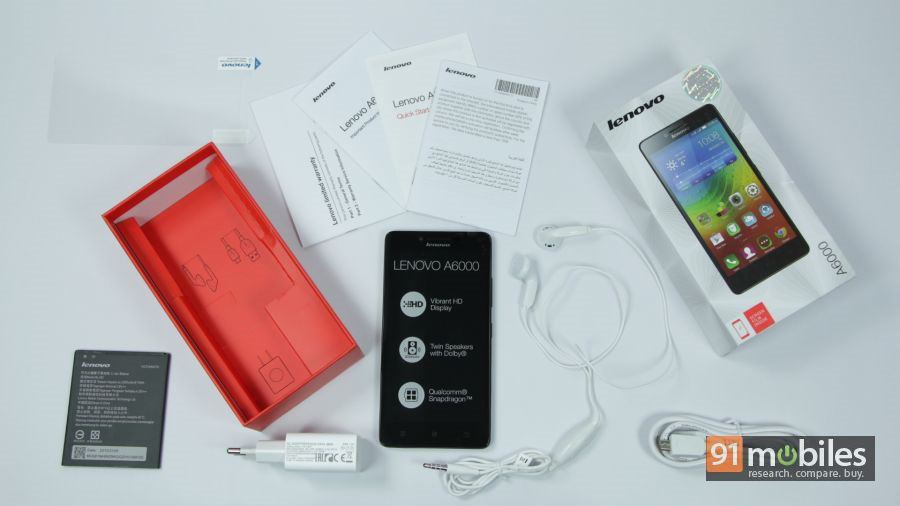 That's all you get inside the salespack of the Lenovo A6000. It may be a budget device with a Rs 6,999 sticker price, but at least the retail pack doesn't skimp on anything, unlike many of its competitors. We hope that our experience with the smartphone also remains positive, so watch out for our more coverage about the handset.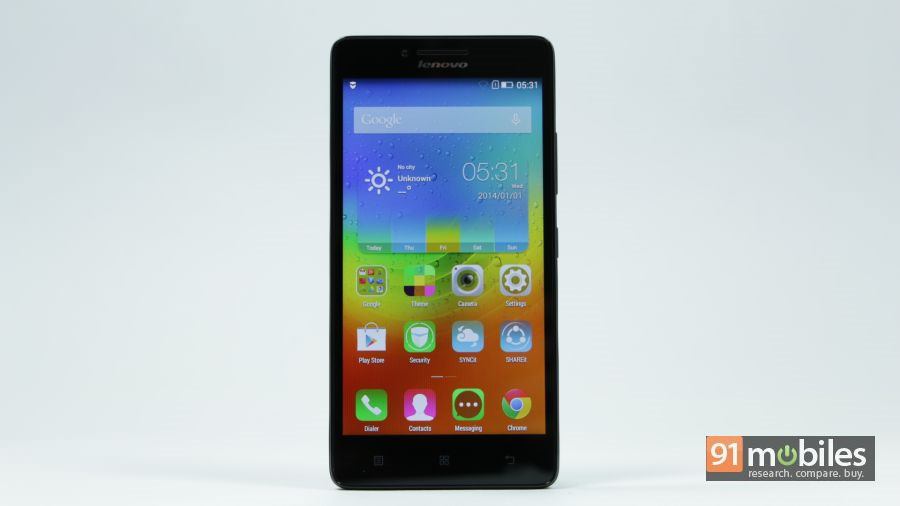 Photos by Raj Rout. Video by Pratik Vyas