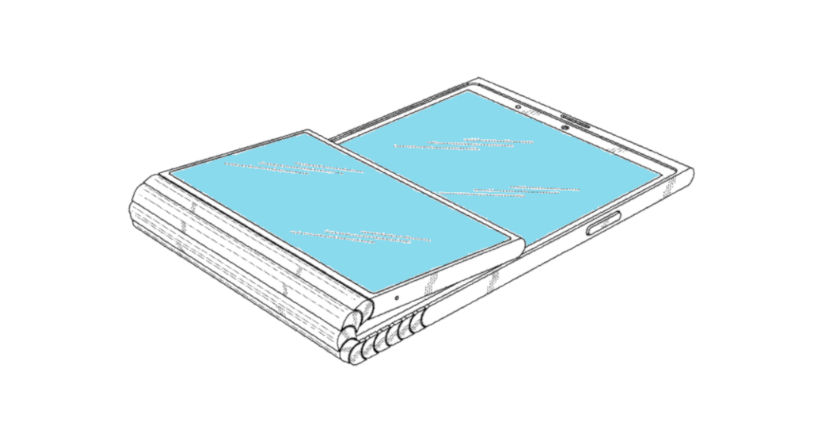 "The patent images reveal the Lenovo foldable smartphone could feature a clamshell design"
Smartphone manufacturers are rushing to deliver foldable smartphones. This year is mostly going to be about foldable phones and we now have a new design from Lenovo. The company had filed for a patent in September last year to the Global Design Database of the WIPO (World Intellectual Property Office). The patent is for a foldable phone with a clamshell design and Lenovo has included some sketches showcasing the device.
This isn't the first time that Lenovo has shown off a foldable phone. Motorola, which is owned by Lenovo, is supposedly working on a new Razr device with a foldable display. Even that phone has been rumoured to have a clamshell design. However, the Lenovo design, first discovered by LetsGoDigital, is different and features a hinge that doesn't allow the display to fold flat.
When the phone is unfolded, you will have a tall display that looks very uncomfortable to hold. The sketches show that the width would be similar to current smartphones, but the display is really tall, even taller than the 21:9 smartphones from Sony. However, this would mean that the phone, when folded, would be easily operable with one hand. The bezels are thin and the phone looks great from the front. A selfie camera is also available on the top bezel.
Coming to the back, there is yet another display here, placed at the bottom. The lower half of the phone features the bendable area, which can be folded into different positions. For example, you can partially fold the phone to get a larger aspect ratio, and then fold it fully to get a smaller aspect ratio. At least, that's what it looks like. As you can see from the sketches, the foldable area is not exactly in the middle, which is a weird design choice.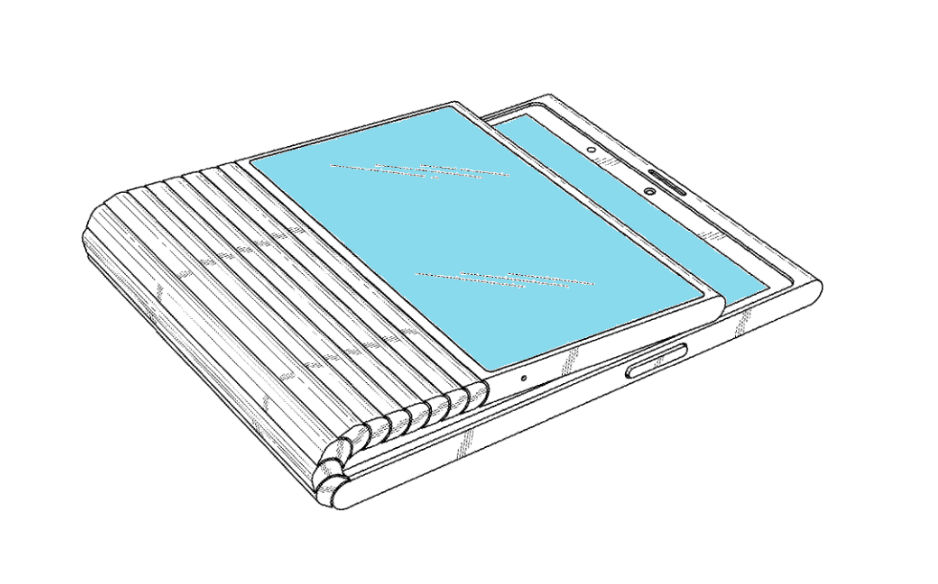 The second display could probably be used to show notifications, quick settings, selfie camera, etc. The back portion of the phone also has a camera at the top. The device has a single rear camera though, which is also strange. When the phone is folded, it will not close fully flat, thanks to that hinge. Like we mentioned, the larger hinge does allow the phone to folded at different areas.
We are not sure if this patent will ever become reality, since that's the case with most patents. Some of them are made in to actual products, but others just live as sketches and ideas.