"Here's how the Lenovo's K8 Note compares to its predecessor"
Lenovo's K-series Note smartphones have arguably been among the most popular from the brand, especially in the budget segment they're placed in. While the K6 Note (review) didn't gather the same attention as its predecessors, Lenovo has now ousted a much more promising upgrade to the device, dubbed the K8 Note. Now, if you're wondering what the newer model offers over and above the K6 Note, you've come to the right place. So, without further ado, let's decode how the two devices stack up against each another on paper.
Design and display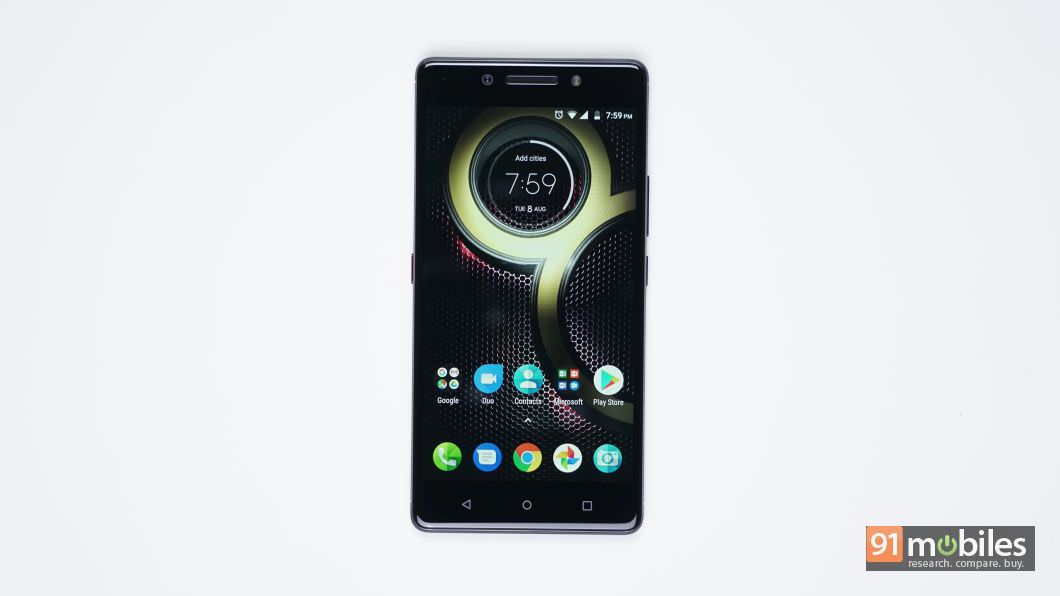 These are two areas that haven't received any major upgrades, but that's nothing to complain about. This is because the K8 Note (pictured above) carries forward the premium metal design of its predecessor, albeit with two rear cameras instead of one. More on that later. Additionally, both smartphones come with rear fingerprint scanners, so you can unlock your phone in a jiffy. Lenovo has launched the K8 Note in two colour variants, namely Fine Gold and Venom Black. Talking about the displays, both devices sport large 5.5-inch screens with a resolution of 1,920 x 1,080 pixels. That translates to an impressive pixel density of 401 pixels per inch.
Performance
The biggest upgrade comes to what powers the two devices – the processor. For those unaware, the K6 Note is powered by a Snapdragon 430 SoC, consisting of eight cores clocked at 1.4GHz each. That's a good chip for a device in this range. However, on the other hand, the K8 Note utilises the benefits of a deca-core MediaTek Helio X23 processor, with four energy-efficient cores clocked at 1.4GHz, four mid-level cores clocked at 1.53GHz, and the last couple of high performance cores clocked at 2.2GHz.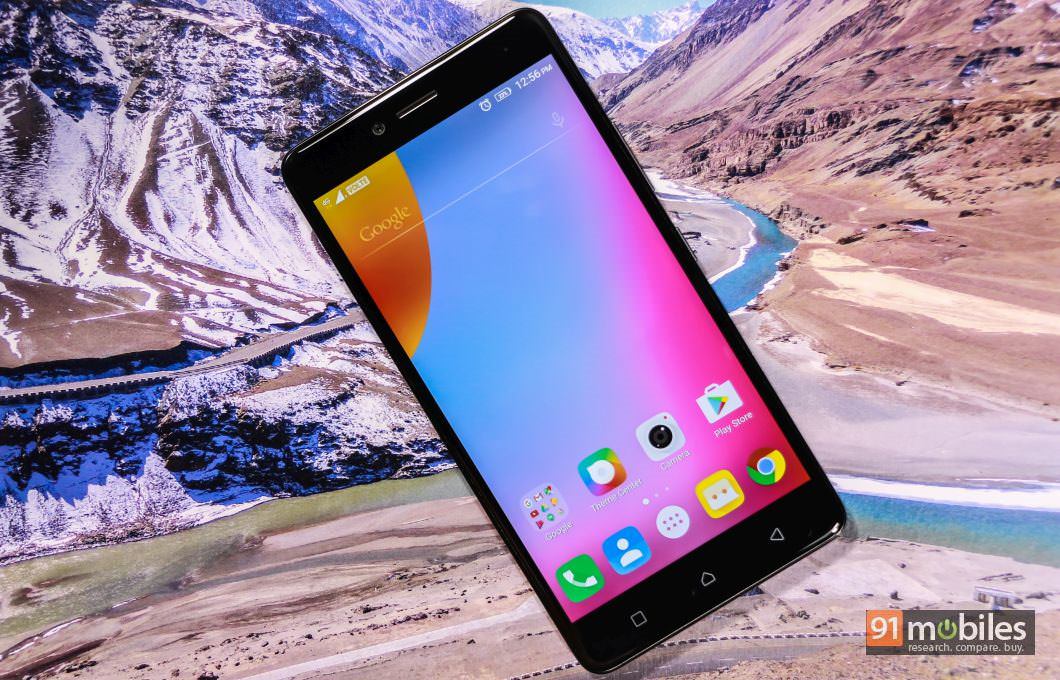 Both phones come in 3GB and 4GB RAM variants, but while the K6 Note (pictured above) is offered with only 32GB of internal storage, the K8 Note comes with 32GB and 64GB storage options. Another interesting point worth noting here is that the K8 Note uses a dedicated microSD card slot, and not a hybrid slot like the one seen in its predecessor. In simple words, this means that you can use a microSD card and two SIMs in the K8 Note, while you'll have to sacrifice one of the SIM slots in the K6 Note if you wish to add more storage. This is a welcome change, and we wish more brands used this setup instead of a hybrid slot.
Camera
This is another department which has seen a big upgrade in the K8 Note. Gone is the single 16MP primary rear camera which was present in the K6 Note, as it makes way for a dual rear camera setup consisting of a 13MP and 5MP snapper on the new model.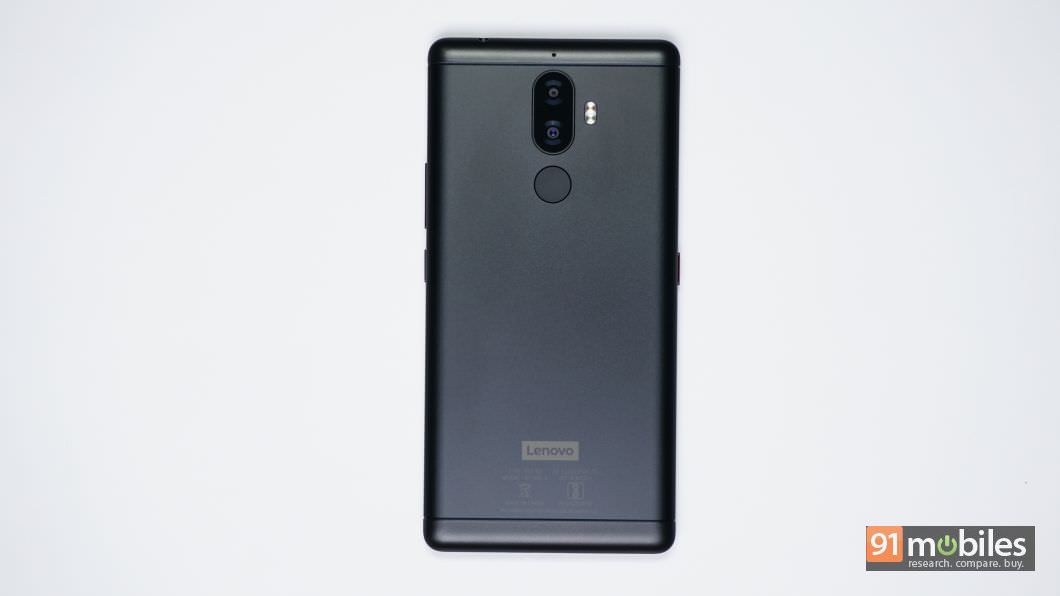 The two cameras work in tandem to produce better bokeh effects for your portrait shots. Additionally, the new smartphone is also equipped with a dual-tone LED flash at the back. Talking about a flash, you also get one in the front in the K8 Note for all your low-light selfies, something that's missing on the K6 Note. Moreover, the front camera also sees a bump in resolution from 8MP in the K6 Note to 13MP in the K8 Note. In a nutshell, if camera performance is what you're looking for, then Lenovo sure has some delights up for grabs in the K8 Note.
Software and Battery
The Lenovo K6 Note was launched running Android 6.0 Marshmallow, and has only recently started getting the Android 7.0 Nougat update. That said, one of the biggest complaints we had with the device was that it came with some heavy customisations in the form of Lenovo's Vibe UI. On the other hand, the K8 Note boots stock Android 7.1.1 Nougat and that is how Lenovo is planning to keep the software side of things for its smartphones going forward.

Both the K6 Note and K8 Note are fuelled by beefy 4,000mAh batteries that should get most users through a full day easily.
Extras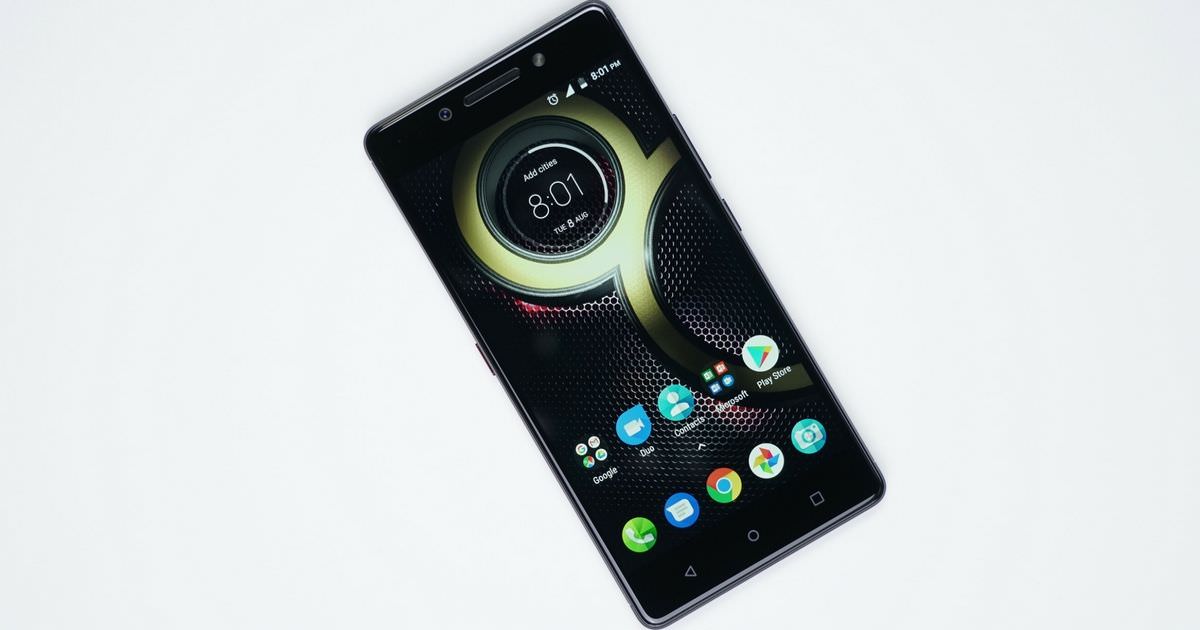 Much like its predecessor, the Lenovo K8 Note also comes with a few additions. One of these includes support for Dolby ATMOS sound, that should result in an immersive audio experience. On the other hand, both phones also come with support for the Theatermax technology, which allows you to instantly switch to VR mode and enjoy VR content on your smartphone.

In case you happen to count the number of physical buttons on the K8 Note, you'll realise that there is one more key than usual. This is because Lenovo will be shipping the K8 Note with an extra button dedicated for controlling music playback. Not an audiophile? Not a problem. The extra button is completely customisable, and can be used to open a specific app, start a camera, switch on the flashlight or take a screenshot.
Pricing and availability
The Lenovo K6 Note is available online on various e-commerce websites at a price hovering around Rs 11,399 for the 3GB RAM variant, and Rs 12,999 for the 4GB RAM variant. Meanwhile, Lenovo has priced the new K8 Note at Rs 12,999 for the 3GB / 32GB variant and Rs 13,999 for the 4GB / 64GB variant. It will be available to buy via Amazon starting August 18th.