"Lenovo ThinkPad X1 Fold will eventually come with Windows 10X down the road for better foldable user experience"
Lenovo ThinkPad X1 Fold PC with a foldable OLED display was unveiled this week at CES 2020. Lenovo says it is the world's first fully functional foldable PC that is capable of delivering laptop-level efficiency with smartphone portability. It is built from a combination of lightweight alloys and carbon fibre and is covered in a leather folio cover. This 'Always Connected PC' is powered by the Intel Core processor with Intel Hybrid Technology. Lenovo ThinkPad X1 Fold will initially boot Windows 10 OS, but the company says it would offer Windows 10X (Microsoft's upcoming OS for folding and dual-screens) down the road for better foldable user experience.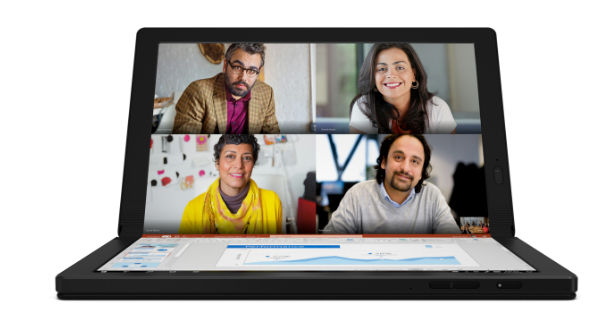 Furthermore, the Lenovo ThinkPad X1 Fold has optional support for 5G connectivity as well. Lenovo says it developed a mode-switching software for Windows 10 to adapt to multiple use cases. It sports a 13.3-inch OLED LG display with 2,048 x 1,536 pixels resolution and weighs just 1 kg. It comes with a Bluetooth mini fold keyboard that when unfolded attaches onto the bottom half of the display of the ThinkPad X1 Fold. When folded, the keyboard is stored and wirelessly charged between the sleeves and is secured with magnets. The laptop has support for Dolby audio and users can also connect a second display via the USB Type-C port.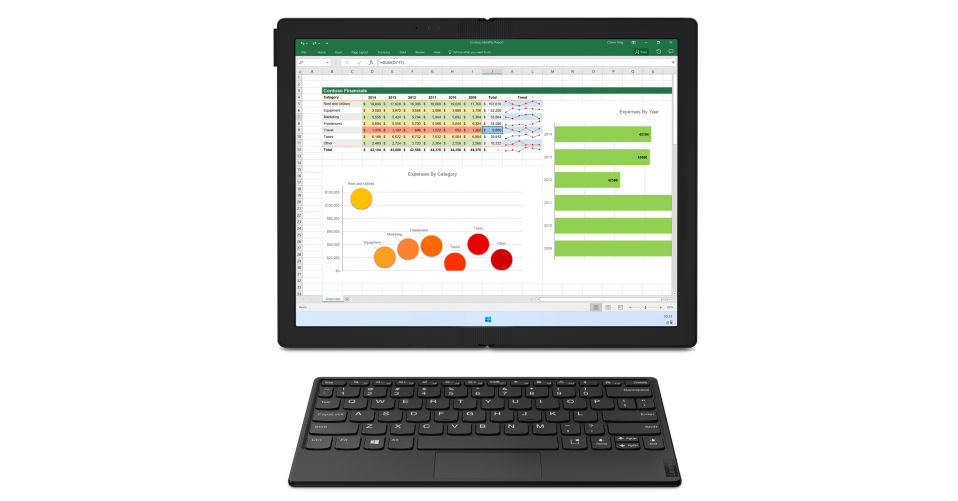 Lenovo says that after working through six different hinge designs and more than twenty different variants, it finalised the ThinkPad X1 Fold's design by creating a unique multi-link torque hinge mechanism to manage stresses during fold actions. The pOLED panel used is said to have undergone extensive durability testing to meet different usability criteria. Unfortunately, Lenovo hasn't revealed the complete spec sheet just yet. The ThinkPad X1 Fold with Windows 10 would start at $2,499 (around Rs 1,79,300) and will be available in mid-2020. The Windows 10X version is expected to be available at a later date, and the ThinkPad X1 Fold Stand will be available in the second-half of 2020.