"The laptop-tablet hybrid, Yoga 920 is a major improvement over last year's Yoga 910"
The Lenovo Yoga series of laptops are known to be flexible and they definitely bend to your will. Last year's Yoga 910 was well received by the critics but there were a few nagging issues. Lenovo has gone and fixed these this time around with the Yoga 920. The new Yoga 920 announced at IFA this year is slimmer, lighter, has smaller bezels around the display, promises longer battery life, and features the latest generation Intel processor. Additionally, it also comes in some cool mirror finish options that look pretty enticing. I spent some time with the laptop-tablet hybrid at IFA and came away impressed.

The design itself is not too drastically different from its predecessor, but the Yoga 920 is definitely a looker. The mirror finish at the back is pretty reflective, but when you see the design you are going to like it. It doesn't look like any regular laptop and that is definitely the distinguishing factor. Moreover, you can swivel the display around the watchband hinge by up to 360 degrees, and use the Yoga 920 in tablet mode as well. When in tablet mode, the software throws up a notification that asks you whether you want to keep the keyboard active or not.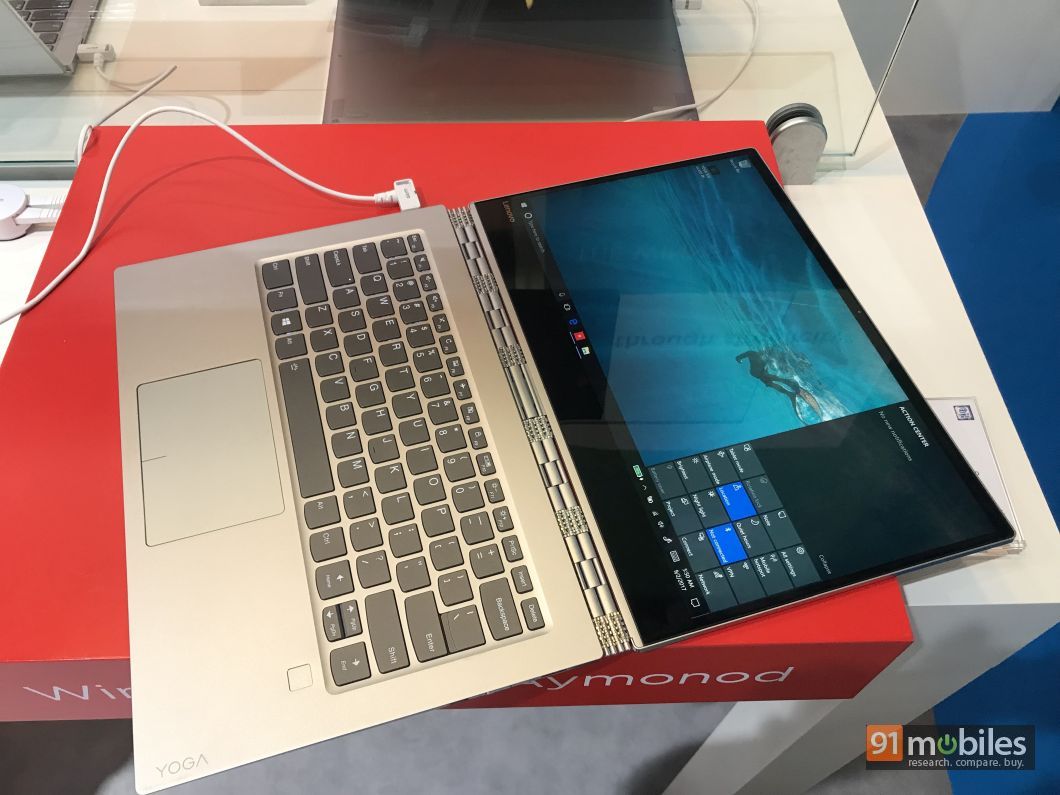 When you open the lid of the Yoga 920, you will be greeted by a nice and large 13.9-inch display which comes in two resolution options – 4K (3,840 × 2,160) and FHD (1,920 × 1,080). The Yoga 920 that I saw was the one with a 4K display. There are very minimal bezels on either sides and at the top. Therefore, you see more screen than metal. Moreover, Lenovo has listened to the complaints that users had about the Yoga 910 and has moved the webcam to the top, which is great. Now, the display itself is plenty crisp at first glance, and you will have to use it 300 percent zoomed in resolution for you to even read anything because at 100 percent, the text and images look rather tiny. The Yoga 920 also supports stylus input and you can buy an optional Lenovo Active Pen 2 with 4,096 levels of pen sensitivity to play with the Windows Ink Space feature. I tried it and it works beautifully. I can imagine many situations where one would you the Active Pen 2 with the Yoga 920 to increase productivity.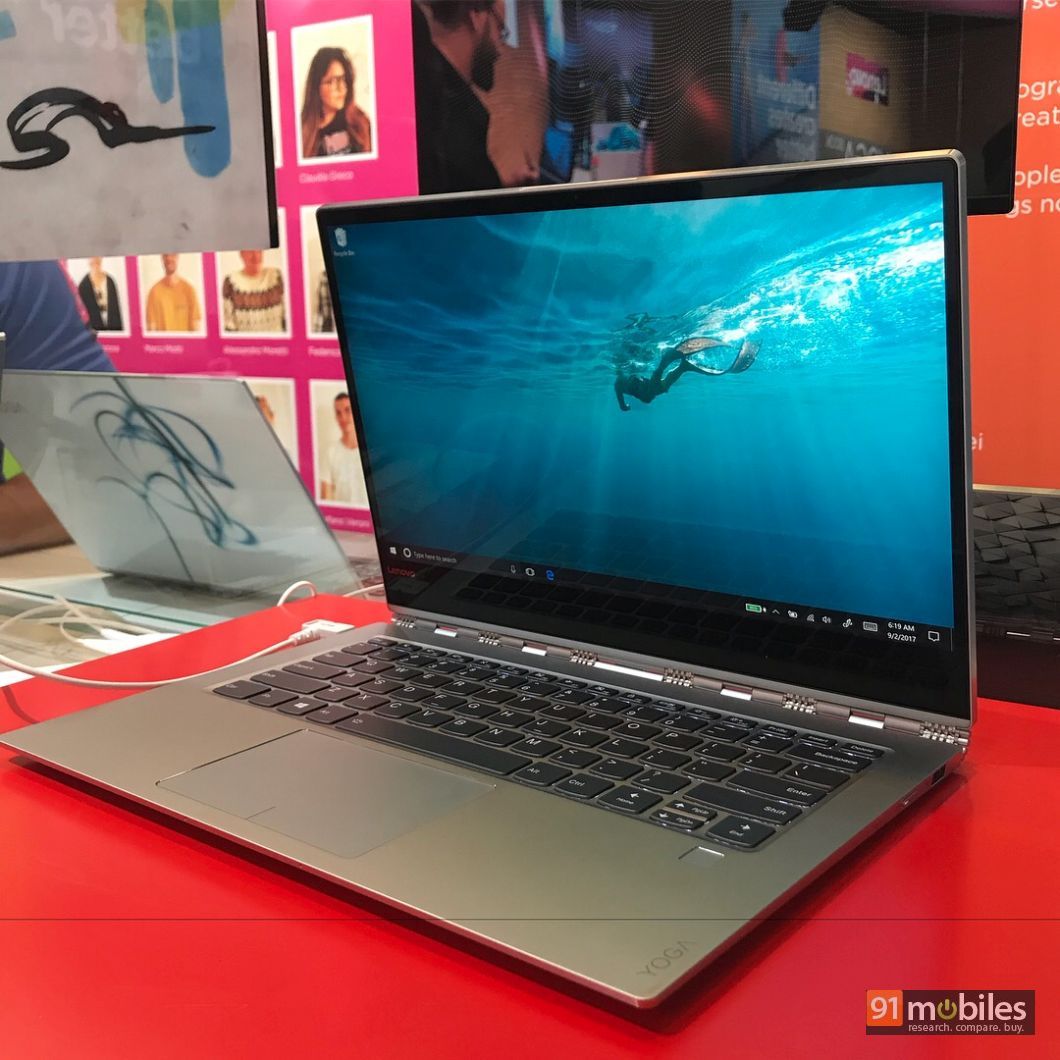 Now, for all this to run smoothly, Lenovo offers configurations up to Intel Core i7-8650U and 16 gigs of RAM and you get integrated Intel HD Graphics 620. For storage, you get 1TB of PCIe 3 SSD that is more than sufficient for most use cases. JBL stereo speakers with support for Dolby Atmos are also there. I played a YouTube video on the laptop and not only did it look good, it also sounded great, unlike most Windows laptops I've tried before. However, the complete surprise element of the Lenovo Yoga 920 has to be the far field microphones that allows you to speak to Cortana from a maximum of 4 feet away. I tried from a fairly decent distance and the Yoga 920 recognised my voice even in the din of the event area. Not bad Lenovo, not bad.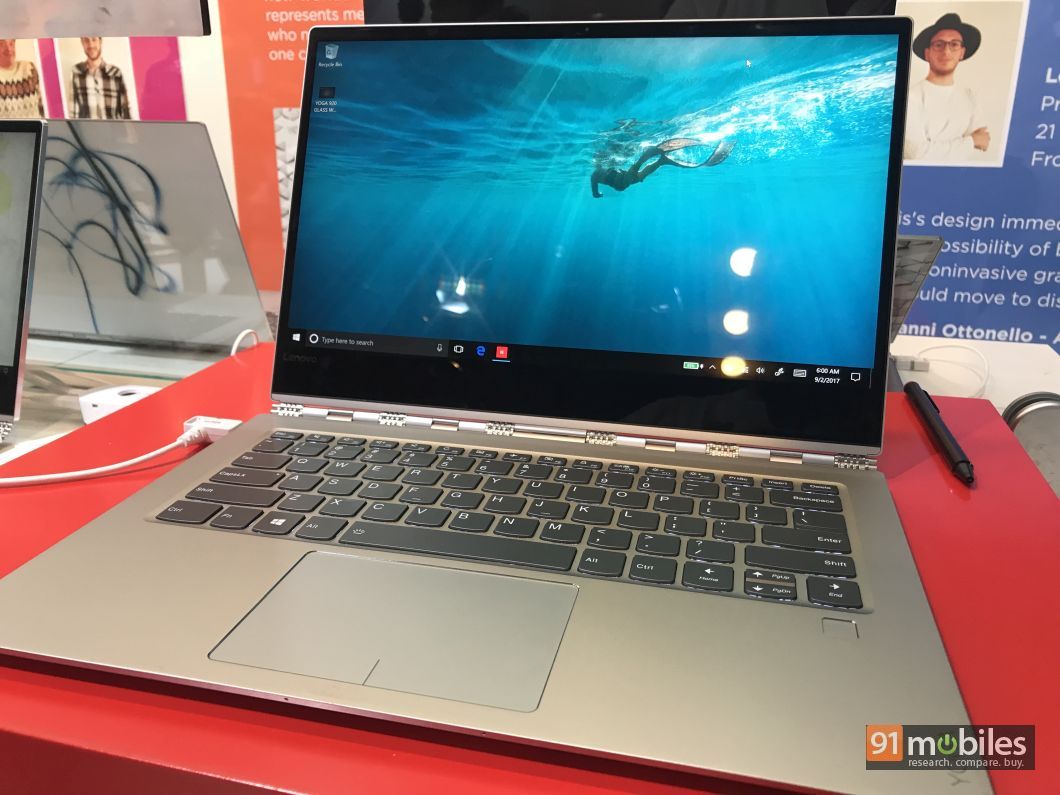 All this quality tech does come at a price, though. The Yoga 920 will be available in three colours – silver, bronze and copper – for a starting price of $1329 (which roughly translates to Rs 85,000) later this year. That's not cheap but you remember that you are paying for a flagship laptop-tablet hybrid that weighs just 1.37kgs and is a productivity monster. I could easily recommend the Yoga 920 to professionals who are looking for the latest laptop out there.