"The Yoga C940 is both a productivity-oriented machine as well as an entertainment-centric laptop"
At this year's Computex, Intel announced its audacious plan of enabling laptops with all-day battery life. Dubbed Project Athena, the idea is to help laptop makers make devices that behave more like a smartphone, which means better connectivity, instant start up and of course, the ability to stay away from the power socket for longer. And a few months later, we're seeing the first wave of laptops under Project Athena, carrying a tagline of 'Engineered for mobile performance'. At its Tech Life conference, Lenovo introduced as many as three devices that are part of this programme, and I managed to check out the high-end Lenovo Yoga C940 to discern whether these rigs can change the game.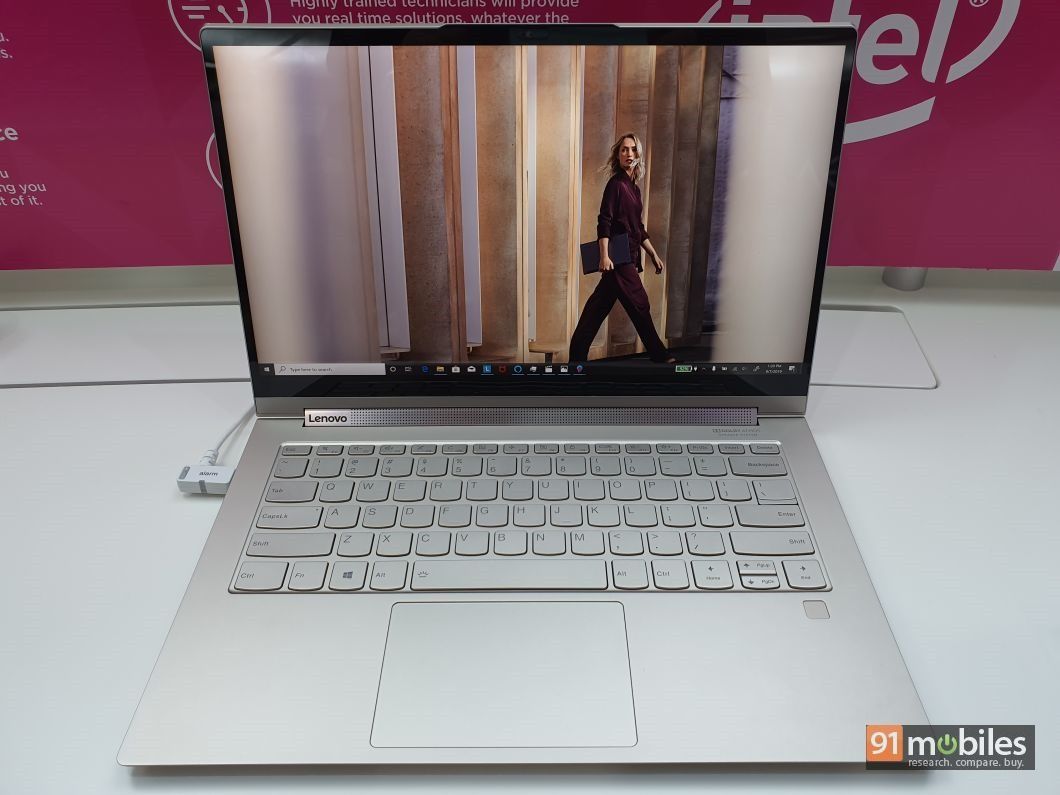 The Lenovo Yoga C940 is the successor to the Lenovo Yoga C930 (review) which was announced at IFA 2018 last year. So you wouldn't notice much differences in terms of the design aesthetics. That means you get solid aluminium construction, a Dolby Atmos soundbar in the middle built into the hinge, and a slot for a stylus too.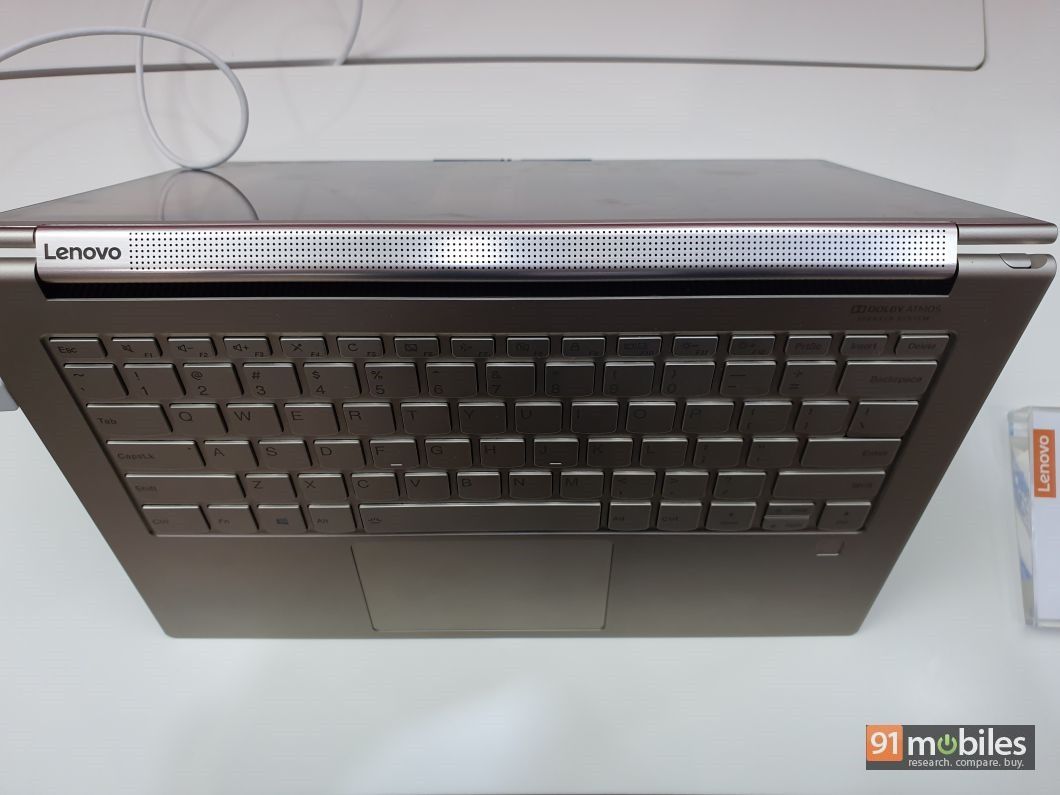 Available in two variants of 14-inch and 15.6-inch, I got my hands on the former. Thanks to minimal bezels around the screen, the machine doesn't look too big and offers a good screen-to-body ratio. The display panel is quite solid too, and it's only when you press it forcefully, you'll see it showing some signs of flex.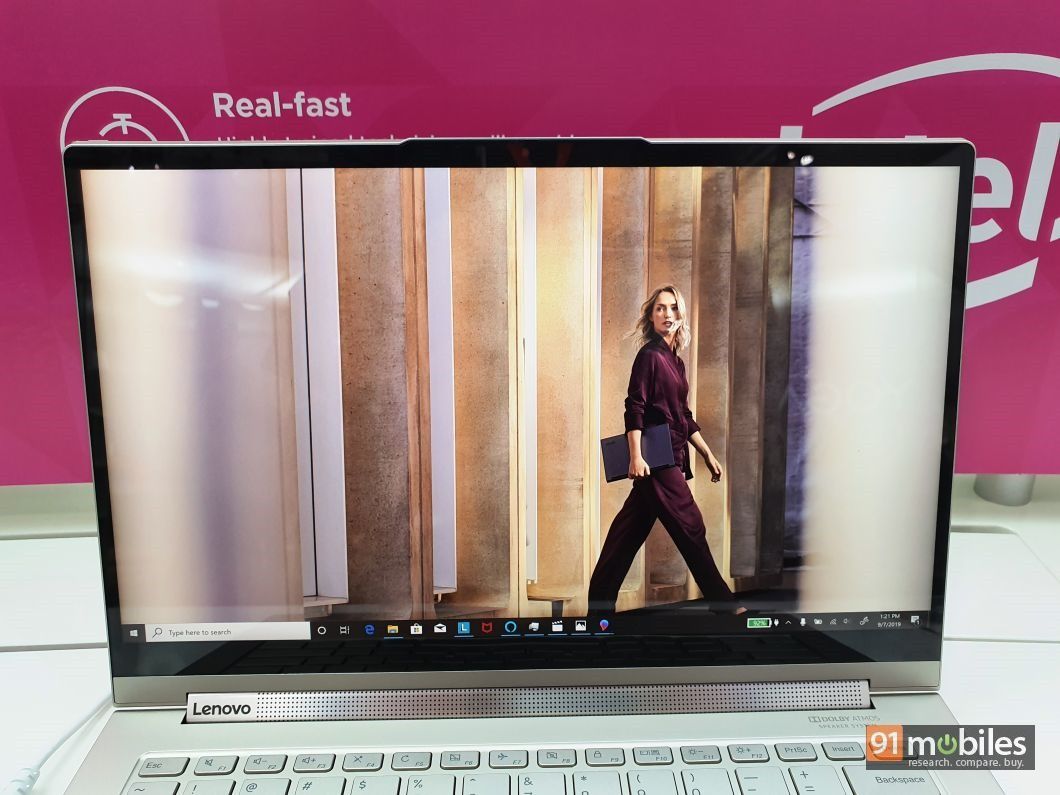 Interestingly, the successor to the C930 does come with a Type-A port – available on the left spine – which wasn't there in the former. Alongside, you'll find two Type-C ports and a 3.5mm headphone socket.
The robust build quality continues in the palmrest region too. And I absolutely loved the keyboard as it just seemed so good for typing. The trackpad is also quite responsive and is wider-than-usual.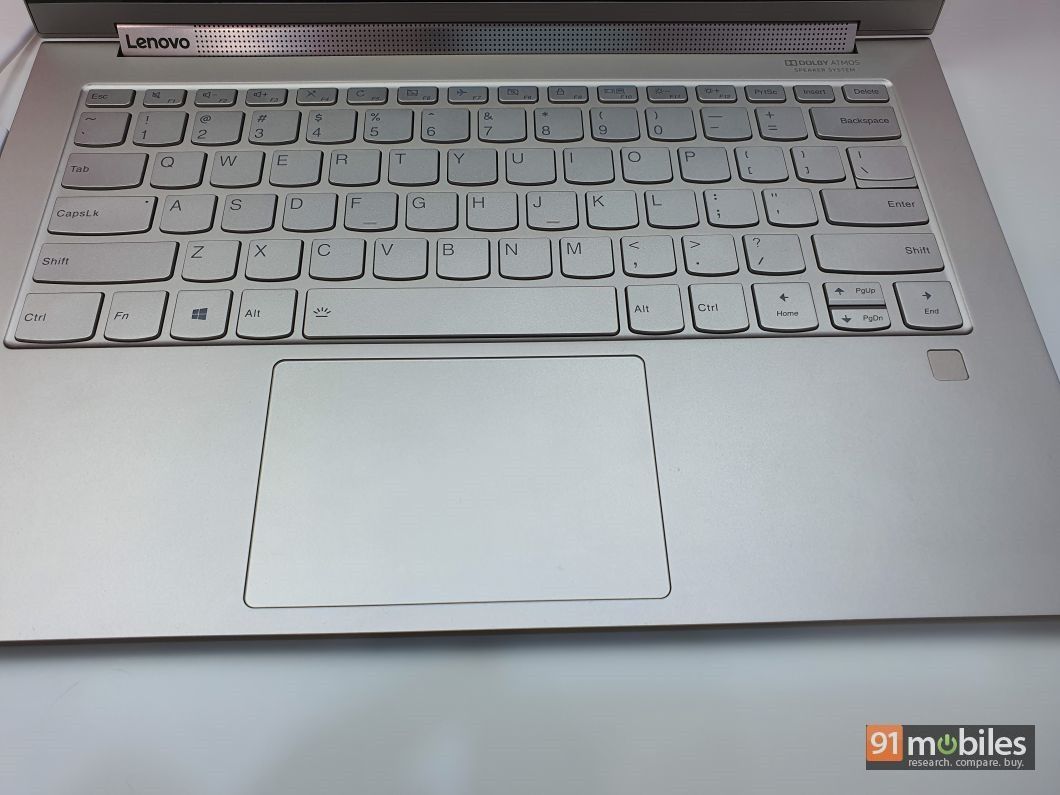 The Lenovo Yoga C940 is for productivity as well as well as entertainment. That's because along with the Dolby Atmos-powered soundbar, the display features up to 4K resolution and comes with HDR support, ensuring an immersive experience while watching videos. The screen offers ample levels of brightness, and considering it's a Yoga laptop, you can keep the display in any position you'd like – tent or tablet mode. The touchscreen felt quite smooth to use as well.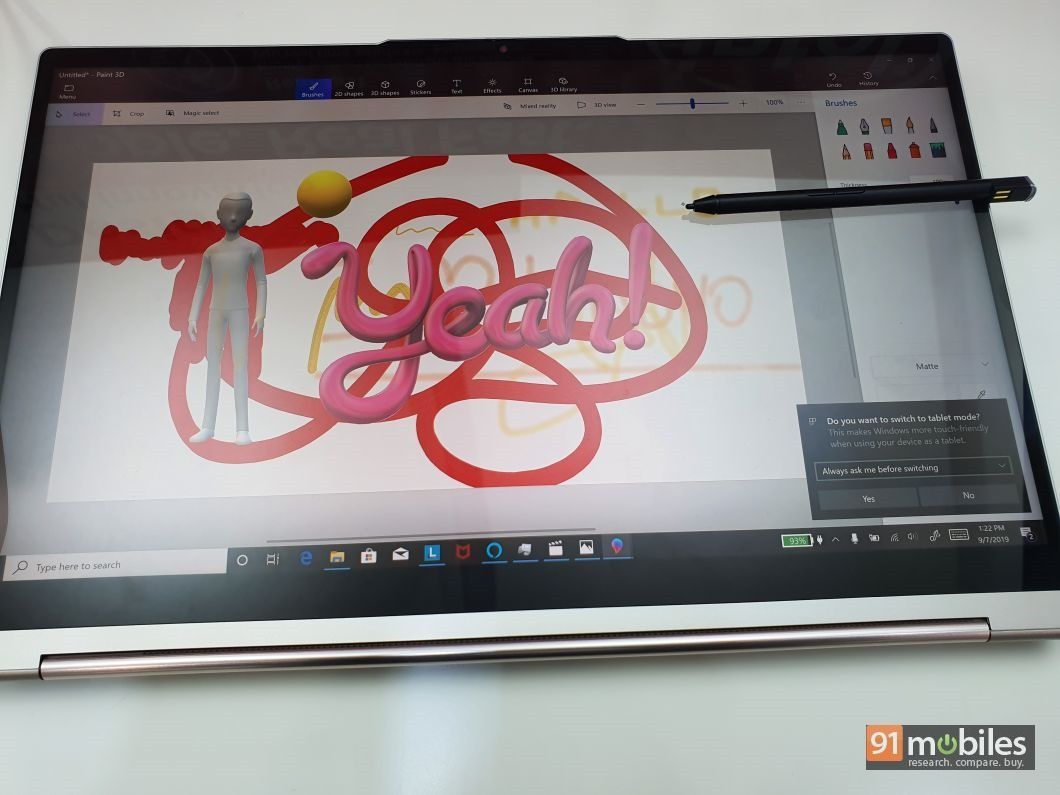 Now, you must be wondering that the laptop doesn't seem to boast anything different for it to promise smartphone-like functionality. Well that's because it's all the magic of "Intel Inside". Thanks to the use of the 10th-gen chipsets, the device is able to offer good performance without sacrificing battery life. The device is available in two options of i5 or i7 CPUs, with my demo unit offering the latter clocked at 1.3GHz.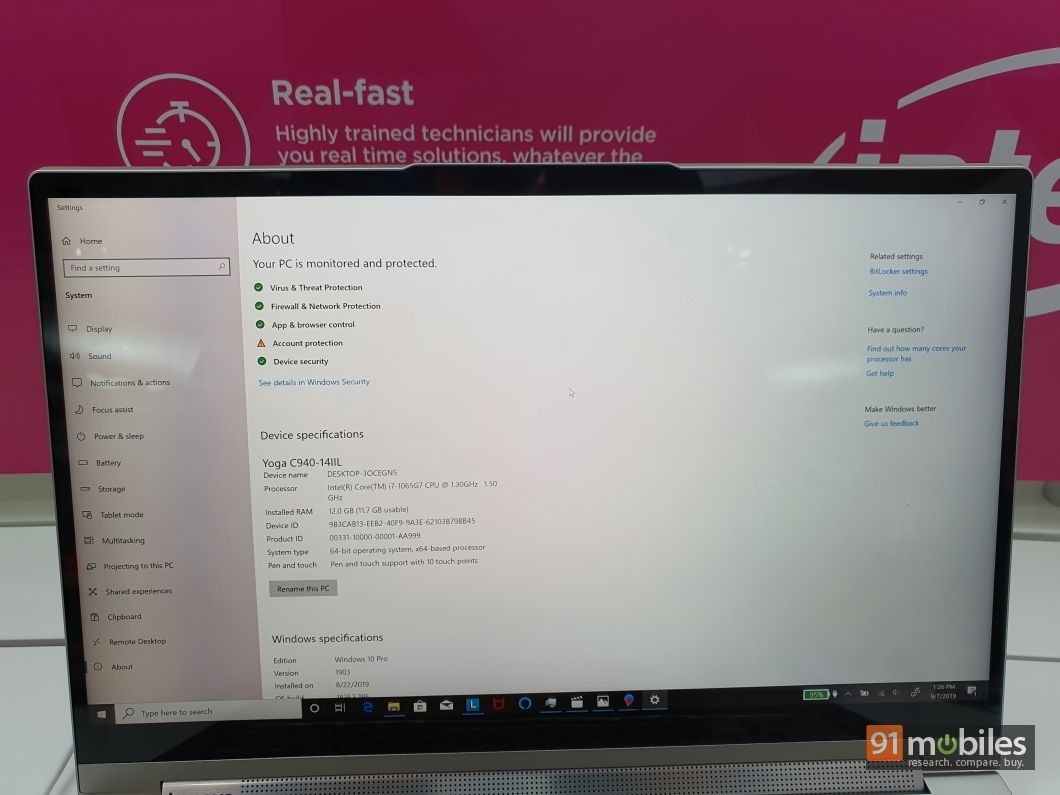 Powered with up to 16GB RAM, the laptop should be able to multitask with ease, though we'd like to put this hardware to its limits before commenting on its performance. Up to 1TB SSD takes care of one's storage needs.
To put it in numbers, Lenovo claims that the Yoga C940 can run a 1080p footage for 17.5 hours before you need to charge it up. Now that's certainly impressive and might put an end to battery woes that we have with our laptops. Moreover, you could also get two hours of high-performance usage within just 15 minutes of juicing it up. To improve the battery life, there's Q-control feature too which lets you switch to different battery modes by simply pressing control and Q keys simultaneously.
It's evident that Lenovo is embracing the next era of change, for it not only is bringing the 10th-gen SoCs to quite a few laptops, it has also promised that things like aluminium build, 4k displays, HDR / Dolby Vision compatibility, and support for latest connectivity features like 4G LTE and Wi-Fi 6 will be a standard affair for devices in the Yoga series. I also checked out the Yoga C740 and C630, and they also seem equally impressive as they share a lot of similarities with the flagship offering. The Yoga C940 has been priced at €1,499 (~Rs 1,18,000) for the base variant of the 14-inch model, and I'm eagerly looking forward to its launch in India.