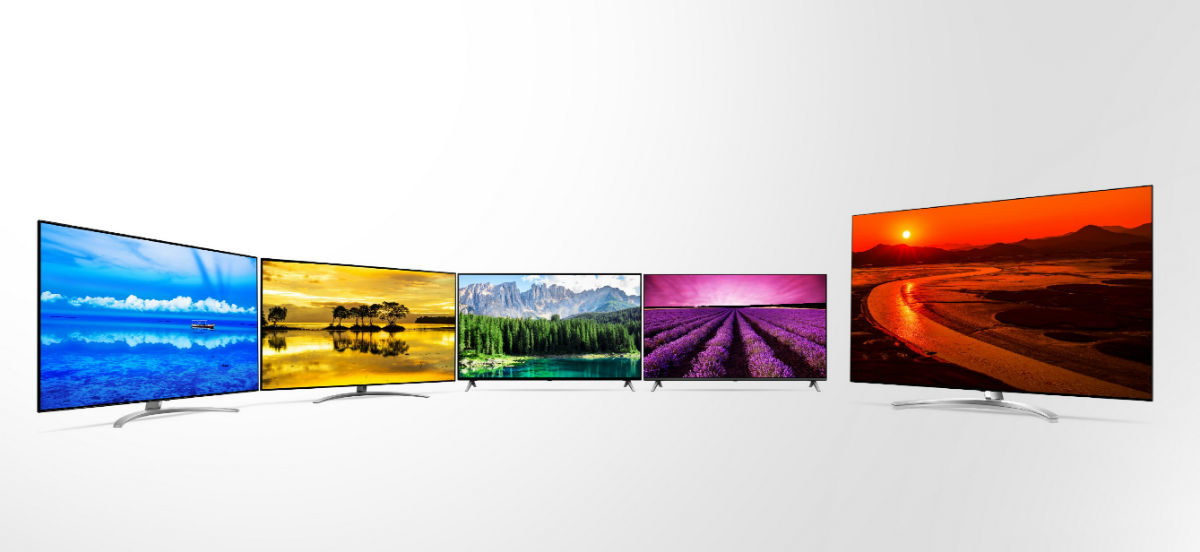 "LG's latest TVs also include a new generation AI processor that claims to adjust lighting better in accordance to rooms and environments."
LG has released all the information about its upcoming 2019 flagship TV lineup, ahead of its official and much anticipated launch at CES 2019. The Korean electronics giant is one of the largest and most accomplished makers of televisions, and its OLED panels have been particularly hailed for excellent depth and colour precision. With its 2019 models, LG is continuing on improving both picture and audio quality, as is expected, with its a9 Gen 2 processor and ThinQ AI in its TVs.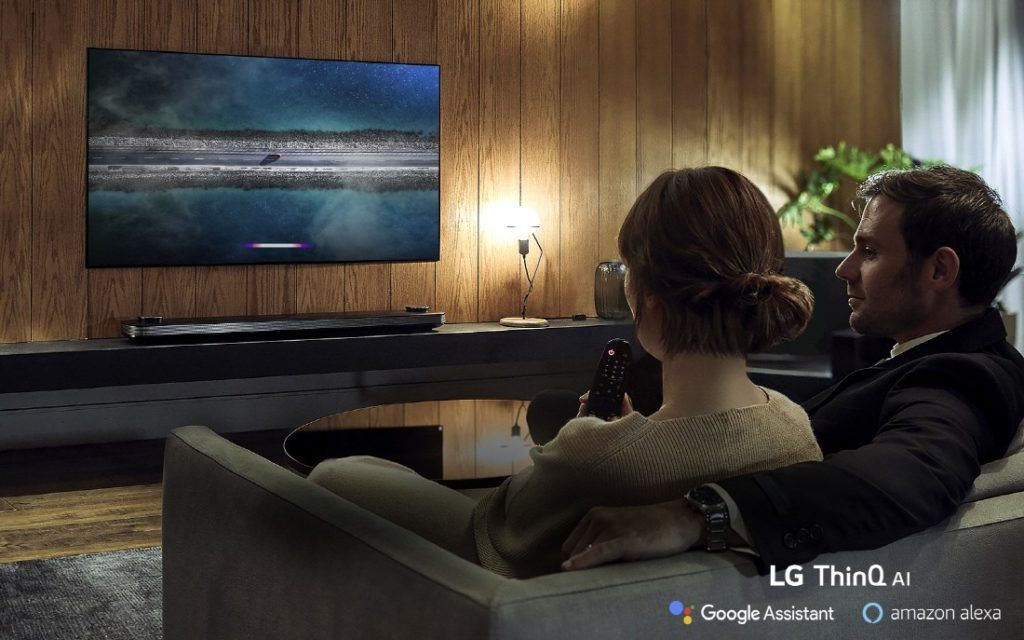 Put simply, LG claims that its AI engine will help its TVs analyse the content source stream, and process the best upscaling method and resolution possible. According to a press statement, LG claims that its algorithms have been trained over millions of visual data points to fathom the best proportion of luminance and chrominance in images that it displays on its panels. The AI engine will further analyse the ambiance, and balance colour tone in optimum levels to that.
Pivotal to doing so would be the second generation a9 (read: Alpha Nine) processor, which LG claims is significantly more powerful than before, again in line with what should be. On more impressive notes, LG has now included the HDMI 2.1 port in all of the TVs that it will be launching in 2019. The HDMI 2.1 standard is far superior, enabling much higher data transfer bandwidth to facilitate 4K and 8K playback, as well as transferring lossless audio data to compatible, high-end receivers. This can redefine the quality of visual smoothness from content streams, and actually make upscaling engines work with more visible effect.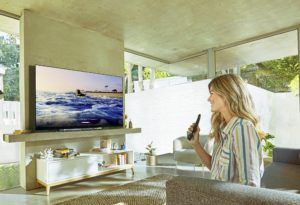 LG's new lineup includes the W9, E9 and C9 OLED TVs, as well as a 75-inch 8K TV with LCD display panel — dubbed SM99. What steals all eyeballs, however, is the flagship LG Z9 OLED TV, which gets an 88-inch, 8K OLED panel. While most of us would fail to afford it by every means, it does sound like an awe-inspiring product, given LG's track record with its OLED TVs. The TVs also get true 4K playback and 120Hz refresh rates, making them a venerable offering from LG's stable.
To make it a more wholesome upgrade, the 2019 LG TVs will also feature Amazon Alexa voice assistant, as well as a newly designed home interface. The connectivity standards further mean that the TV itself can double up as a smart home hub, and with Google Assistant already present on it, makes for a complete offering in itself. LG's stunning 2019 lineup of televisions will premiere at the upcoming CES 2019, where we will surely catch a better glimpse of how that 88-inch 8K OLED panel looks like, for real.