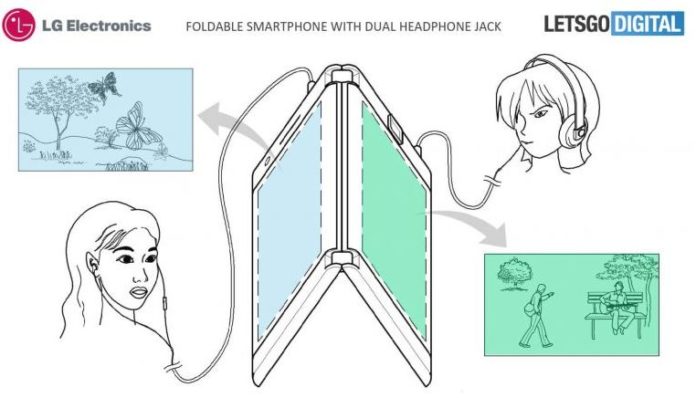 "LG has been granted a foldable smartphone design patent, which was filed in September 2016"
Chinese telecom equipment giant ZTE launched the Axon M as the company's first smartphone to boast a foldable design and dual displays. Several other manufacturers like Samsung, LG, Apple, and OPPO reportedly have similar smartphones in the pipeline. Now LG has been granted a foldable smartphone design patent, which was filed by the brand back in September 2016.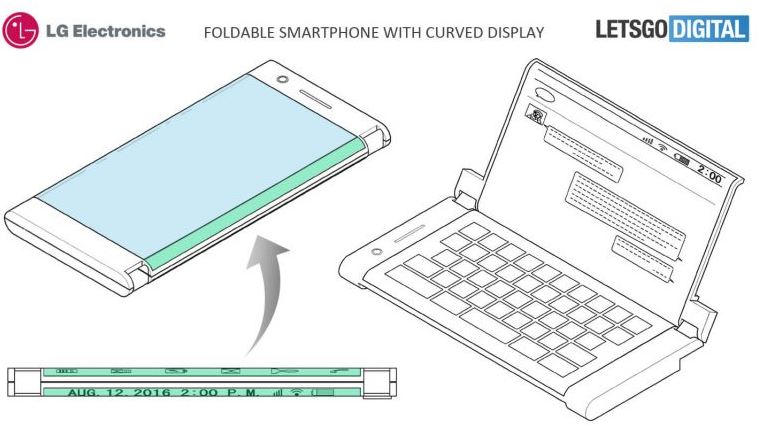 LG's foldable smartphone patent was published by World Intellectual Property Organisation (WIPO). The patent has been titled 'Mobile Terminal', which shows that apart from two displays, the LG smartphone also features dual batteries and two headphone jacks. As seen in the photos, the foldable phone's both displays are curved around the edges, which can be used to display time, date, notifications, and other details.
The images in the patent reveal that the two screens in LG's foldable smartphone are connected through two hinges, which enable the two screens to combine and form one large display. When the phone is folded, the two individual displays can be used independently of each other. Also, in one mode, when the phone is partially folded, two users can watch different videos from page to page, with each using their own headphone jack to hear the audio.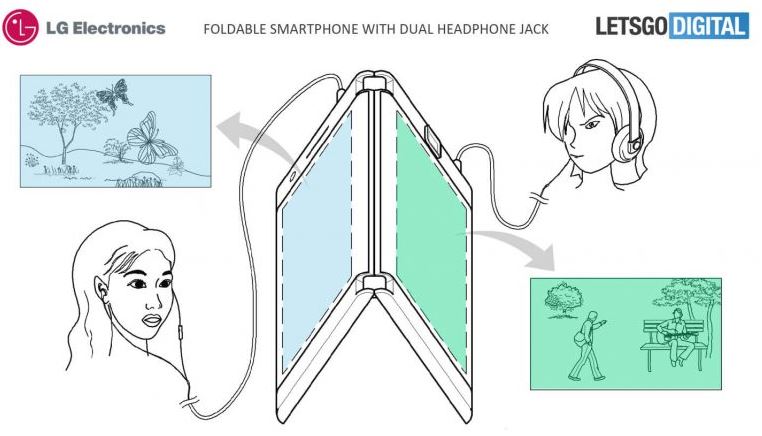 Interestingly, both housing packs of the LG smartphone pack their own battery as well as a camera module. While the patent was filed way back in 2016, the images show that the main screen has an under-display fingerprint sensor.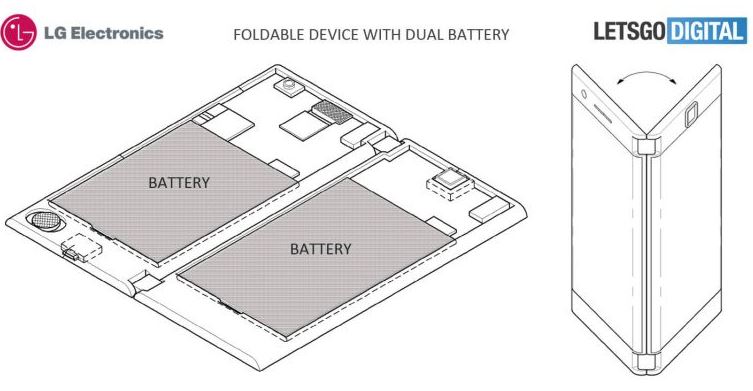 As of now, there's no word when LG is planning to launch its first foldable smartphone. We will update you on the matter as soon as the brand officially reveals anything, so stay in touch.