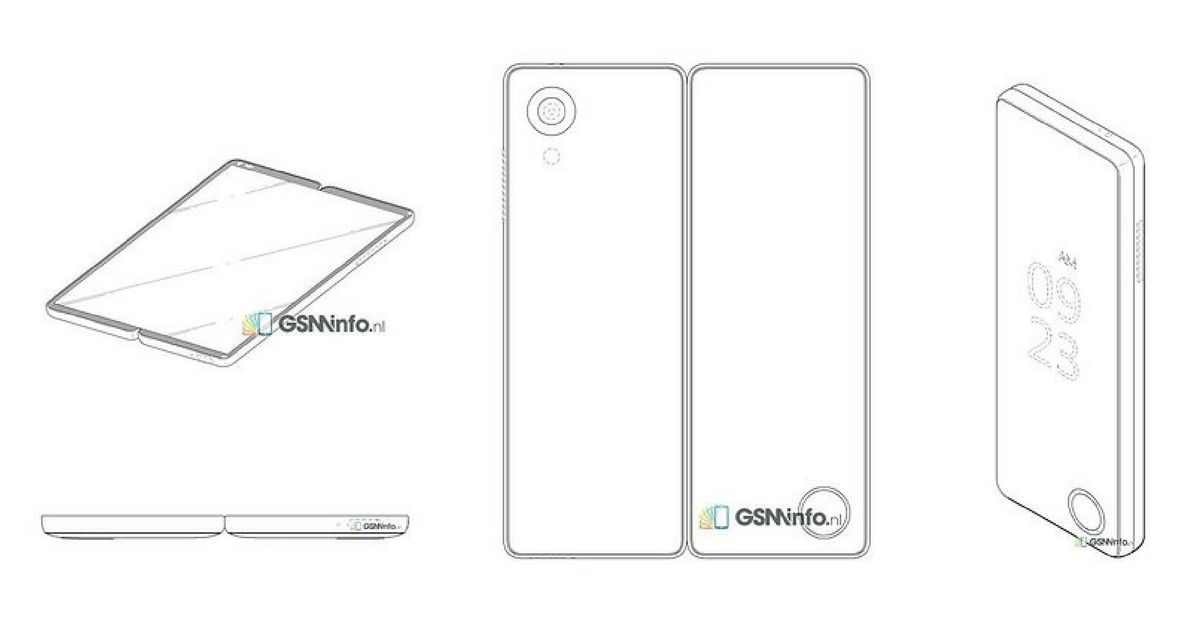 "Samsung has already confirmed its foldable smartphones will go into production this year"
The South Korean tech giant, Samsung has been in the news lately for confirming that its foldable smartphones are going into production starting November this year. The brand reportedly also showcased the smartphones at a private meeting held at CES 2018 earlier this month. Now, its rival brand, LG, has patented two new foldable smartphone designs with what looks like a hinge-based mechanism.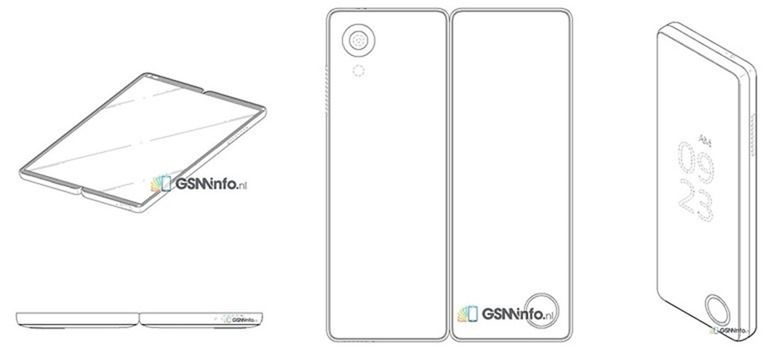 In the first design, we can see a foldable smartphone with a hinge mechanism outside but a seamless display when folded out. A physical button is also visible at the bottom right on the back of one of the displays, which could either be a button or a fingerprint scanner. Just diagonally opposite, on the top left corner of the second panel, is the single camera module with LED flash. The back panel with the physcial button on it seems to be equipped with an Always On display showing the time. We can also see a loudspeaker grille on the side of one of the panels.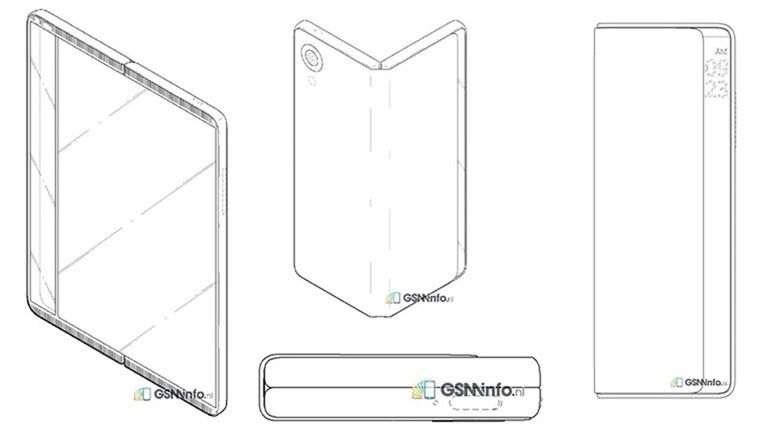 Moving on to the second design, it has the same in-folding design but with a difference. There are still two panels using a hinge mechanism, albeit with what looks like a cover on the outside. When folded, the cover slides back to reveal a narrow panel visible with Always on display. Other noticeable aspect is what looks like a front firing loudspeaker across the top and bottom edges of the displays, visible when the device is folded out. We can also see the similar camera module and loudspeaker grille as the first design.
As of now, nothing much is known about these devices. However, going by the history of both brands, we can expect LG not to be too far behind Samsung