"The Snapdragon 821 is a three-year old chipset, so don't expect the LG G Pad 5 to be a flagship tablet"
LG is planning to launch a new tablet soon with a 10.1-inch display and the Snapdragon 821 processor. The LG G Pad 5 has been spotted online and has also been certified by Google to run the Google Play app store, Google apps, and Play Services. The tablet's listing was first spotted by the folks over at XDA Developers. The LG tablet has also received the Android Enterprise Recommended certificate. The listings revealed that the tablet would be called the G Pad 5. It will carry the model number LM-T600L. The new LG device could be launched in the coming months.
The last LG G tablet was launched in 2017, so it's nice to see that the company is getting back in the business. Currently, only Samsung makes high-end Android tablets, whereas most of the other manufacturers sell mid-range and budget tablets. The tablet game is currently led by Apple's iPad line-up and it will continue to lead the market as long as there's no great Android tablet. The LG G Pad 5 isn't going to be a great tablet, at least going by the specifications.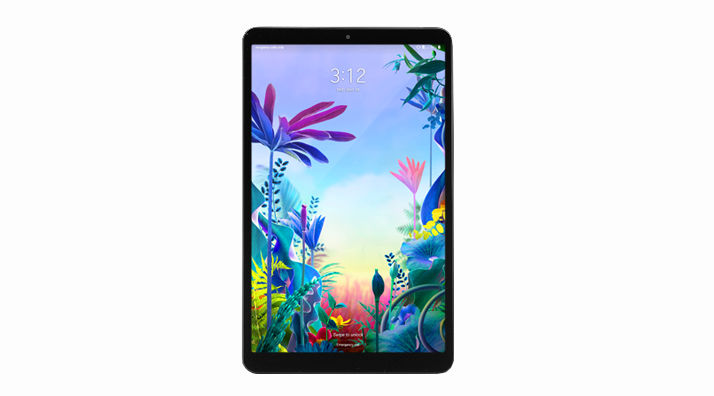 According to the listings, the LG G Pad 5 is equipped with the three-year old Snapdragon 821 chipset. The tablet gets a 10.1-inch FHD display with 16:10 aspect ratio and thick bezels all around. The listing on Google also revealed that the tablet will support LTE, but not NFC. It will also feature a fingerprint scanner and at least one variant will offer 4GB RAM and 32GB onboard storage. The tablet is expected to run Android 9.0 Pie with LG's own UX on top.
The edges of the tablet are curved, but the screen gets square edges. The render that was included in the listing also shows a front facing camera, which is centrally placed. There were no details provided regarding the rear camera, the battery, or anything else for that matter. As mentioned earlier, LG should launch this tablet in the coming months, but don't expect the company to make a big deal out of it. It can surely compete with some mid-range Android tablets, but that's it.