"We're here to help if you've got your eyes set on the LG G3 but need a few queries to be tackled before you dole out the dough"
After the G2, LG has done it yet again. Come up with another smartphone boasting the shortest moniker we mean. The LG G3 (first impressions) is the latest powerhouse from the brand, and boasts drool-inducing specs. What we love most about it is its design though, which crams a 5.5-inch display into a frame smaller than those usually found on devices with 5-inch screens. This also raises an interesting quandary we aren't sure how to tackle yet – technically, the G3's screen size makes it a phablet, but its overall dimensions defy that classification completely.
As it apt for a premium flagship, pretty much every spec one would expect has been included, making it the most loaded smartphone you can buy in the country so far. All this comes at a price of course, but for your money, you get an enticing daily driver that should be able to take on everything thrown at it, in theory at least. Our full review will separate the wheat from the chaff, but till then, we're going to try and tackle a few common queries about the device. Here goes: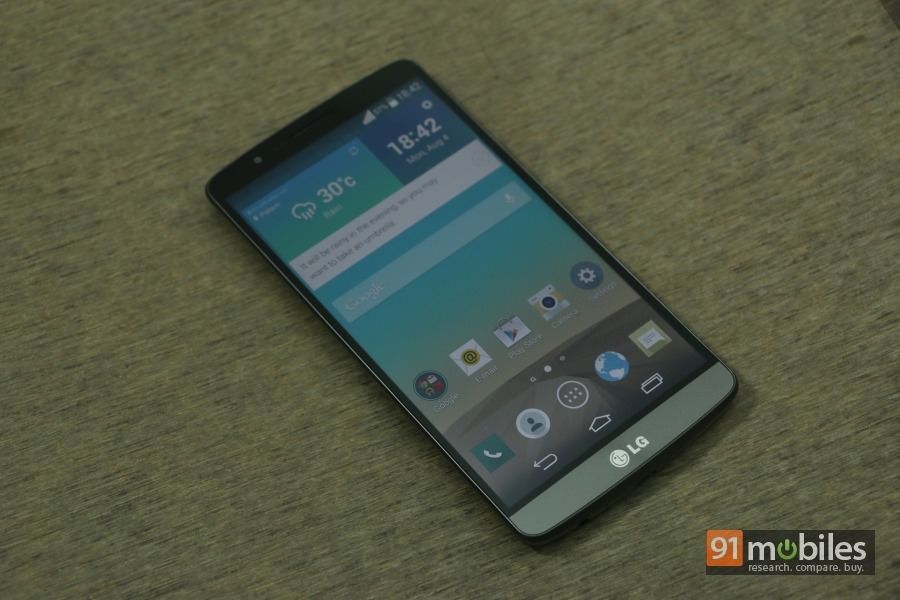 Care to give us a lowdown on the specs?
At the centre of the proceedings sits a 5.5-inch display that boasts a resolution of 2,560 x 1,440 pixels, also known as 2K resolution. This results in an eye-popping pixel density of 534ppi. Worth noting that after the Oppo Find 7 (review in pictures), the G3 is only the second smartphone in the country to boast a 2K display. The G3's chariot is drawn by a quad-core Snapdragon 801 CPU clocked at 2.5GHz, and propelling it towards glory is 2GB of RAM (on the 16GB model), and 3GB of RAM (on the 32GB storage variant). The G3 measures 146.3 x 74.6 x 8.9mm and tips the scales at 149 grams.
Does the G3's screen sport Corning Gorilla Glass?
Absolutely. There's a layer of Corning Gorilla Glass 3 on top of the display for protection against minor scratches.
Does the LG G3 have a metal body? What about the other aspects of design?
The G3 does look like it's made of metal, but the body is plastic in reality. The rear sports a brushed metal finish that gives an impression it's made of metal. Just like the G2 and the G Pro 2, the secret behind G3's deceptively small size is the placement of physical controls.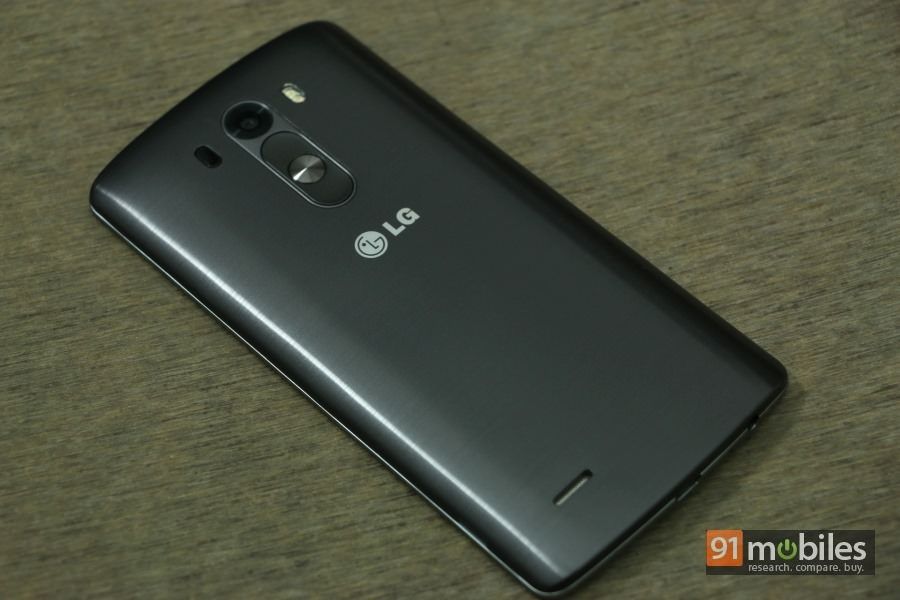 The hardware controls like the power button and volume keys have been placed on the rear, where LG feels your index finger would rest normally when holding the phone… and not on the sides as is the case with most smartphones. We aren't sure if we agree with LG on this, since it's tough getting used to this placement. Thankfully for it though, support for double-tap-to-lock and double-tap-to-wake does mitigate things to a small extent. We'll be delving deeper into the usability factor in our full review.
What kind of SIM card does the LG G3 accept?
The LG G3 is a single SIM device and accepts a micro-SIM card.
Does the LG G3 feature LTE support?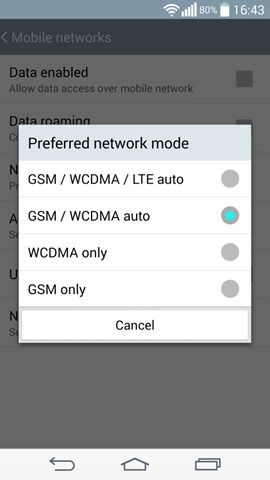 The answer to that would be yes. Furthermore, the G3 supports the Indian LTE band, so if you live in one of the cities where 4G services on mobile are available, you can choose to make use of this feature to get superfast internet browsing and download speeds on your G3.
Does the LG G3 support NFC? What about the other connectivity options available?
Yup, the G3 does support NFC. That's not all, as it's loaded with quite a few connectivity options, covering dual-band Wi-Fi (including support for the latest ac standard), Wi-Fi Direct, DLNA, Wi-Fi hotspot, A-GPS and GLONASS, Bluetooth 4.0, and wireless display mirroring via Miracast.
How much storage is available to use? Is it expandable?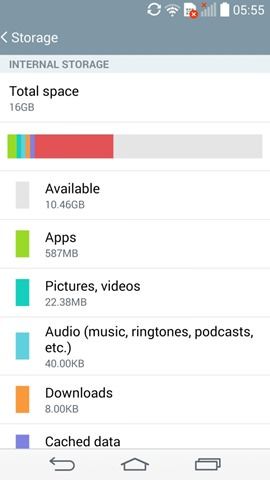 Our 16GB review unit offered about 10.5GB to use out of the box, and you can add up to 128GB more via the microSD card slot.
Does the LG G3 support USB OTG?
Yes, it does. It's a very handy feature, allowing you to connect external flash drives to the device by using an OTG adapter.
Is the battery user-replaceable?
The G3 has a removable rear panel and the 3,000mAh battery hidden inside is user-replaceable, should the need arise.
How is the LG G3's camera? What's this laser autofocus everyone keeps talking about?
The G3 sports a 13-megapixel rear camera, along with a 2.1MP shooter in the front for selfies and video calls. The primary camera boasts quite a few features, including 4K video capture, Optical Image Stabilisation + for blur-free shots, a background defocus mode, a voice capture mode that lets you shoot by uttering specific words, and a dual mode that utilises both the rear and the front cameras.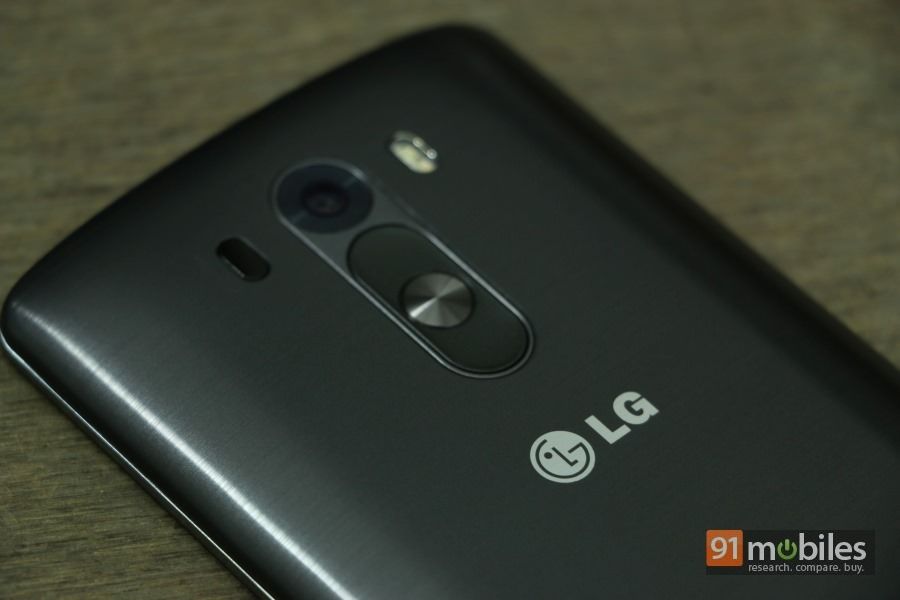 The G3 uses laser beams to help it focus, making it capable of locking focus in the blink of an eye. This is accomplished with the help of a special laser sensor placed next to the primary camera lens at the rear.
What Android version does the LG G3 run? What about the rest of the software goodies?
The LG G3 runs KitKat, as is apt for a brand new Android device. LG has its own skin overlaid on top, and while it does boast quite a few features baked in, the UI isn't as overwhelming as some of the other proprietary skins we've seen.
Knock Code, a feature that lets you specify a personalised knock pattern to unlock the device is there, of course, and you also get features like Smart Screen that keeps the screen on till the time you're looking at it, along with Dual Window that allows you to run two apps on the screen simultaneously. You can also use gestures and motions to control a few things, such as answer an incoming call by raising the smartphone to your ear.
LG Health, the brand's answer to Samsung's S Health comes preloaded, and gets a dedicated home screen of its own. We'll get to the full details in our full review of course, but LG's been touting features like a customisable keyboard that minimises typing errors by learning the way you input text, and Smart Notice, a personal assistant with natural language abilities that throws up suggestions based on usage patterns and location. In addition, a slew of security features like Guest Mode, Content Lock and a Kill Switch that lets you disable the device remotely are also on offer.
Does the LG G3 feature FM radio?
That's a big yes!
Any other features worth noting?
Quite a few. For starters, the G3 supports wireless charging, so if you have a compatible wireless charger, or are willing to shell out extra to acquire one, you can charge the smartphone without attaching any wires.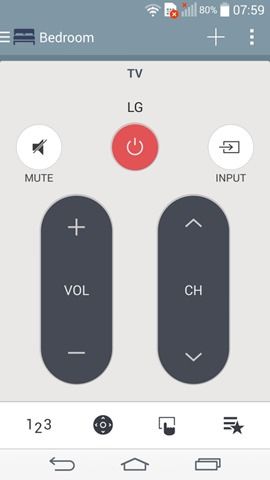 In addition, it also features an infrared blaster on top, which, when used in conjunction with the Quick Remote app, can work as a universal remote to let you control other devices such as televisions and set-top boxes.
What are the damages involved?
The 16GB model with 2GB RAM will cost you Rs 47,990, while the 32GB variant with 3GB of RAM will set you back by Rs 50,990.
A detailed review of the LG G3 is being prepped as you read this, so if you want the complete lowdown to help you decide whether the smartphone is for you, you'll need to wait just a tad bit longer.