"LG has put a plethora of Instagram-ready features on its latest flagship"
Mobile phones have come a long way. From only being a means of communication to the centre of most of our daily rigmaroles, smartphones have rightfully earned their "smart" moniker. Of course, with such powerful devices in the palm of our hands, social media has seen some unprecedented growth as well. You just need to take a look at the rapid proliferation of apps like Instagram and Snapchat.
However, only a few smartphones can boast of enticing features out of the box to enhance your social networking skills. LG's latest flagship, the G6, is one such example. So if you're wondering how to stay at the top of your Instagram game, here's how the LG G6 makes it a remarkably easier job to do.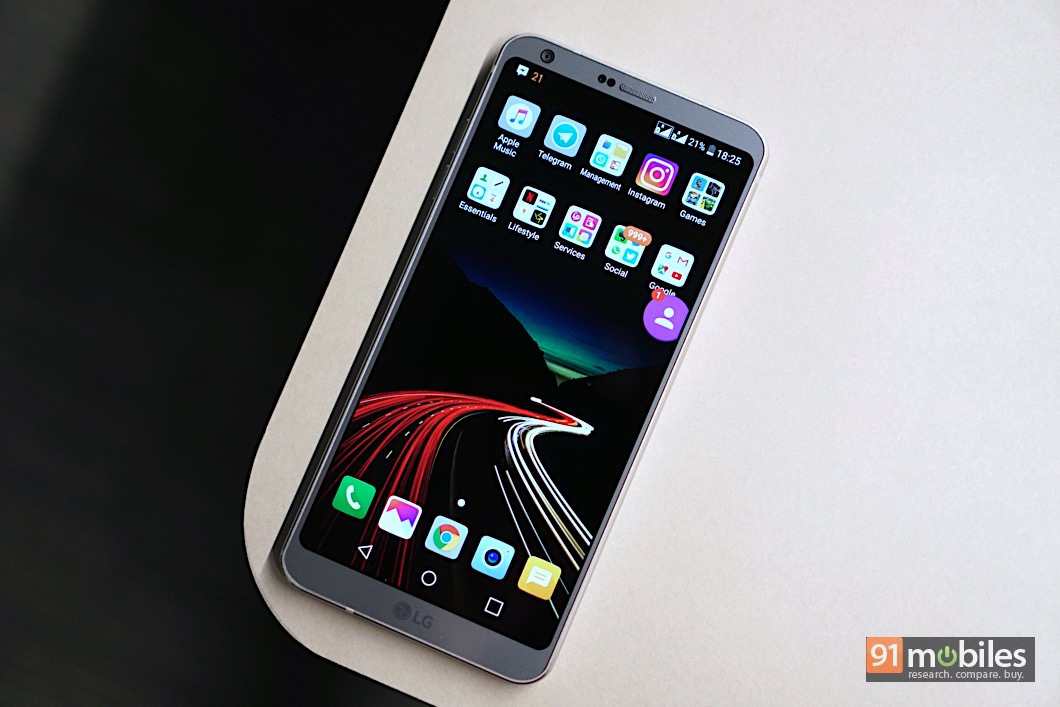 One of the most important things that make Instagram distinct from other photo-sharing networks is its focus on photos that are squares (i.e. the aspect ratio of 1:1). And, we all have experienced the moment when we've to crop or put borders on our photo(s) just to make it the perfect square. The LG G6 comes with an innovative Square Camera app that lets you use squares in your photos like never before. Firstly, it divides the UI into two 1:1 squares, which is made possible due to the phone's beautiful 18:9 QHD+ FullVision display. Thereafter, you've got yourself the option of not one, not two but four different modes to choose from.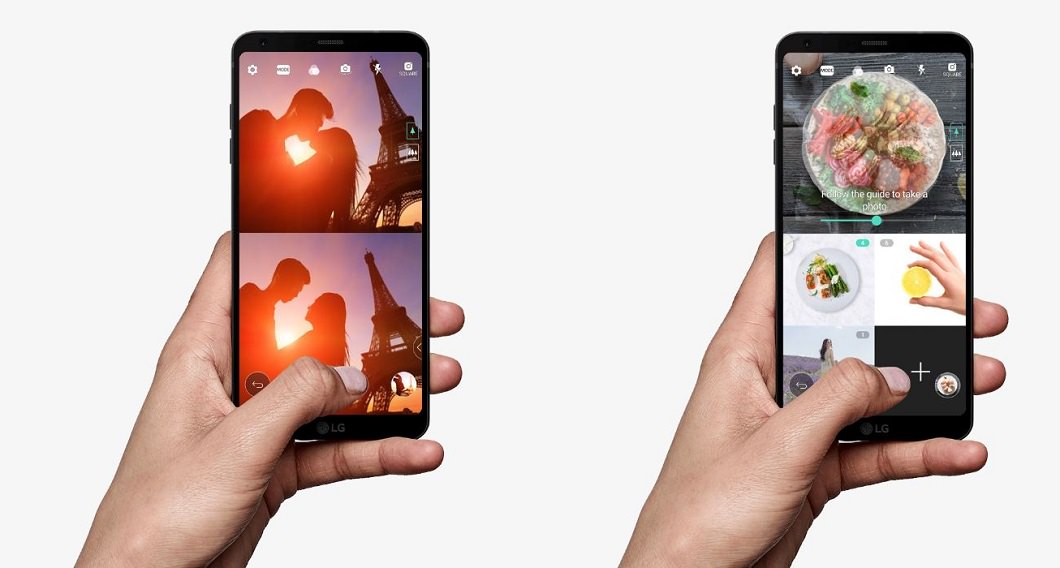 The first of these is the Snap Shot mode, which allows you to take a photo and preview it without leaving the camera. The top square acts as a viewfinder for your camera while the bottom square is used to preview the photos you take. As simple as it may sound, it actually makes taking the perfect shot a whole lot easier for people who take tons of photos for one situation to get the proper frame and shot.
Next up is the Grid Shot mode, which helps you shoot four photos or videos and combines them in a single two-by-two grid to make a small collage, that's automatically ready to be shared on social media instantly. Then there's the Guide Shot, which works by showing you an overlay of an image from your gallery, helping you capture a new photo with the same composition. LG claims this mode is perfect for clicking pictures of sumptuous delicacies.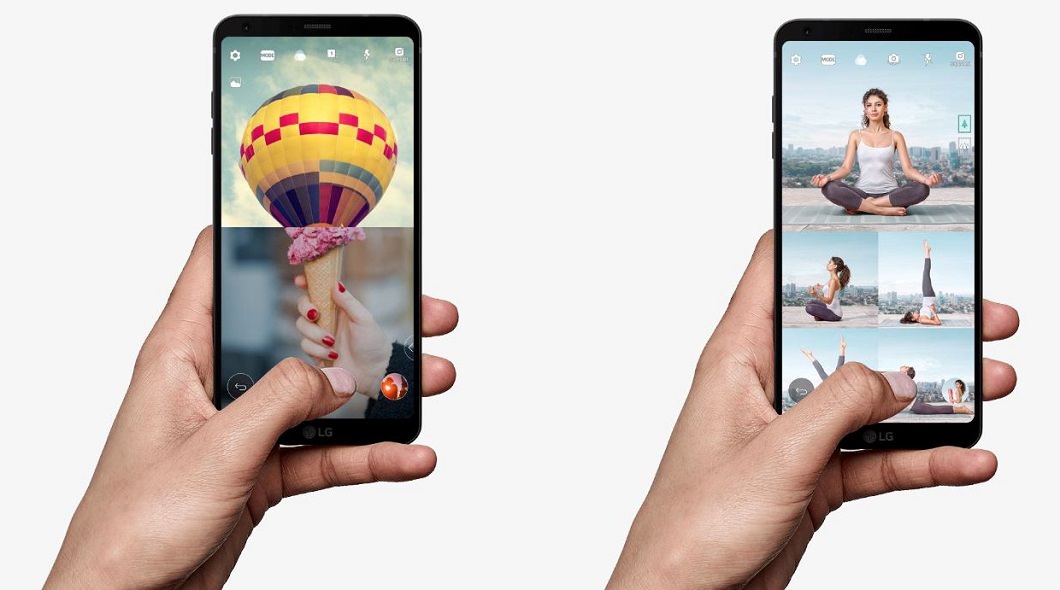 The last mode is the Match Shot, which allows you to capture two square images and places one of them on top of the other, resulting in some creative images. Of course, you can experiment all that you want with these modes and show your friends your creative skills. It's worth noting that some of these features are available on certain third-party apps on the Play Store. But with the LG G6, you don't need to search for multiple apps as you get all of these features at one place, pre-loaded on the phone. Not to mention that these modes work as advertised, and there's no learning curve for using them.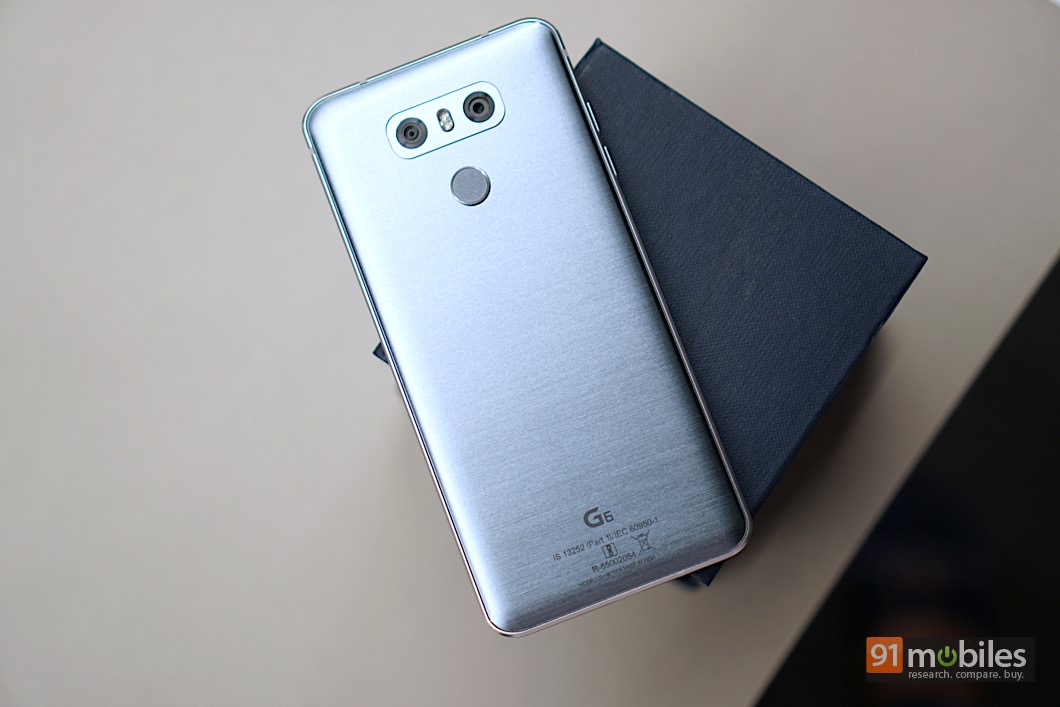 Perhaps what makes these square modes even more interesting is the FullVision display on the LG G6. The brand proudly uses #SeeMoreHoldLess to describe the screen on the device, and rightly so, given the new aspect ratio and almost non-existent bezels of the smartphone. In fact, if we tell you that the LG G6 packs in a large 5.8-inch display, and yet remains smaller than smartphones that feature 5.2-inch screens, you won't believe us. That's why we'd urge you to take the new LG G6 for a spin and see for yourself the incredible engineering marvel that it is.