"The LG G8 may reportedly feature conduction speakers, which also suggests that its display may not feature a notch at the top."
When it comes to the biggest smartphone sellers, LG is not a name that really tends to top the charts. That said, the Korean electronics and appliances giant has never been one that sits back in terms of innovation — be it with the curved-display G4, the modular G5, the audiophile-centric V30 and 2018's sublime-yet-understated G7+ ThinQ. While we haven't seen any representation of how the 2019 flagship, LG G8 is going to be, a solitary leak seems to suggest that the LG G8 will come with 'sound on display' (SoD) speakers.
The technology of conduction-based audio delivery is not new — Xiaomi pulled off an under-display cantilever-conduction speaker with its first tryst at the Mi MIX lineup. Samsung, too, has shown off a concept design featuring material conduction speakers. It has been adopted on a wider note in the cutting edge OLED televisions of today, with Sony and LG itself having adopted the frame conduction audio delivery in thin-bezel television units. However, the technology is yet to be successfully shrunk down to the scale of a smartphone, and implemented commercially in the mainstream arena.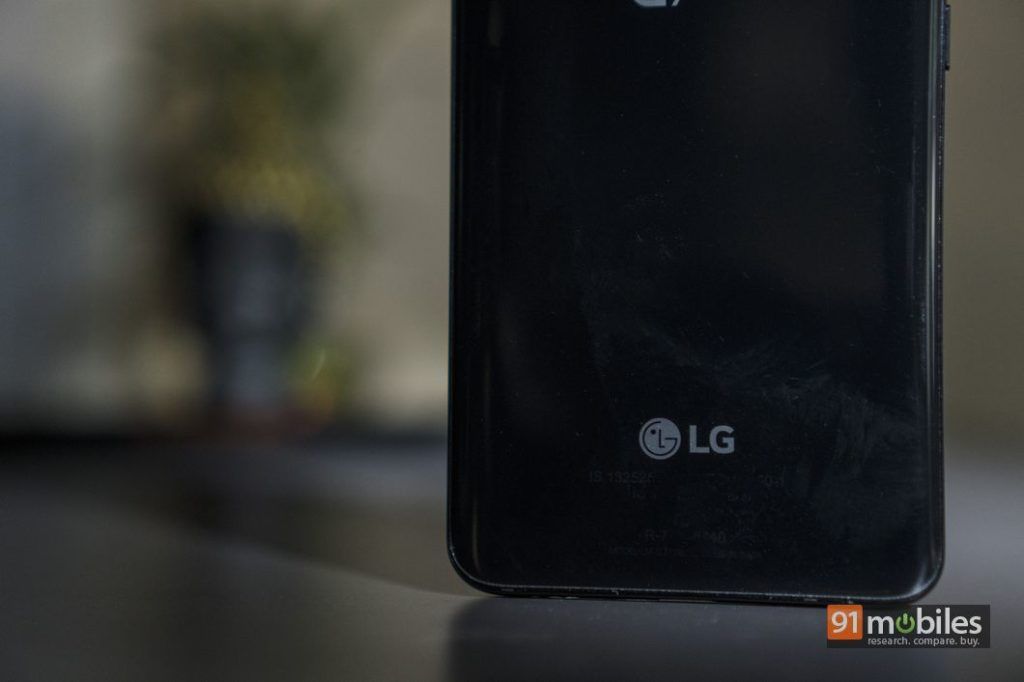 Phones have previously attempted to do conduction audio in production. Manufacturers such as the Korean Pantech and the Japanese Kyocera experimented with conduction audio nearly a decade ago, prior to the advent of the smartphone era. However, the objective back then used to be improving audibility in crowded areas and improve hearing capabilities for those with auditory disabilities, and the implementation of bone conduction audio was to expose the inner ear to sound.
Now, however, the primary objective behind conduction-based audio is to ensure maximised screen space on the front of a phone. Xiaomi managed this with its rather jazzy and experimental Mi MIX (1st generation), which included piezoelectric ceramic compound, which is an excellent conductor of audio waves, and used a cantilever beam to boost resonance — thereby vibrating the entire frame to produce clear audio without a conventional speaker structure.
It remains to be seen if LG goes for a similar implementation with its 'sound on display' technology. The company may also be looking at an all-screen front, in which case, by the sound of it, the LG G8 may also include in-display front cameras, an in-display fingerprint scanner and no notch at the top of the display. Either way, future screenshots and sneak peeks will tell us for sure as to what we can expect from LG's 2019 flagship smartphone.