As smartphones get larger screens and faster processors, power users expect an ultimate experience from their device. To allow customers to unlock the next level of multitasking and performance on their smartphones, LG unveiled its G8X ThinQ Dual Screen smartphone in India last year. This is a unique smartphone that sports dual displays, which allow you to multitask, game, and work like never before. These displays are coupled with high-end performance, courtesy the Qualcomm Snapdragon 855 processor and 6GB of RAM. Let's have a look at the various advantages of having superior dual displays and flagship performance, especially with the LG G8X ThinQ, available at an attractive price during the ongoing Diwali sales.
Take advantage of dual displays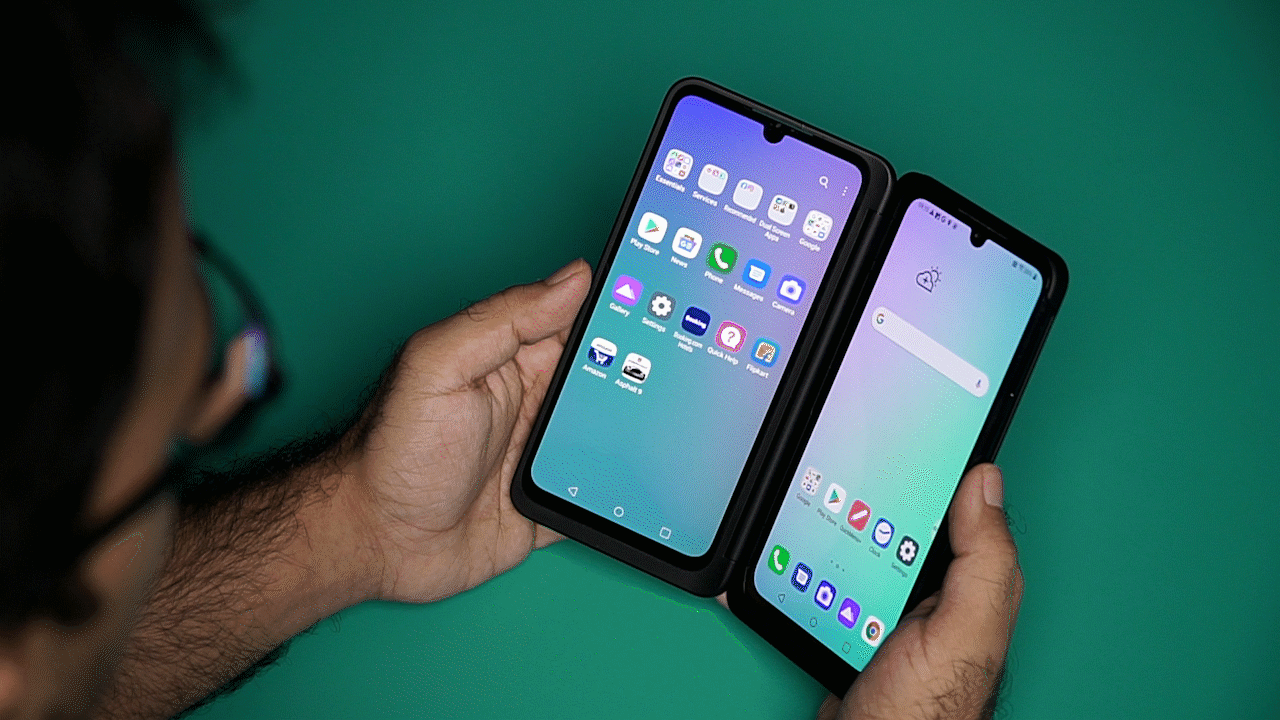 The biggest advantage of having two stellar displays at your disposal is the ability to do so much more at the same time. You can upgrade your multitasking experience to the next level by using two apps simultaneously, in fullscreen, on the two massive 6.4-inch OLED panels.
The best part about this design is that both the displays are equal in dimensions and thus offer a similar experience in both the apps that you use for multitasking. Especially in times of lockdown, when everyone was stuck at home, the LG G8X is a great device that can be used for a lot of fun multitasking actions, which are impossible on other regular smartphones.
For instance, you can read your favourite books on one of the displays, in Extended View, and check out meanings of certain words, using the second display side-by-side. Furthermore, the lockdown was all about online shopping as retail stores remained shut or risky due to COVID-19 outbreak. At such a time, using the LG G8X is a pleasant experience. Especially when you realise that you can open up two different shopping platforms on the two displays and indulge in price comparison and pick the one that gives you the most value for your money.
In Wide View, you get more screen real estate to work with. This view can be used for getting a wider view of apps that you use the most. For instance, you can scroll content on your browser across the two screens, getting more text and pictures in your view as you scroll. During the lockdown, with work from home, this Wide View helps you scroll through more of your emails so you can get done with work faster than before.
An ultimate gaming experience
Other than multitasking, the best use case of dual displays on the LG G8X ThinQ is ultimate mobile gaming. Games including Asphalt 9, Fortnite, Modern Combat 5, and Sniper Fury have been optimised to take advantage of both the displays of the LG G8X ThinQ Dual Screen. You can use the display on the left as a gameplay to choose aim and set distance, while the screen on the right can give you an unobstructed view of the gameplay content on a game like Sniper Fury. This sort of gameplay was especially fun for playing multiplayer matches on the LG G8 ThinQ Dual Display, which has two equally-sized massive displays that offer you the most seamless user experience possible.
Packed with flagship cameras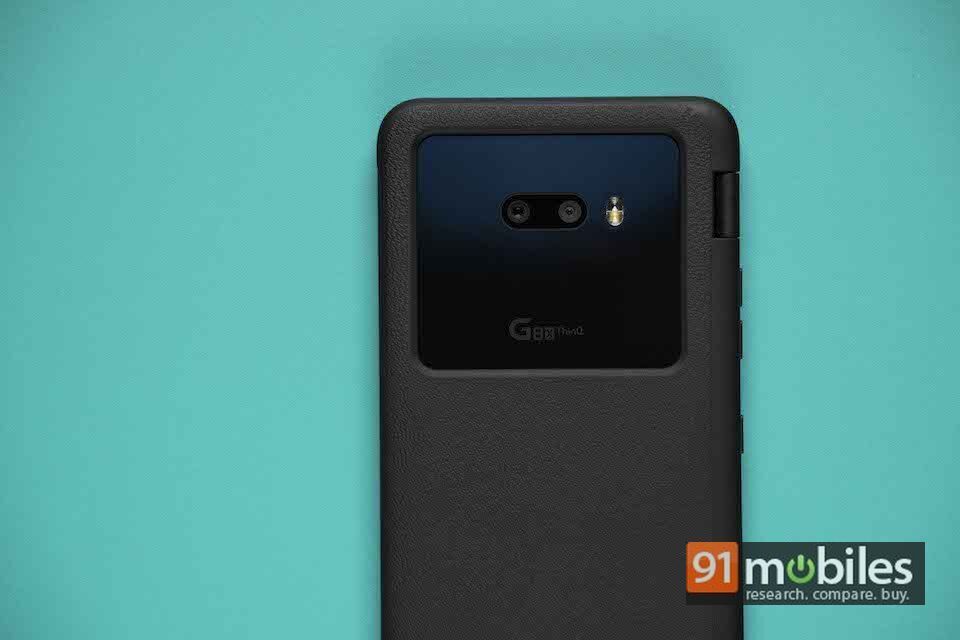 To offer an overall flagship-level experience, the LG G8X ThinQ Dual Screen features a stellar dual camera setup at the back, with a primary 12MP sensor and a 13MP super wide-angle sensor. With features like OIS+ and up to 8X zoom, the smartphone offers a high level of clarity when you click photos and videos on it, irrespective of the lighting condition. The super wide-angle sensor allows you to capture as much of the landscape as possible. Furthermore, there is a brilliant 32MP selfie camera with a selfie light to help you click the clearest selfies even in dimly-lit indoor locations.
Portable when needed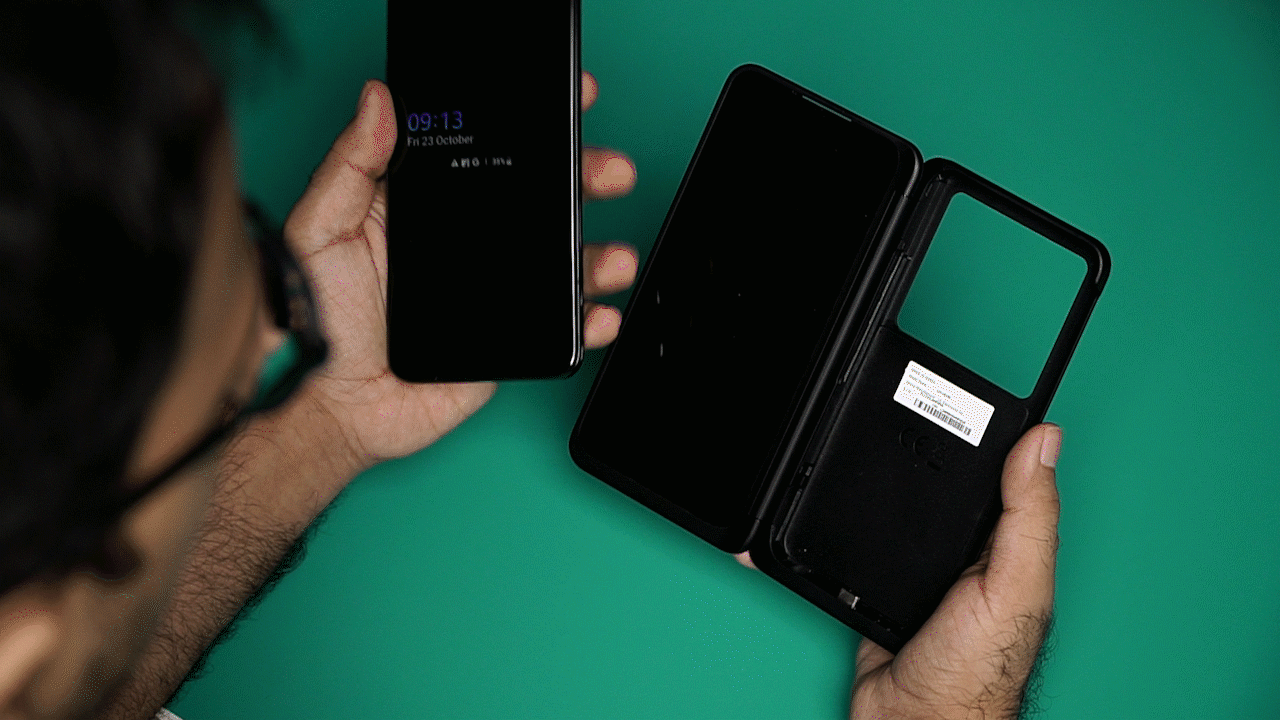 Apart from being super feature-packed and high on functionality, the LG G8X ThinQ Dual Screen is also as portable as it gets. The smartphone can be detached from the second display extremely easily, giving you the much-needed portability.
Industry-first innovations from LG
LG isn't new to market-first innovations, like the dual display design in this case. In fact, LG introduced the first Quad-HD display on a smartphone with the LG G3 back in 2014. It also was the first to launch dual selfie cameras on a smartphone, in 2015, with the LG V10. Right after that, the brand brought ultra-wide-angle lenses to smartphones with the LG G5.
With the G8X ThinQ Dual Screen, LG is taking smartphone innovation to another level. The brand is looking to offer the best of performance and multitasking in a package to its customers. You can read more about these innovations from LG on Facebook, Instagram, and Twitter. With all of these features on offer, the LG G8X ThinQ is the perfect Diwali gift for your loved ones who want the ultimate smartphone experience!