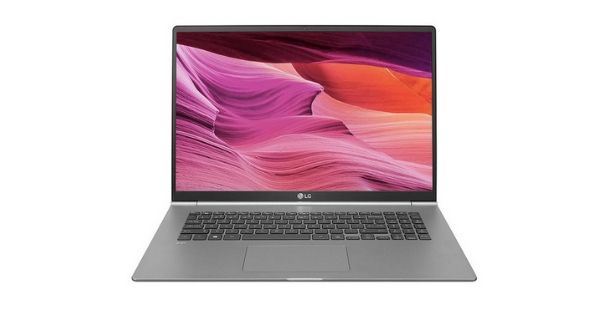 "The new LG Gram series will be offered with 8th-generation Intel Core processors and up to 17-inch WQXGA display"
Update: LG has launched the three Gram laptops in India, with the same prices and specifications as given below.
LG has listed three new Gram laptops on its official India website, all of which are powered by 8th-generation Intel Core quad-core processors. Back in 2016, the Korean manufacturer had released two Gram laptops in the country. Now, LG — after a brief hiatus — is introducing three new notebooks in the subcontinent. LG's Gram series is known for its super-light build and amazing battery life. In case you did not know, the LG Gram is named so because the 14-inch variants weigh less than a kilo, which is impressive indeed.
The new LG Gram laptops offer up to 17-inch displays and come powered by up to 8th-generation Intel Core i7 chipsets. The company has listed the laptops on its official website, revealing specifications, pricing, and other details. We expect the Korean giant to make an official announcement soon regarding the launch of the three new Gram variants. The listings on the website do not carry any official release dates either. The new variants carry the model numbers 14Z990-V, 15Z990-V, and 17Z990-V.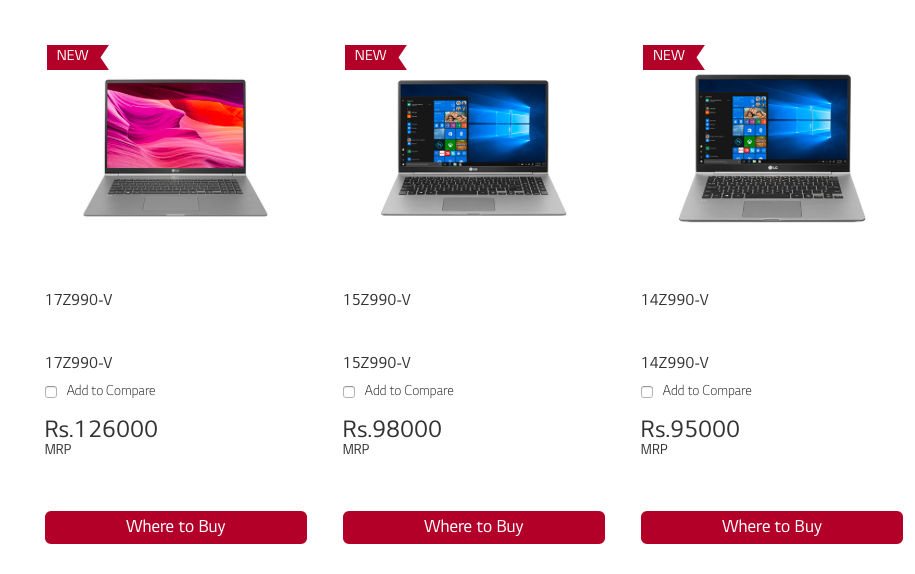 The most basic variant out of the three new models is the LG Gram 14Z990-V. This version comes with a 14-inch FHD IPS LCD display, an Intel Core i5-8265U processor, up to 16GB DDR4 RAM, 256GB SSD, and a 72Wh battery that can provide a full day's usage on a single charge. The 14-inch variant weighs only 995 grams and runs Windows 10 Home edition out of the box. It will cost you Rs 95,000.
The LG Gram 15Z990-V comes with a 15.6-inch FHD IPS LCD display and is powered by the Intel Core i5 / i7 chip. You can also configure this laptop with up to 16GB DDR4 RAM and dual 256GB SSDs. It ships with a 72Wh battery, weighs 1,099 grams and runs Windows 10 Home. This one is priced at Rs 98,000. Finally, the Gram 17Z990-V gets a large 17-inch WQXGA screen, but crams it into the body of a 15-inch laptop. It's powered by the Intel Core i7-8565U processor, which is coupled with up to 16GB DDR4 RAM and 512GB SSD storage. The 17-inch Gram is priced at Rs 1,26,000.