"The new technology will allow LG to save space inside the smartphone"
According to a new report, LG has developed a new type of 5G antenna that can be embedded in to a phone's display. Smartphone manufacturers are doing all they can to embed features on to the display in order to save internal space. We've got in-display fingerprint scanners, displays being used as speakers/ earpiece, and punch-hole displays for selfie cameras. Now, LG wants to embed the 5G antenna on the display as well.
LG's latest flagship smartphone, the G8 ThinQ, features Sound Cast technology that uses the display as the speaker. Now, with the new technology, a layer would be added to the back of the display panel. This layer is thin and has no effect on the thickness of the phone. Using this tech can help reduce the thickness of a smartphone, which otherwise would have to be thick due to 5G antennas.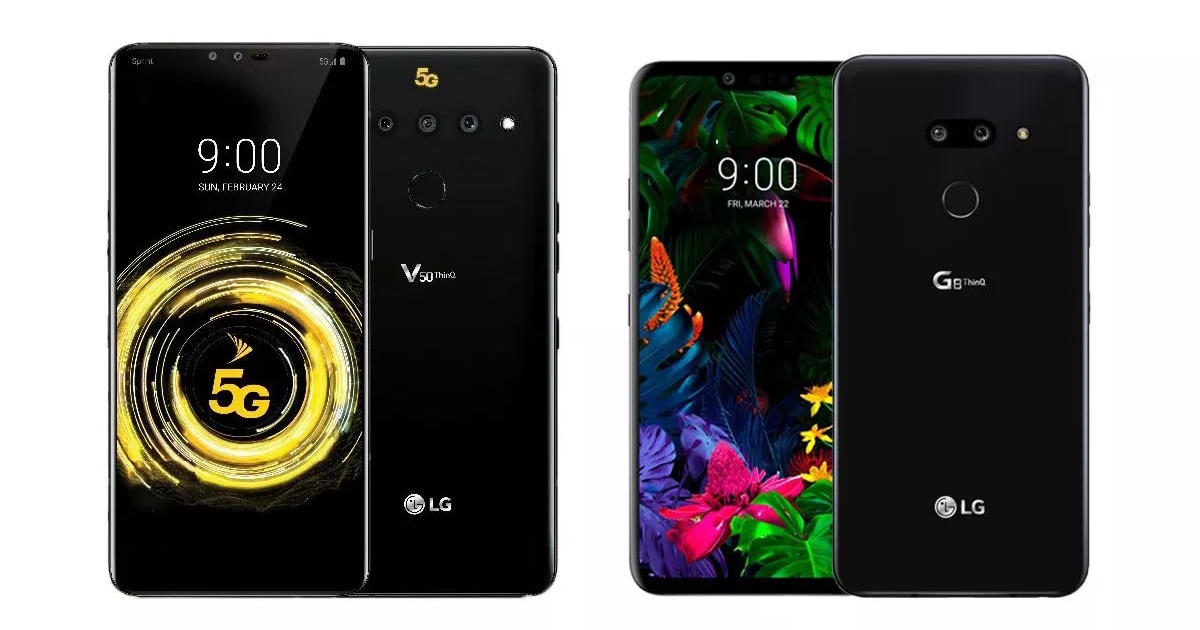 Smartphones that support 5G are incorporated with at least 30 additional antennas. LG has managed to cram all that in to a transparent film, which constitutes of a patterned electrode layer and a dielectric layer. This film can transmit and receive radio waves from the front of the phone, i.e. the display. Due to the design of the antenna, users don't have to worry about the holding the phone the wrong way and causing signal loss. It can also be added to the back surface of the phone, but that's usually where smartphone manufacturers house the coil for wireless charging.
LG has already completed field testing the new in-display 5G antenna on one of its own devices. It was able to connect with the mobile operator and perform required tests. However, do not expect the next LG phone to be available with this feature. This is just the beginning and there's plenty of testing to be done before we will something like this on an actual consumer smartphone. The Korean manufacturer is planning on unveiling the LG V50 5G smartphone in May, but that will likely not have this technology. You can expect it to feature the Crystal Sound OLED display though.