Highlights
The LG Rollable phone will have a rollable screen that extends from the side
The mechanism on this phone is similar to what LG uses in its rollable OLED TV
The phone will be available for purchase later this year
Foldable smartphones are going to get more sophisticated in 2021, and LG will be the first to adopt a new design. The Korean manufacturer hasn't really stepped into the foldable phone market yet, but that will change this year. During its CES 2021 press conference, LG teased the Rollable phone. This isn't exactly a foldable smartphone, as the display doesn't fold; instead, it rolls out of the phone to provide more screen real estate. The rollable display extends out from the side of the phone to provide a tablet-like experience, similar to what we saw on the OPPO X 2021. As per people who're familiar with the company's plans, the LG Rollable should be out later this year. The mechanism is similar to what's found in the rollable OLED television from LG and gives the phone a totally new design.
LG Rollable phone design
While several other brands, such as Samsung, Huawei, Motorola, and others, have already launched foldable smartphones, LG hasn't. The Korean company experimented with other designs and has offered phones with dual screens. It also launched a phone with a swivel design called the LG Wing. Although the new LG Rollable won't be a foldable device, it would still give users access to both a smaller and a larger screen. The teaser that the company played during its conference shows a large tablet-like device roll down into a smartphone. This new design would definitely change the landscape for smartphones in the future.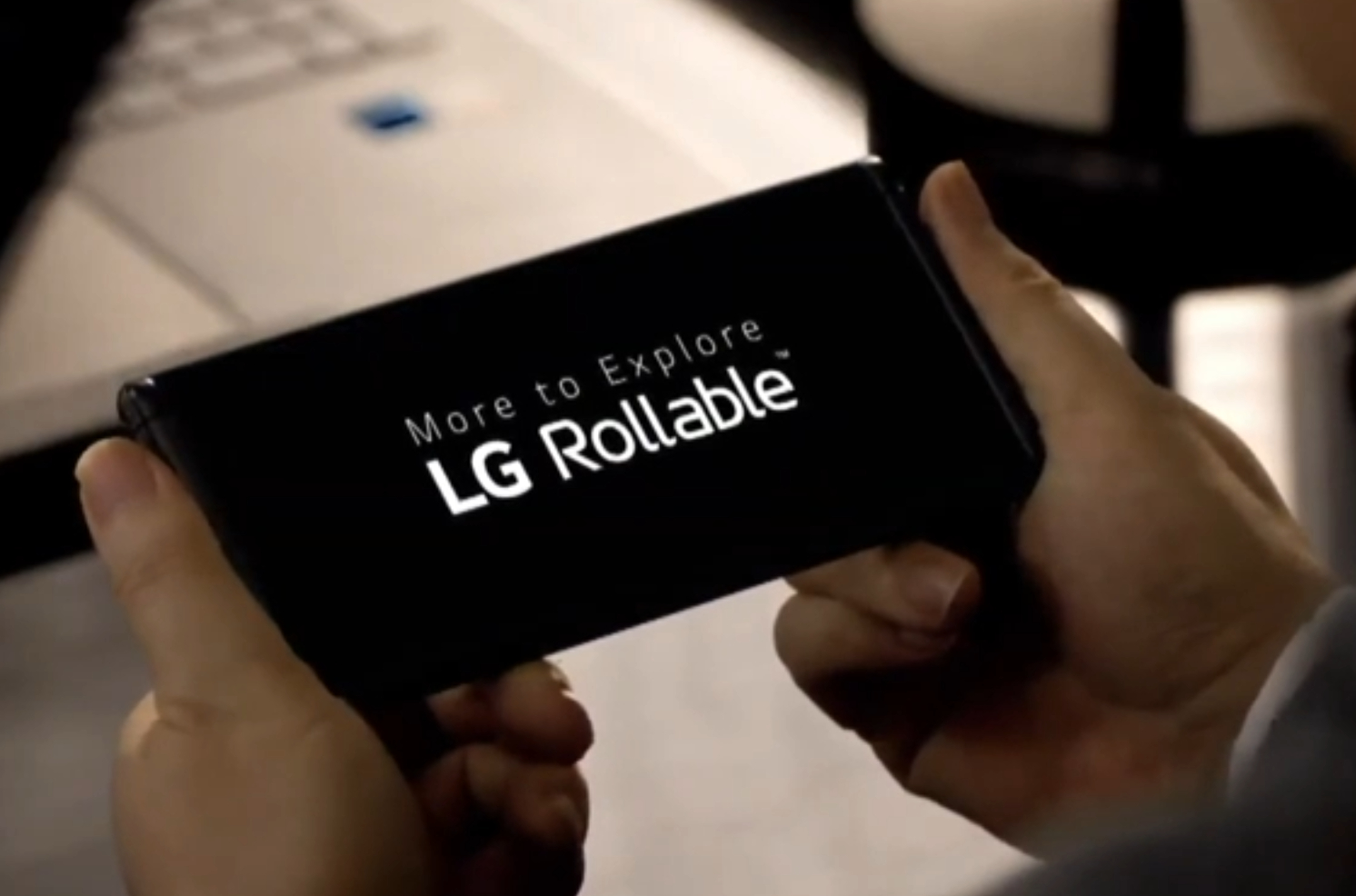 LG Rollable phone
LG's rollable phone would be available for purchase later this year. It would be the first phone with such a design, but not the last. TCL also showcased a similarly designed smartphone concept earlier this week. However, the TCL devices aren't actual products yet, whereas LG could announce the Rollable phone in the coming months. OPPO also has the X 2021 in the works for this year. The new phone from LG could once again drum up some excitement for the smartphone maker. We will have to wait and see what the actual product is like before we get too excited.