"The Korean manufacturer has trademarked 'LG Rolling' moniker with the Korean Intellectual Property Office in South Korea"
LG has reportedly trademarked the moniker 'LG Rolling'. The South Korean smartphone and electronics maker has registered the trademark with the Korean Intellectual Property Office in South Korea. Earlier this year, LG had also trademarked names such as 'Roll Canvas', 'Rotolo', 'The Roll', 'Dual Roll', 'E Roll', 'Signature R', 'R Screen', 'R Canvas', and 'Bi Roll' with the European Union Intellectual Property Office. The LG Rolling name could be used for an upcoming rolling smartphone from the company, says the report.
The South Korean brand already has a rolling display in use with a TV, which it calls the Signature OLED TV R. This OLED TV was showcased at this year's CES event and amazed a lot of people. The Signature OLED TV R is a 65-inch TV that can roll back in to the base when it is not being used. The rolling action takes only about 10 seconds and it can also stop the rolling midway to act as an information screen. Now, it seems the same tech is being used on a smartphone.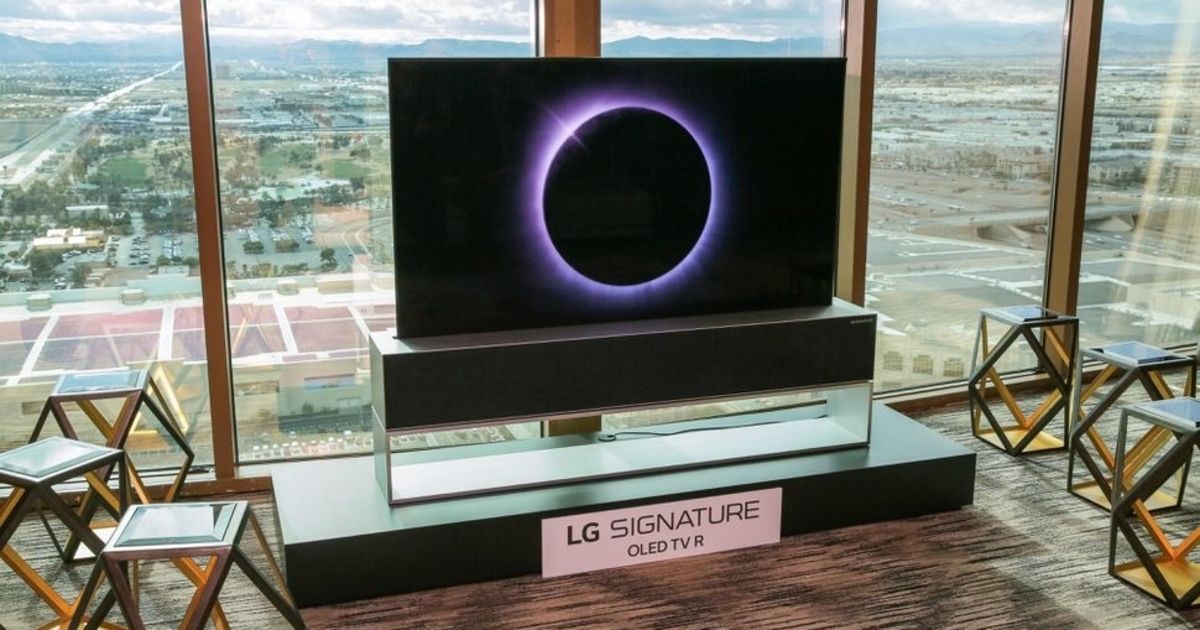 There have been reports and rumours about LG launching both a rollable and foldable smartphone. In fact, the company has confirmed that it is working on such devices. The latest trademark for the moniker 'LG Rolling' has been classified under a Class 9 product. This product category consists of smartphones, LED displays, wearable device, and monitors. In reality, the name could be used on any of those products, but we hope it is a smartphone.
LG may not end up calling the rollable smartphone as LG Rolling, but it could use the moniker for the type of display. As mentioned in the beginning, the company has also trademarked other names that includes the word 'Roll'. If LG does release a smartphone with a rollable display tech as seen on the rollable TV, that would be something. We already have foldable smartphones, but a phone with a rollable display could be the next step. The rollable smartphone could also be safer to use than a foldable device since it won't need folding.