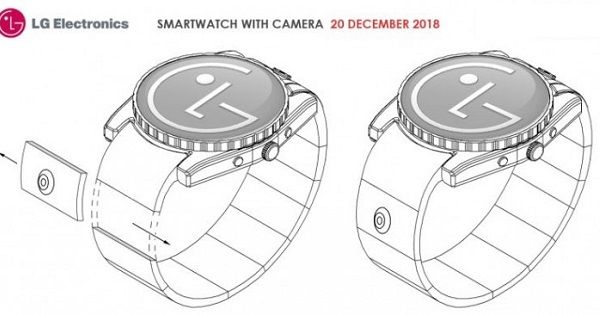 "The LG smartwatch will reportedly come with cellular connectivity and a camera that can do a lot more than just clicking photos"
Another South Korean manufacturer, LG is planning to implement a camera on smartwatches. A patent filed with the USTPO (United States Trademark and Patent Office) by LG reveals the wearable with a couple of designs for integrating the camera. Samsung first tried its hand on such a concept back in 2013 with the first-gen Gear smartwatch. However, after that, the vendor dropped it in subsequent Gear smartwatch update. Now, its counterpart LG is trying to revive the concept, and most probably, we could see it in the upcoming smartphone from the brand.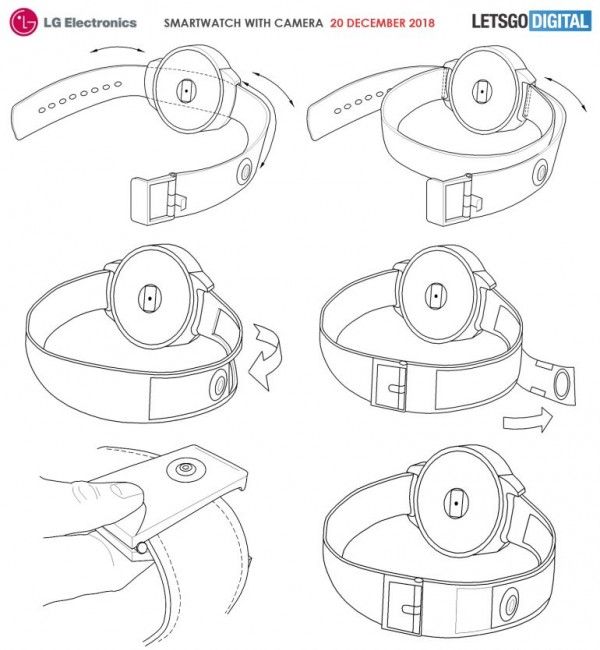 The renders of the LG smartwatch reveal that it will "have a size as small as being worn on the wrist." It also explains how "it is difficult for the smartwatch to have a camera" for the purpose of capturing images or other information. A handful of diagrams showcase that LG could either place the camera sensor on the strap in the form of a metal link; or spring clip that you can place anywhere along the band; or adjustable wristband so you could easily angle the camera. The company seems to be finding the right approach for adjusting the camera on a smartwatch so that it's convenient to access without having to turn the watch wrist in an awkward position.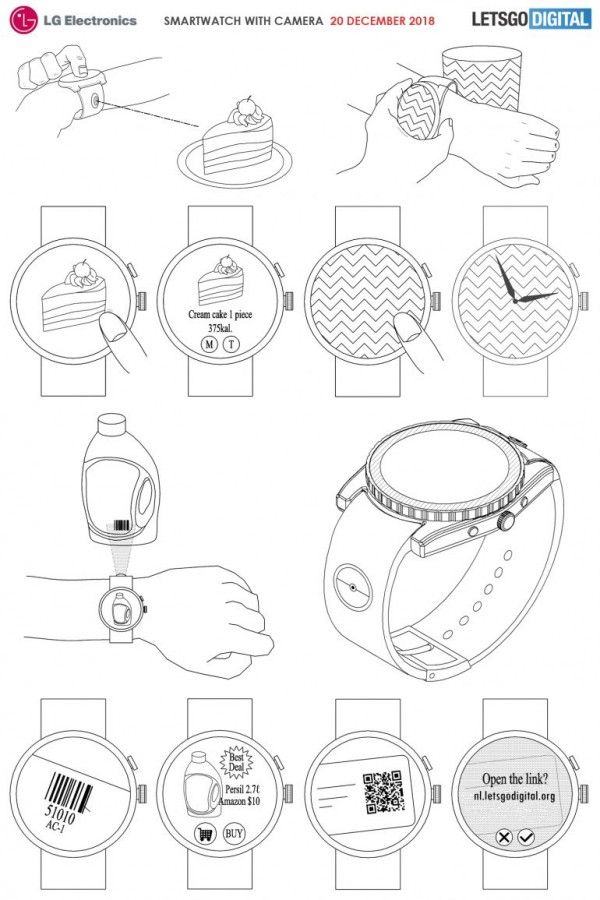 Apart from clicking images, the patent also revealed that the watch can do several other stuff such as taking pictures of your food to track your caloric intake and scan a QR code or barcode. The watch is also tipped to come with "mobile terminal" features, which means it'll have cellular connectivity. That's all we know so far!