"The M10 moniker is actually exactly similar to Samsung's M series phones in India"
LG has unfortunately remained under the shadow of its fellow South Korean company Samsung for years in the smartphone market. But recently, the brand has been trying to reinvent itself with the launch of a new W series in India. And now, new trademarks reveal that the brand might be working on a series exactly identical to Samsung's new M series in name. As spotted on the KIPRIS (Korean Intellectual Property Rights Information Service), LG has reserved the "M10" moniker for itself to be used for a future device.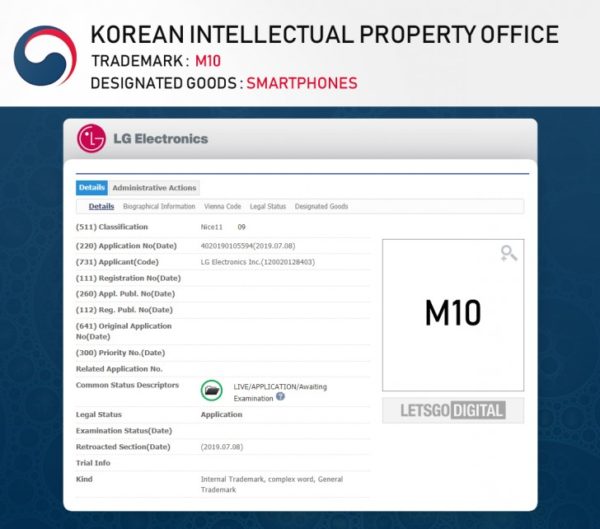 Now, since this is the first time we've seen the trademark, we're not sure how LG plans to position the new series but it could just be a rebranded version of the W series for Korea, which is currently exclusive to India. Or this could be a completely new series. Either way, the M10 is likely to be the low-end model of the series that could be seen at a future date.

Apart from the M10 trademark, LG also filed for two more names: 'V60′ and 'V70′. This signals LG's intention to continue with the flagship series for the near future, although we're not expecting to see an LG V50 successor anytime soon this year. The LG V50 ThinQ is a 5G handset launched alongside the LG G8 in February this year.

LG has restricted its smartphone portfolio greatly in the last couple of years especially in the mid-range segment but these new trademarks and launches show a renewed interest from the company. If these trademarks are anything to go by, we could hear more about the new series soon.