"The LG V60 ThinQ will likely be a flagship phone powered by the Snapdragon 865 SoC"
The LG V60 ThinQ has been spotted in a new leak, which appears to show its overall design from the front. As per the image, the LG V60 ThinQ will come with a dated design language that shows a conservative approach from the Korean electronics giant's end. The smartphone will apparently feature slightly narrower bezels than its predecessor, the LG V50 ThinQ, and will come with a waterdrop notch to house the front camera. It also appears to have a golden finish on its sides, which feature the volume buttons and a dedicated Google Assistant button to the left, and the power button to the right.
In terms of the LG V60 ThinQ specifications, there are no real surprises, as they match previous leaks stating that the phone would feature 5G connectivity, four cameras at the rear, four internal microphones for better audio reception, and a large, 5,000mAh battery. While 5G connectivity is expected to become increasingly standard in 2020 flagship phones, LG may choose to differentiate its flagship phone of the year by trying to pitch the V60 ThinQ as a device for creators.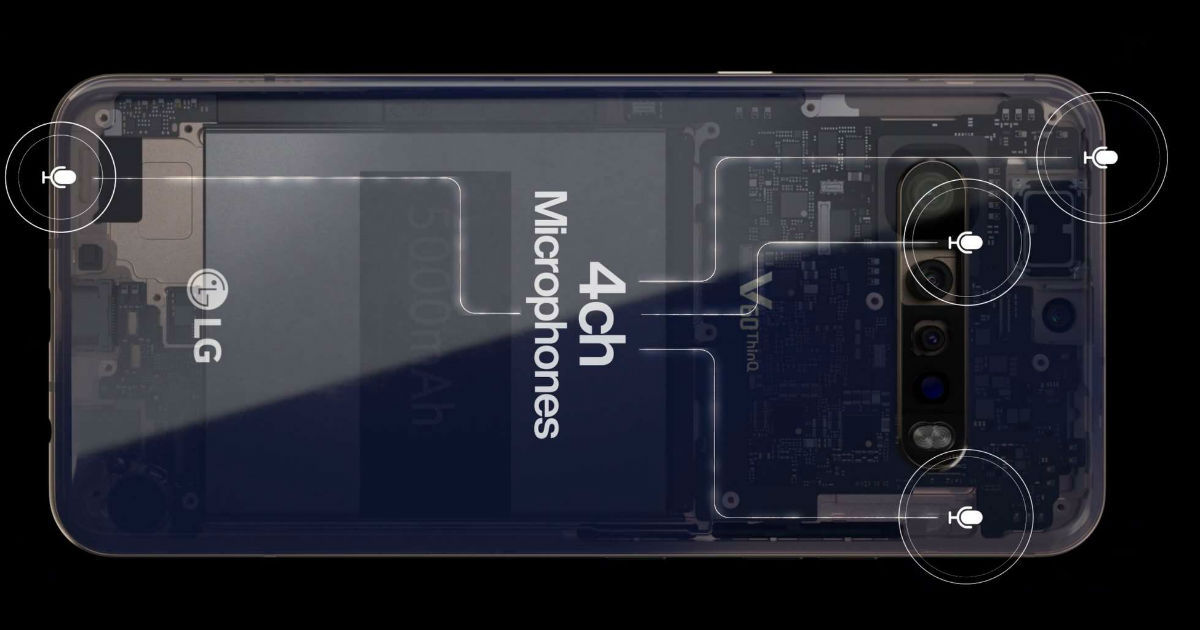 Not much else is know about the LG V60 ThinQ as of now. If the images are true, the smartphone's design will not be a major highlight as it looks quite common. In a world where manufacturers are going out of their way to stand out from the crowd, the LG V60 ThinQ looks a bit too simplistic on overall terms. LG has been known for experimenting with smartphone technologies, with devices such as the curved display and leather back of the LG G4, or even the modular LG G5 displaying stand-out innovations, albeit commercially unsuccessful ones.
While the LG V60 ThinQ was expected to launch at MWC, the cancellation of the event led to the company postponing the date. However, a new timeline for unveiling the device has not been announced yet, but given the present conditions, it is likely that LG would unveil the device via live stream, unless they opt to wait until the coronavirus blows over.