"LG says that the upcoming Dual Screen smartphones at the IFA gathering next month will have Whale preinstalled"
LG on Tuesday announced the launch of Chromium-based Whale browser, developed in partnership with South Korean firm Naver. Apart from the introduction of the new browser, the brand also confirmed that it will be launching new LG Dual Screen smartphones at the IFA 2019 gathering, which has been scheduled for early next month. Coming back to Whale, the new browser has been claimed to be optimised for LG Dual Screen, as shared by LG in the press release.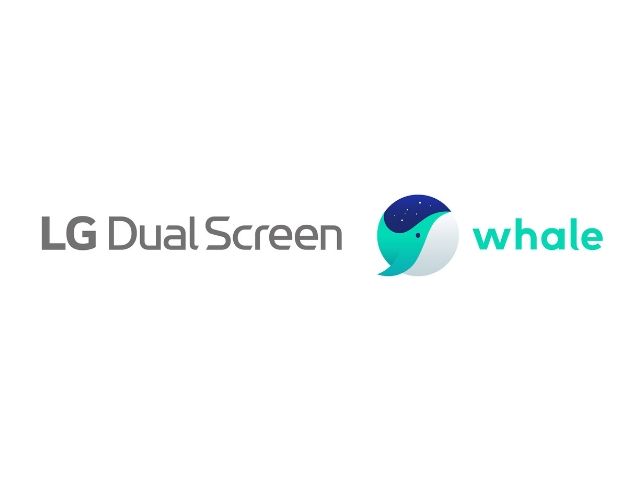 The Whale browser supports what Naver describes as – Omnitasking, which essentially means that the browser can carry out several tasks simultaneously on one screen. The company says that the Whale supports split-screen mode with an adjustable divider to enable browsing two sites in the same tab, which can prove to be an especially useful feature for working professionals.
"Whale takes on a whole new dimension with the ability to move between two browsing screens quickly and effortlessly. Those who enjoy online shopping will be able to select from a site's main category menus on one screen while reading product descriptions on the other. Bilingual users can search and read their favourite news sites in two different languages simultaneously with Whale," LG said in its release.
Notably, LG says that the Dual Screen smartphones launched at IFA in Berlin will come with Naver pre-installed. The brand introduced the Dual Screen technology with the LG V50 ThinQ (first impressions) and seems like it is committed to the strategy going forward.
"A new form factor for mobile, LG Dual Screen is highly regarded by consumers for its exceptional usability," Chang Ma, senior vice president of product strategy group at LG Electronics Mobile Communications, was quoted as saying in the release. "Our partnership with NAVER is just the beginning of a more expansive Dual Screen ecosystem and another sign of our commitment to providing users with an enriched, differentiated mobile experience," he added.