"LinkedIn users can now use a set of Reactions, namely Love, Insightful, Curious, and Celebrate, to respond to posts on the platform"
Facebook Reactions have really become popular since their launch three years ago. Apart from the Like, there are six other options users now have to express their expressions to the posts. More or less every social platform have something like these, and now, it's time for professional networking platform LinkedIn. The business-oriented social platform has incorporated a set of Reactions that will be used to easily communicate with each other for the mobile app as well as on the web. As per LinkedIn, the reactions are already started rolling out now and will be available globally to all members in the near future.

There are five reactions – Like, Celebrate, Love, Insightful and Curious. People on LinkedIn can use the Celebrate option to praise a post on a new job or an achievement. Insightful will help to recognise an interesting idea and Curious lets people show their interest in knowing more about a topic or post.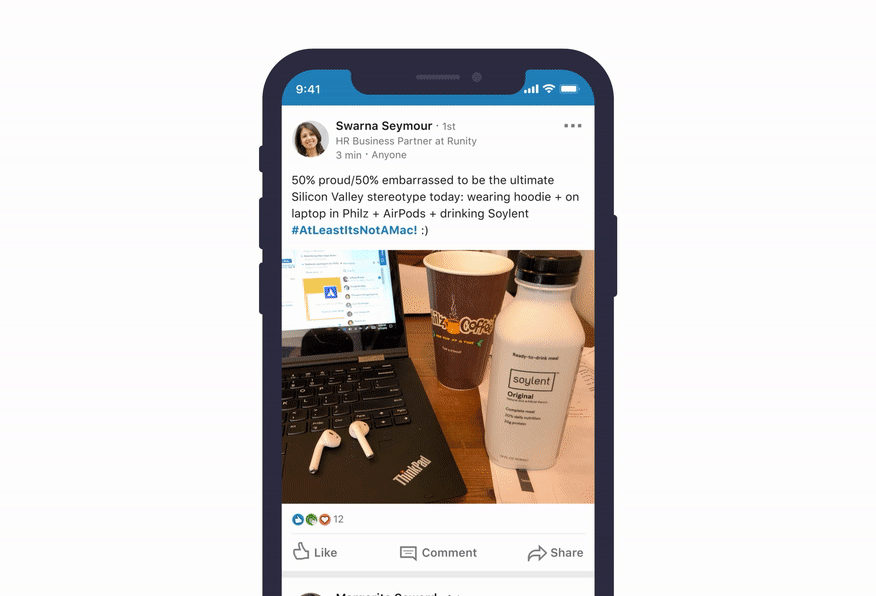 These changes were apparently made after taking feedback from several LinkedIn users. In the official blog by Cissy Chen, an Associate Product Manager at LinkedIn, "One of the things we regularly hear from all of you is that you want more expressive ways than a "Like" to respond to the variety posts you see in your feed. At the same time, you've also told us that when you post on LinkedIn, you want more ways to feel heard and understand why someone liked what you said."
Chen has also mentioned that the LinkedIn team took a thoughtful approach to make these options available. The team also made global research with LinkedIn members to ensure the feedbacks on the specific reactions to make it assured that they are helpful.