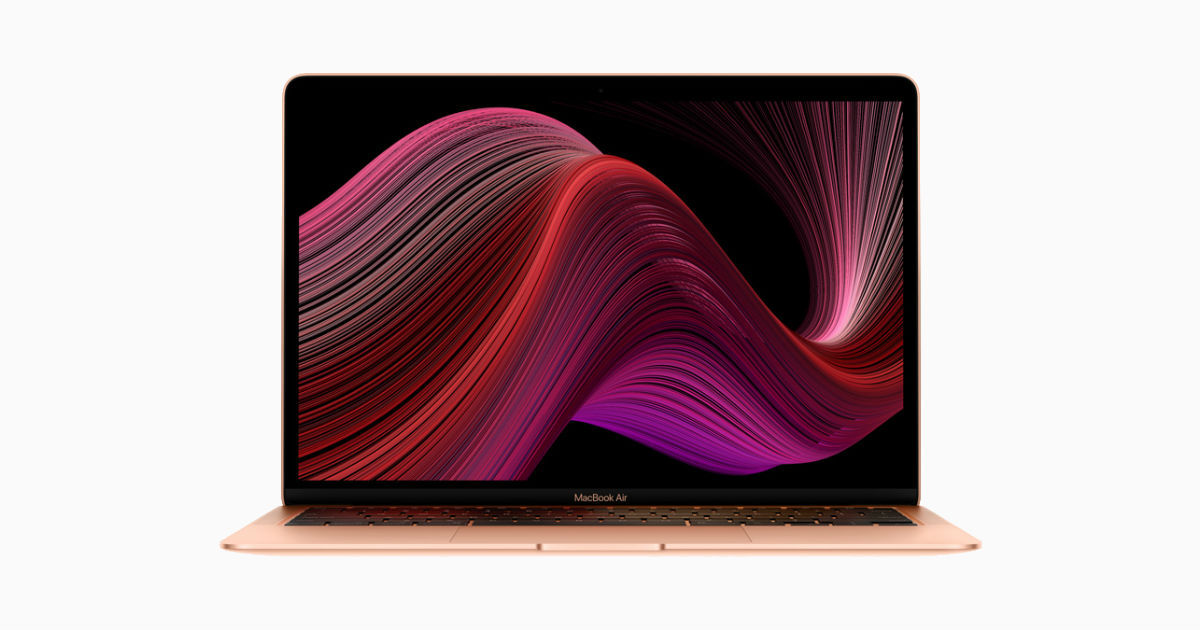 "The new 2020 MacBook Air now starts at 256GB storage and features an improved Magic Keyboard like the MacBook Pro model"
Apple has just launched its newest MacBook Air model alongside the iPad Pro 2020. The MacBook Air 2020 model comes with an improved performance and twice the amount of storage compared to the previous generation model. It also features the new scissor-switch keyboard, called the Magic Keyboard just like the 16-inch MacBook Pro. Apple says the new MacBook Air offers a 13-inch Retina display, Touch ID for login, a spacious trackpad and an all-day battery life. The new MacBook Air touts the latest 10th generation Intel Core Ice Lake processors up to a 1.2GHz Core i7 quad-core with Turbo Boost speeds up to 3.8GHz. However, the Apple India website has not listed the Core i7 SKU, and the MacBook Air tops out with a 1.5GHz 10th generation Intel Core i5 quad core processor in the country. It is possible that the Core i7 variant would be unveiled in India on a later date.
MacBook Air 2020 model price in India
The 2020 MacBook Air price in India starts at Rs 92,990. Prices of all the SKUs in India have not been revealed yet, but should be listed on the Apple India website in the days to come. Buying the new MacBook Air will also get users a one-year subscription of Apple TV Plus.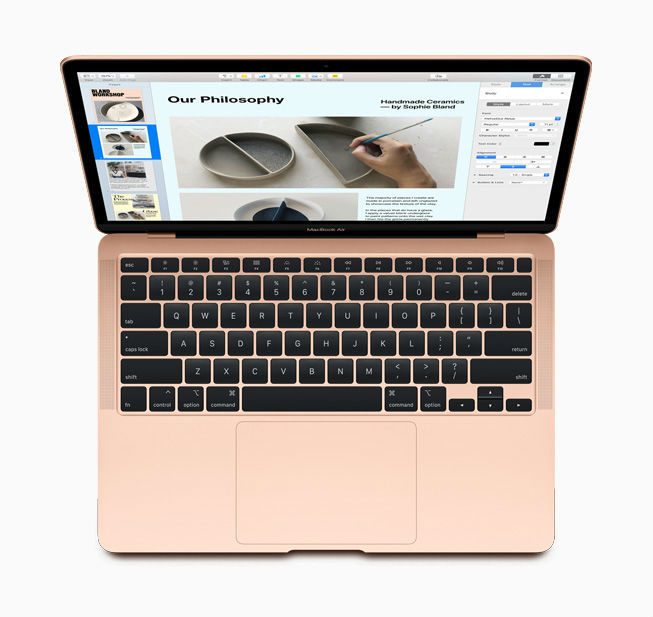 MacBook Air 2020 model specifications
The new MacBook Air retains the same design that as the 2018 model, and is accompanied by the 13.3-inch Retina display with 16:10 aspect ratio and True Tone colour adjustment. With Thunderbolt 3 support, the new MacBook Air can support up to 6K resolution external displays, which is a small but important upgrade.
The new MacBook Air touts 10th generation Intel Core Ice Lake processors. It also gets the updated, faster LPDDR4X memory standard with up to 8GB RAM onboard. Importantly, it offers 256GB SSD as the base storage variant, which doubles the base storage up from 128GB in the previous Air. The other big highlight is the introduction of the new Magic keyboard on the MacBook Air, which brings in the new scissor key switch mechanism that was introduced by the 16-inch MacBook Pro at the end of last year. The presence of 10th generation processors has also upgraded the integrated graphics chip to Intel Iris Plus, which would also offer better performance than its predecessor.
Apple has also updated the Mac Mini in India, which now comes with twice the storage than its predecessor. The new Mac Mini gets the options for quad-core, 3.6GHz Core i3 or hexa-core, 3GHz Core i5 processors, along with 8GB DDR4 RAM and storage choices between 256GB and 512GB SSD, which are priced at Rs 74,900 and Rs 1,05,900 respectively.