"The new Apple Music app will reportedly retain the ability to sync songs with iPhones and iPods, and the TV app will separate users' library from online content"
Apple is scheduled to announce next major updates to macOS, iOS, watchOS and tvOS at the WWDC developers conference on June 3rd. Recently, a few screenshots of the upcoming iOS 13 update surfaced online, showcasing the much-anticipated dark mode and revamped Reminders app. Continuing the leaks, now a couple of screenshots of the upcoming new Music and TV apps for macOS leaked, courtesy of 9to5Mac. These give us a glimpse of the refreshed design ahead of the official announcement.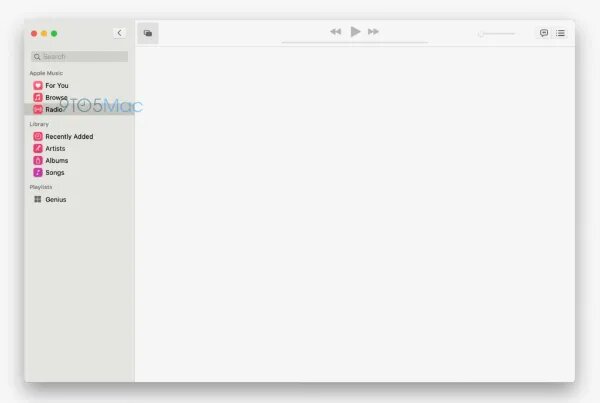 Furthermore, as reported earlier the new Music app is based on iTunes. Both the TV and Music apps seem to pack a similar design. The grey sidebar lists the sections of content and the large right side space is for the actual content. These photos suggest the sidebar icons might finally turn colourful, finally a shift from monochrome design. Obviously, the Music app on macOS 10.15 would retain the ability to sync the user's iPhones and iPods. These devices should be listed in the sidebar. The search bar is now placed inside the sidebar, where Apple music and user's local Music library are integrated.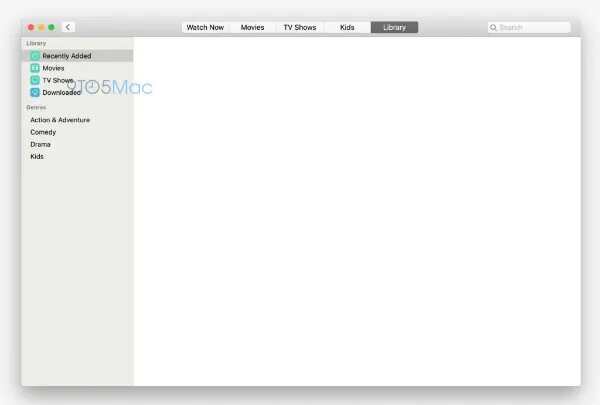 As for the new TV app on macOS 10.15, it includes sections for Watch Now", "Movies", "TV Shows", "Kids", and "Library." This means Apple is separating the user's library from online content, probably prepping for its streaming service integration. Unfortunately, that's all we know so far, but with the official announcement in less than a week, we should know more details then.
Separately, the leaked iOS 13 screenshots reveal the much-awaited Dark Mode feature. Users will be able to enable this mode in the Settings or with an option in the Control Center. The only noticeable change will be the Dock, which will adopt a vibrant dark background instead of the light one. The company is also expected to pre-load the iOS 13 with new wallpapers for the Dark Mode. Notably, when using apps such as Music in Dark Mode, you will see a true black background. The new mode is also expected to conserve some battery life as the OLED screen of the iPhones won't have to use power to light up the black pixels.