"Huawei will be the second OEM to use the extremely curved display on its flagship after Vivo"
Mate 30 Pro
will be the next high-profile launch coming after Apple's iPhone 11 launch this week. And surprisingly, there have been very few live images of the device till now. However, one Mate 30 Pro unit which looks like a prototype encased in a solid shell has been spotted in the wild yesterday. This happens after we witnessed detailed CAD
renders
of the flagship Mate 30 Pro from
Pricebaba
just some time back giving us a very close look at all the angles of the phone. The Mate 30 Pro is expected to get a huge upgrade in the camera department, according to previous
leaks
.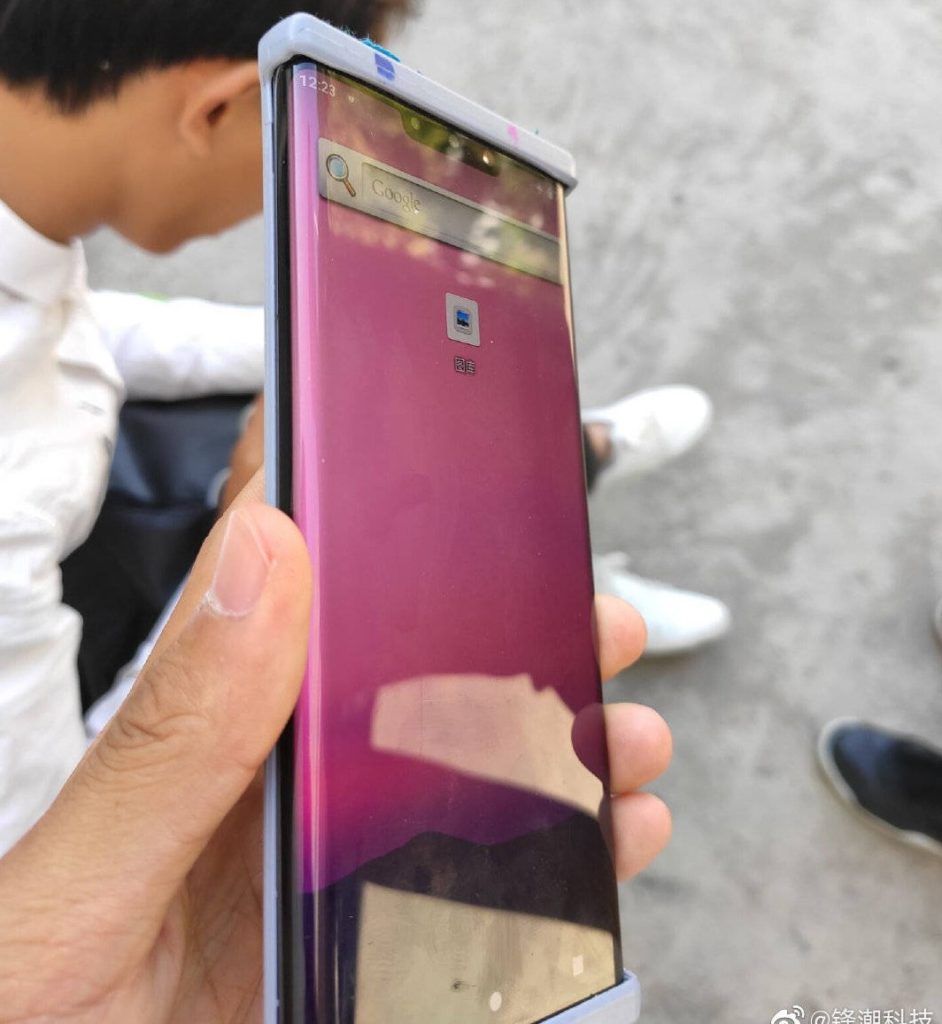 Coming to the leaked device, what's clearly visible of it is the beautiful curved edge and one can easily deduce that it is the
Waterfall Screen
touted by users because it has very steep curves. Vivo recently teased its
NEX 3
handset a lot and it also features the same kind of display and hence we can identify the same screen here. The big notch is also quite visible here it looks like it has triple cameras upfront. Huawei stuck to the notch last year as well as it opted to use IR face scanning on its flagship phone. What's weird is the primitive Google Search widget. That's about all the details we can see.
Now, the real device also fits in well with the CAD renders that were posted just last week, especially the big notch. Hence, we don't question the legitimacy of the leak. The Mate 30 Pro will be equipped with the Kirin 990 SoC that was unveiled at IFA 2019. It has also recently been
declared
by official sources that the Mate 30 series won't come with Google services and apps pre-installed, which could be a big deal for many. The launch of the Mate 30 Pro is on September 19th.