[Update: Jan 15th] Congratulations to winners of the #MediaTekBrings5G Contest. Stay tuned for more such exciting giveaways.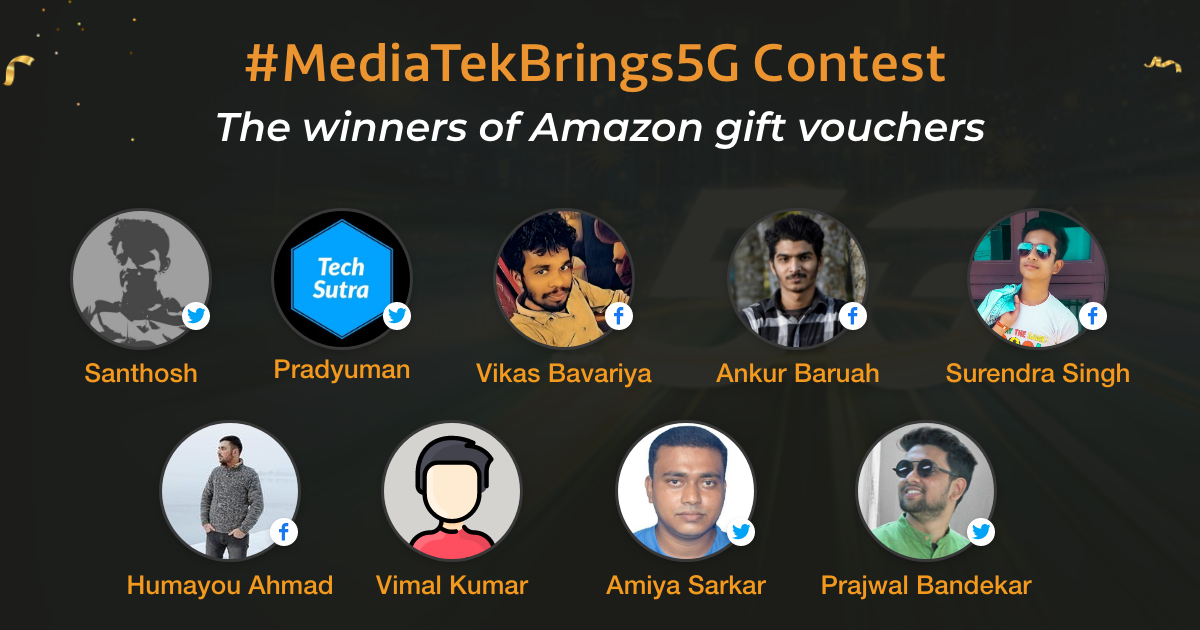 MediaTek has become a household name with its vast range of chipsets that power not just phones, but also gadgets like laptops, TVs, smart speakers, and more. And the brand is constantly pushing the envelope further. It has been launching chipsets with next-gen 5G connectivity for a while now, and has recently brought them to the Indian market too.
It's only a matter of time before the phones powered by these SoCs go on sale in the country. But to highlight what the flagship offering with 5G support from MediaTek brings to the table, we've partnered with the chipmaker to announce the #MediaTekBrings5G contest. Just answer 4 simple questions and you can get a chance to win Amazon vouchers worth ₹5,000!
PS: To get hints for these questions, visit the MediaTek Hub.
Prize details
Amazon voucher worth Rs 5,000: 1 winner
Amazon voucher worth Rs 3,000: 3 winners
Amazon voucher worth Rs 1,000: 5 winners
Terms and conditions
The contest begins on December 25th, and will end on January 8th, 2021, at 11:59 PM.
Only Indian nationals are eligible to participate in the contest.
Participants need to answer all four questions correctly and enter their email IDs to be eligible to win.
Winners will be announced on January 15th, 2021.
Winners will be notified by email and will be disqualified if they don't acknowledge our communication within 48 hours. In such a case, the prize(s) will be given to the next set of eligible winner(s).
91mobiles reserves the right to choose winners upon its discretion.