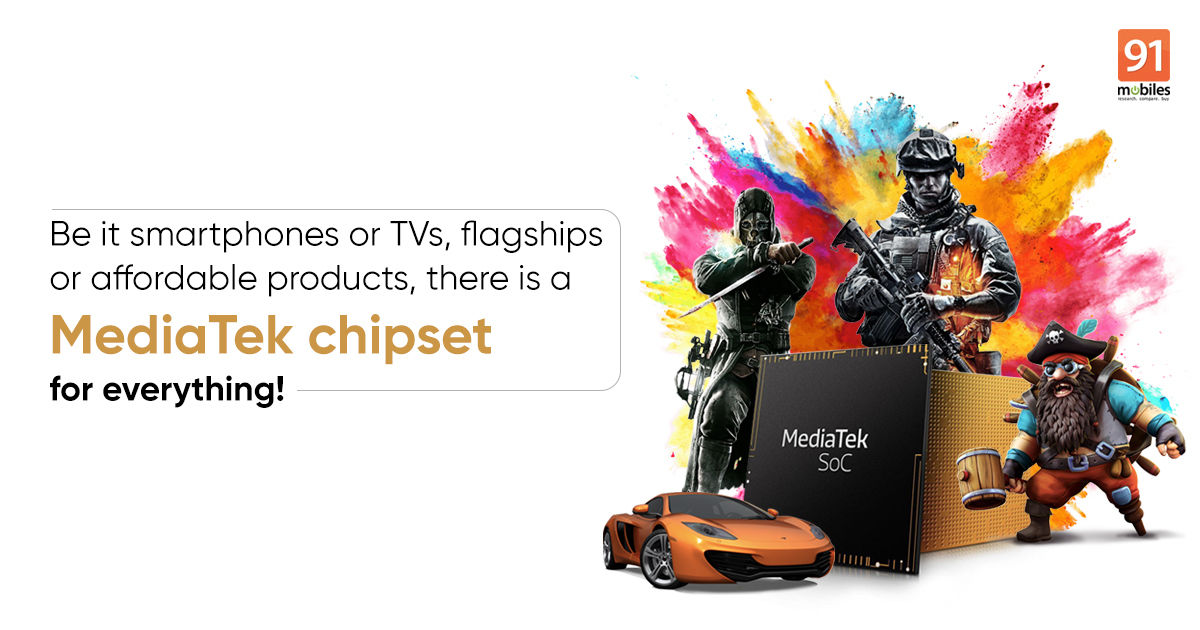 Yes, MediaTek makes great SoCs, but one look at the larger picture and you realise that the company is making a far bigger contribution to the smartphone industry than just providing it with chipsets. With its high-end chipsets, the company is allowing manufacturers to bring premium features across various categories. These SoCs are essentially allowing premium features to trickle down to mid-range devices, and those from mid-range ones trickle down to affordable ones. This being MediaTek's biggest strength, its SoCs in the last few years have meant great news for manufacturers trying to offer excellent hardware at competitive prices.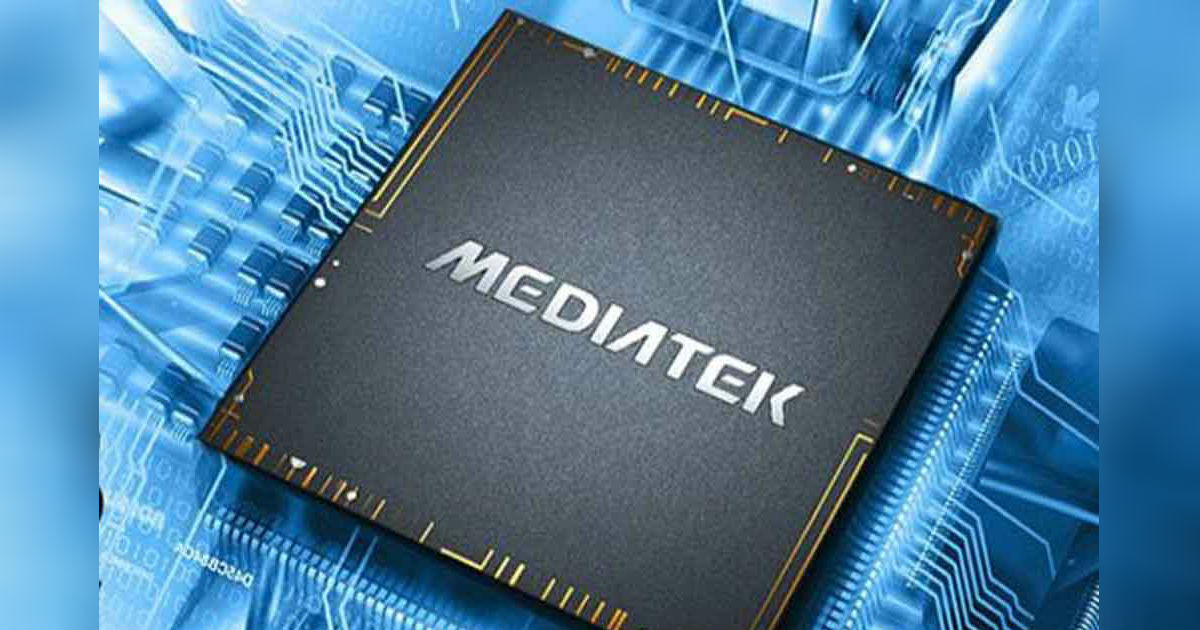 And it's not just stopping at that, MediaTek is innovating on a regular basis, demonstrating to the industry what its high-end SoCs are capable of. Take the MediaTek Dimensity series for instance. These 5G-capable SoCs are ensuring that the latest technologies the company has on offer can reach smartphones uninterrupted, unhindered, and unabridged. The MediaTek Dimensity 1000+, 720, and 820 are examples of this, with their brawny specifications that are coupled with efficient designs aimed at delivering the best hardware experience in your smartphones.
MediaTek Helio G Series With MediaTek HyperEngine Game Technology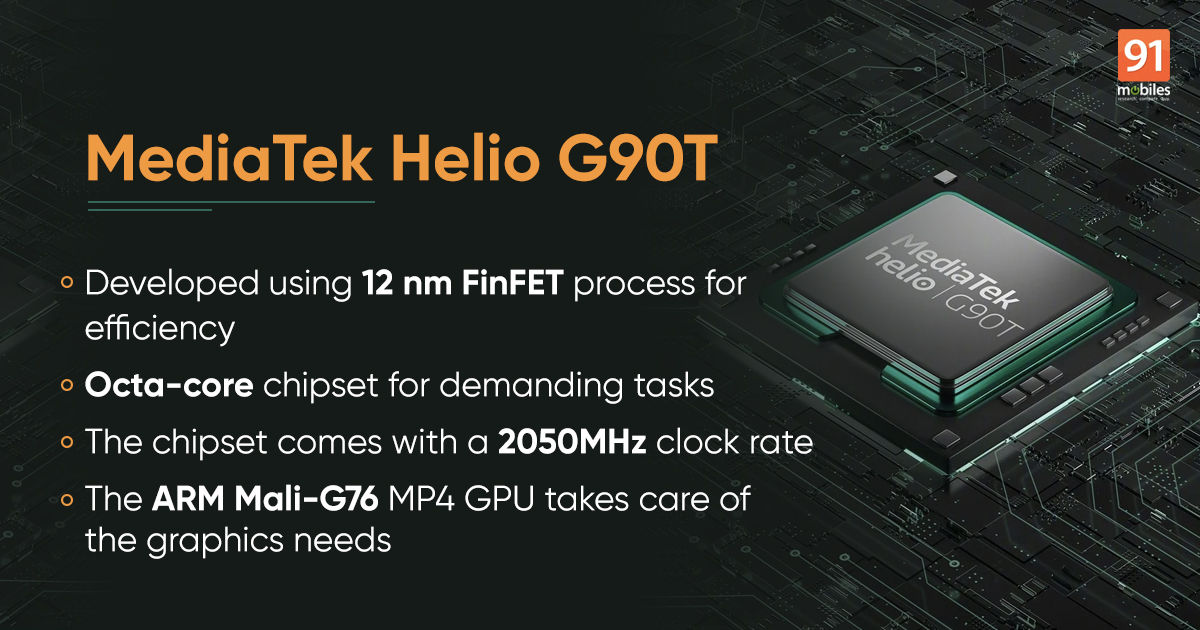 The MediaTek Helio G Series has allowed manufacturers to equip smartphones across all categories with top-notch hardware capable of handling games. It's a series of chipsets aimed at boosting the mobile gaming experience by offering vivid visuals, rapid sensing touchscreens ultra-fast connectivity. And MediaTek Helio G Series shines not just in the gaming department, as these SoCs also enable premium features for cameras, multimedia, and AI.

What should excite gamers about phones with the MediaTek Helio G series chipsets is their adoption of the MediaTek HyperEngine Game Technology. This feature works in the background to provide smoother gameplay with lower latency and also facilitates intelligent management of CPU, GPU, and memory for efficient battery consumption. Furthermore, the MediaTek HyperEngine Game Technology aids online gaming with its swift connectivity shifts that don't affect gameplay one bit when switching from Wi-Fi to data.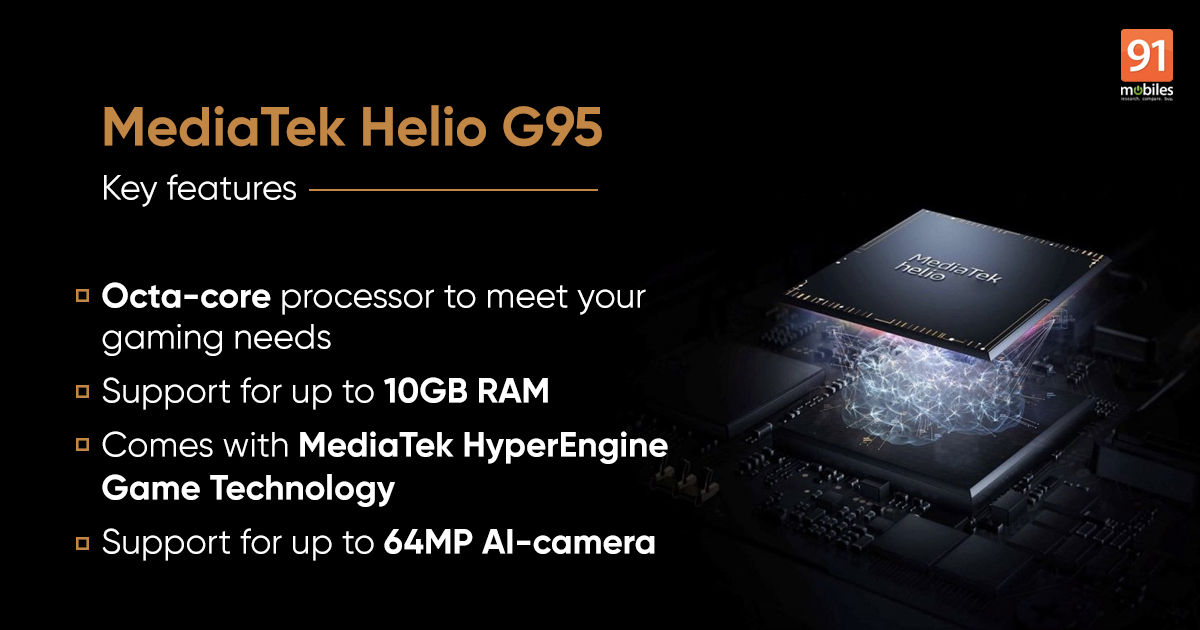 Let's consider the MediaTek Helio G90T and G95 chipsets. These have been making waves ever since they have been announced. Looking at the MediaTek Helio G90T, it's quite evident that it has been built with the well-realised aim of providing smartphones like the Realme 6 with high-end gaming prowess.
As for the capabilities of the MediaTek Helio G95, we've already seen this chipset making its way into phones like the Narzo 20 Pro and the Realme 7. Among its eight cores are two ARM Cortex-A76 cores and six Cortex-A55 cores that grant it extensive power for handling heavy tasks as well as gaming. And then there's the Mali-G76 MC4 GPU, which provides super-fast GPU performance. This, coupled with the highly impressive MediaTek HyperEngine Game Technology, allows the MediaTek Helio G95 chipset to bring premium features to your smartphones.
MediaTek Dimensity Series

Last year, the company introduced its MediaTek Dimensity line of chipsets, which consists of powerful SoCs that are equipped with 5G support. The lineup includes the MediaTek Dimensity 1000+ platform, Dimensity 820 and the MediaTek Dimensity 720, among others.

The MediaTek Dimensity 820 platform allows manufacturers to provide highly competitive 5G smartphones to their customers. Equipped with a power-efficient 5G modem design, it ships with MediaTek HyperEngine 2.0, which adds plenty of new features to the already feature-rich gaming platform.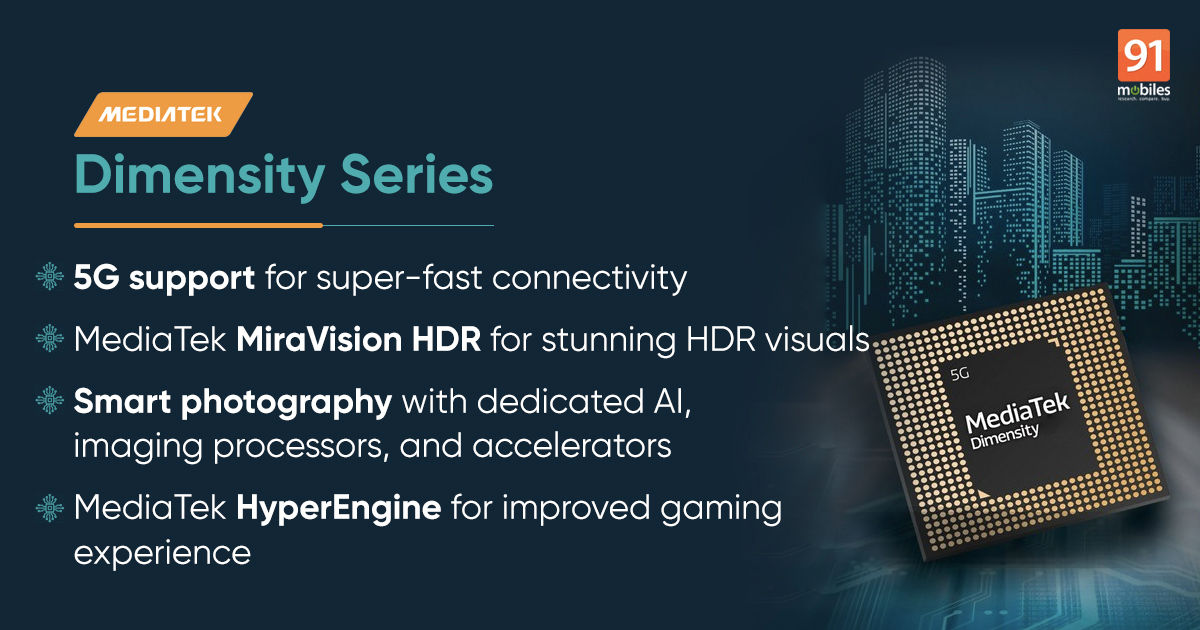 The MediaTek Dimensity 720 comes with a fully integrated 5G modem. This 7nm SoC combines the benefits of powerful ARM Cortex-A76 'Big' cores operating at up to 2GHz and a powerful ARM Mali G57-class GPU, to deliver best-in-class power-efficiency and the ultra-fast performance needed to handle the heaviest of tasks and the most demanding of games. It's also rated for 90Hz displays in keeping with the times.
On top of this lineup is the MediaTek Dimensity 1000+ SoC, which has been adopted by the Redmi K30 Ultra. Everything this chip does is impressive. It supports a maximum of 144Hz refresh rate on displays, while the MediaTek MiraEngine technology it features enhances SDR video and converts it to HDR10+. This 7nm chip incorporates four Cortex-A77 cores and four Cortex-A55 cores, apart from the highly advanced Mali G77 MP9 GPU. Moreover, the company's 5G UltraSave feature reduces the power usage of the modem, thus keeping the battery life of your phones under control.
Beyond smartphones
The name MediaTek may be synonymous with smartphone chipsets, but the brand has branched out into several industries over the years. Take the IoT space for instance, where platforms like the MediaTek i350 chipset, with its Edge AI capabilities, are powering devices with facial, object, gesture, motion recognition, LPR, voice activation, and speed recognition. The company hasn't stopped short of entering the automotive industry as well. Its powerful Autus platform powers not just telematics solutions, but also infotainment and Vision Advanced Driver Systems (V-ADAS).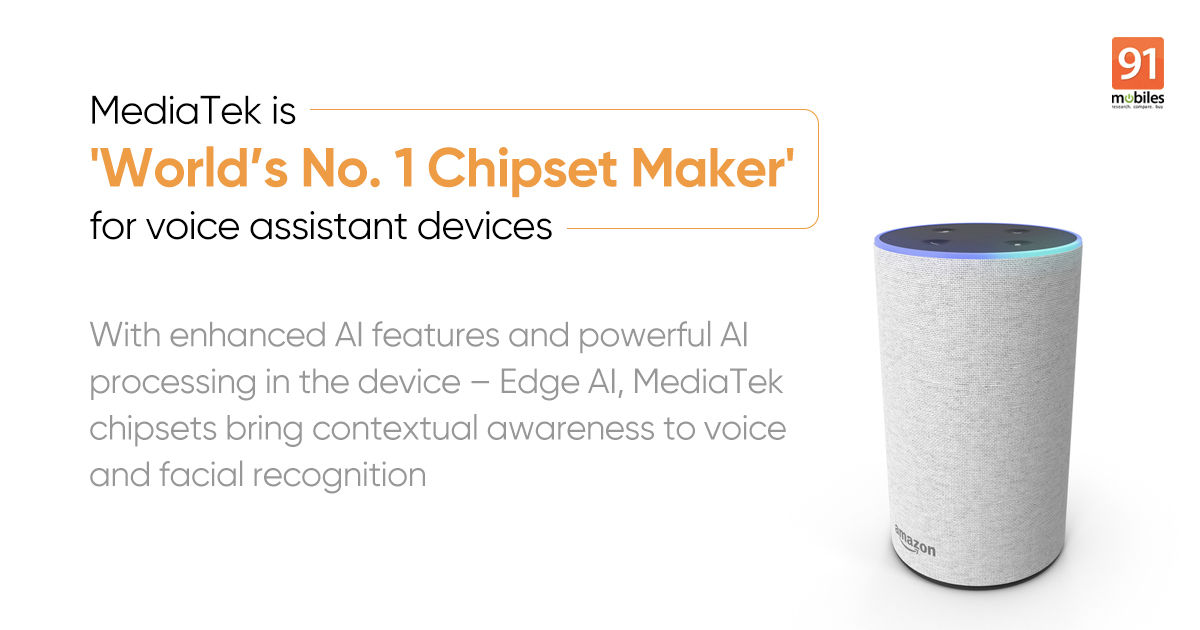 Voice Assistant Devices
Another area where the company is excelling is in the field of smart speakers powered by digital assistants like Amazon's Alexa and Google's Assistant. With options like the MediaTek MT8516, the company has become the market leader in terms of chipsets that power voice assistant devices. MediaTek has just announced a partnership with Flipkart that will have the MediaTek MT8516 powering the e-commerce company's new range of MarQ Smart Home Speakers. These 6W speakers promise excellent sound and a great music experience, while enabling users to control connected devices in their houses. The chipset supports two far-field microphones, which allows the speakers to listen better and process voice commands easily, no matter what corner of the house you're in.

Smart Televisions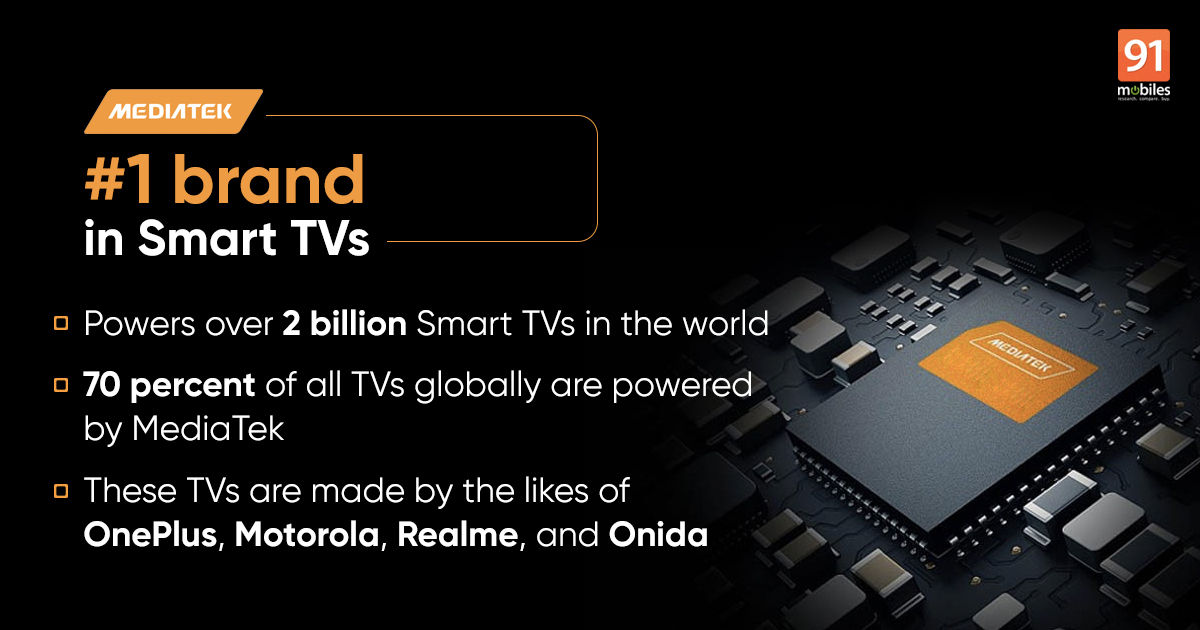 And when it comes to smart TVs, MediaTek excels in this department as well. In fact, more than 70 percent of all TVs globally are powered by MediaTek SoCs. This makes for over 2 billion TVs, by the way. Smart TVs made by brands like OnePlus, Motorola, Realme and Onida are all powered by the latest range of MediaTek chipsets. They can moreover, also be found inside Android-based set-top boxes aimed at providing the best online streaming experience to their users.

The MediaTek influence is hence not just felt in the smartphone world, but also in other major industries. So even as the company continues to bring premium smartphone features to everyone, it is also doing the same in the fields of IoT, smart TVs, smart speakers, automobiles, and others.