Highlights
MediaTek Helio G70 and G80 were launched earlier this year
These gaming processors power the Realme C3, Narzo 10 and Narzo 10A in India
In recent years, brands like Realme and Xiaomi have redefined the budget smartphone segment in India. These companies have proven that affordable phones can not only be competitive, but compelling as well. Compelling to consumers who previously felt that affordable phones are not good enough for gaming or photography. Realme, in particular, has launched a number of disruptive smartphones since its debut in 2018. While the brand has left a mark in almost every price range barring the super premium segment, none has been more impacted than the sub-Rs 10,000 category.
Phones like the Realme C3 and the newly-launched Narzo 10 and Narzo 10A have changed how people perceive budget phones, especially when it comes to use cases like gaming on the go. Mobile gaming has become extremely popular, thanks to games like PUBG and Fortnite, and thankfully, it is now possible to find powerful gaming smartphones without paying a lot of money. And one company that has helped change this perception is MediaTek. In fact, the phones mentioned above use the new MediaTek Helio G70 and G80 chipsets.

Related read: 5 things that make Realme's Narzo 10 a great buy
MediaTek is bringing mobile gaming to the masses
Realme has relied on MediaTek processors since its debut two years ago. The company's first phone, the Realme 1, was launched with the MediaTek Helio P60 processor, which helped the brand offer a powerful smartphone at a budget price point. But it is with the MediaTek G-series of chipsets that Realme was able to launch gaming-centric phones in the sub-Rs 10,000 segment. Earlier this year, MediaTek launched the G70 and G80 processors, following which Realme announced the Realme C3, Narzo 10A and Narzo 10 in India.
MediaTek's G series processors are designed to offer an incredible gaming experience. This is done through various unique features such as improving the phone's network connectivity, improving touch response and enhancing visuals. All of these little tweaks and adjustments are part of MediaTek's HyperEngine game technology and aim to deliver an immersive gaming experience.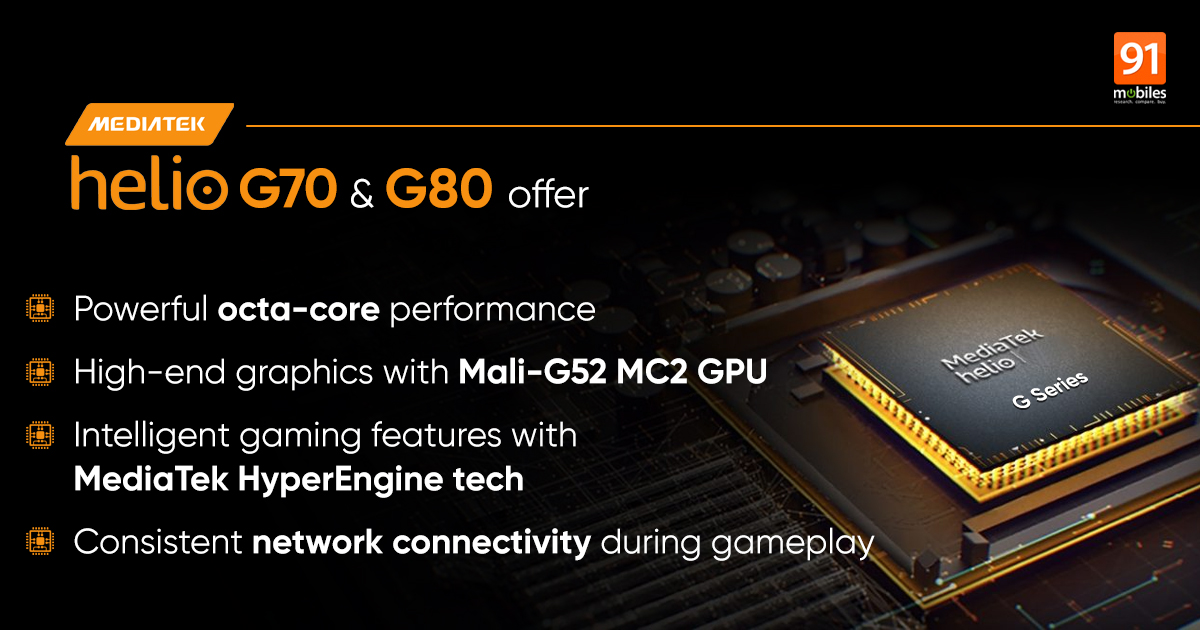 The MediaTek Helio G70 is an octa-core processor that comprises two Cortex-A75 CPUs operating up to 2GHz and six Cortex-A55 CPUs in a cluster operating at 1.7GHz for power efficiency. The chipset is also paired with a high-performance Arm Mali-G52 GPU. Meanwhile, the MediaTek Helio G80 is a step above the G70. While it gets mostly the same specifications as the G70, the G80 offers slightly faster CPU and GPU clock speeds. While the Narzo 10 is not a sub-Rs 10,000 phone, it comes close. It is the first phone in India to come with the MediaTek Helio G80 chipset, and is available at a pretty affordable price of Rs 11,999.
What makes these gaming chipsets so attractive to brands like Realme is that they are powerful yet affordable. They allow Realme and other brands to launch low-cost gaming phones in price-sensitive markets like India. These processors enable consumers to play graphic-intensive games like PUBG, Call of Duty Mobile and Asphalt 9 with high graphics settings on phones that cost less than Rs 10,000, like the Realme C3 and Narzo 10A. This means you no longer have to spend a premium to get a good gaming phone.
MediaTek's HyperEngine technology drives gaming experience
A gaming processor is capable if it can deliver high-end graphics without taking a toll on the phone's battery life and performance. Graphically-challenging games like PUBG can heat up even premium phones on maxed out graphics. This is where MediaTek's HyperEngine game technology comes into play.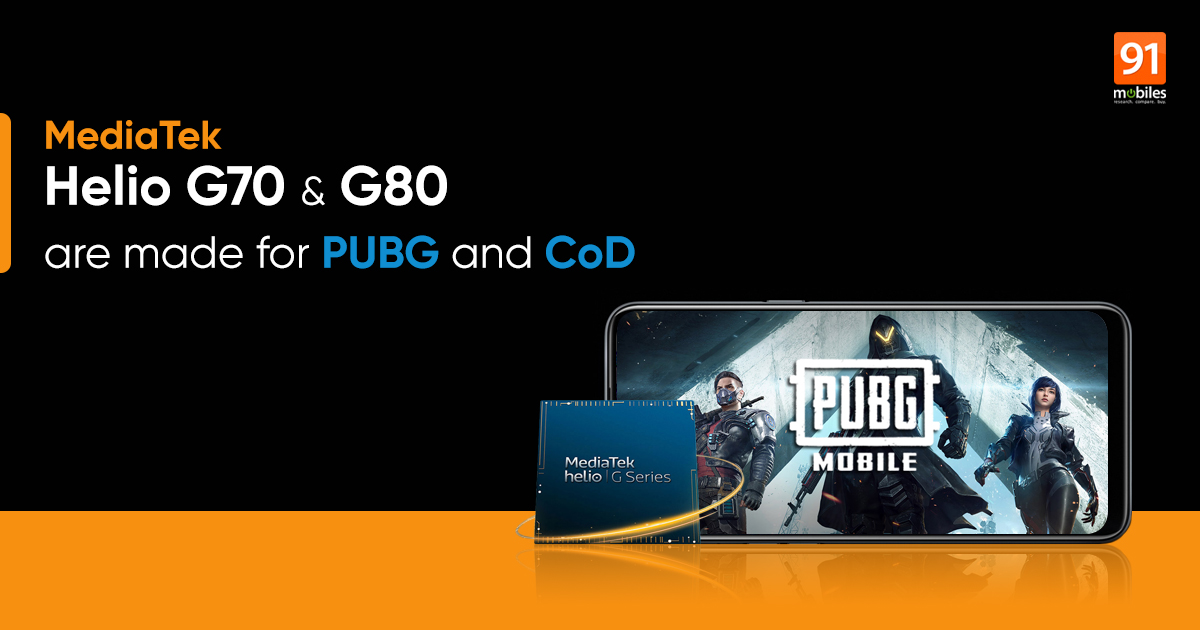 The MediaTek HyperEngine technology uses AI to consistently deliver a smooth gameplay experience while managing the phone's resources. By intelligently managing the CPU, GPU and memory, the chipset can make sure the phone delivers a lag-free gameplay experience. The HyperEngine technology also improves the efficiency of the phone by reducing heat and improving battery life. The feature also improves network connectivity by intelligently predicting Wi-Fi and LTE concurrency triggers, thereby leading to lower latency during gameplay.
MediaTek HyperEngine technology is what makes MediaTek's G series chipsets stand out from the crowd. By offering intelligent gaming-related solutions on the MediaTek Helio G70 and G80 processors, the chip maker is promising a reliable gaming experience on budget smartphones, something that consumers would have otherwise been sceptical about a few years ago. The Realme C3, Narzo 10A and Narzo 10 are set to pave the way for more MediaTek powered budget gaming phones in the coming months. MediaTek wants to blur the lines between budget gaming phones and flagship gaming phones, and the MediaTek Helio G70 and G80 chipsets look to do just that.