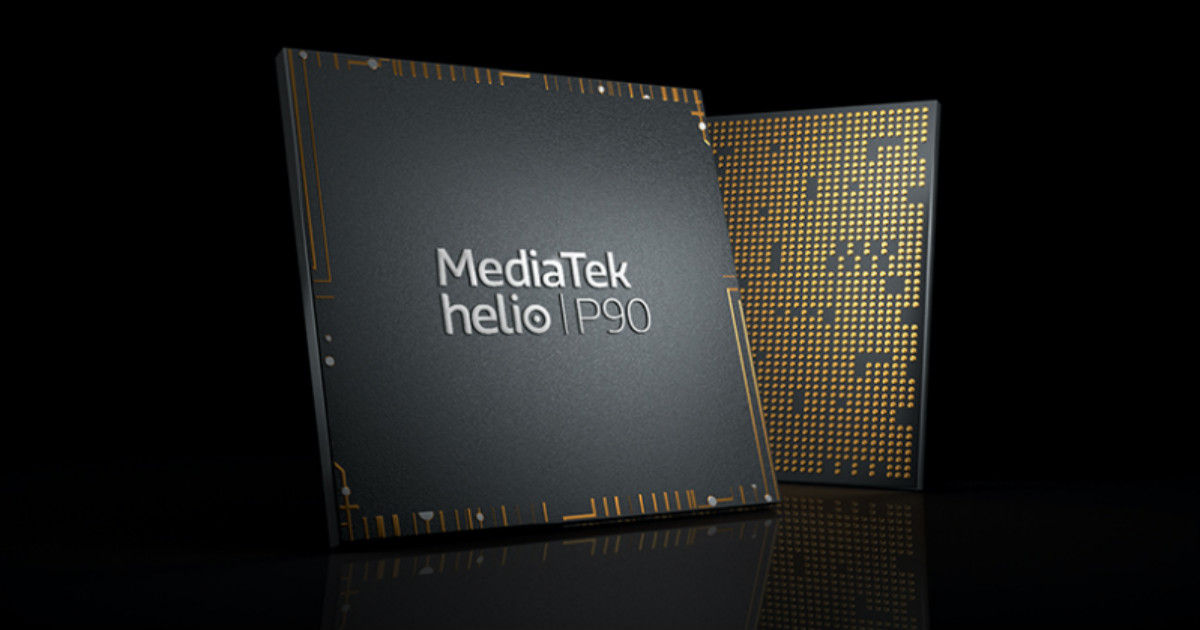 "The MediaTek Helio P90 is claimed to offer 15 percent boost over the Helio P60, along with the Fusion AI architecture, support for 21:9 displays, and more"
MediaTek has announced the Helio P90 SoC for the next generation of mid-range smartphones. The new octa-core chipset from the Taiwanese manufacturer replaces its older Helio P60 processor, claiming core performance increase of around 15 percent over the predecessor. While that is the sort of performance increase that you would expect to see in a smartphone, what makes a bigger difference is MediaTek's claimed Fusion AI architecture, which acts like a co-processor for Artificial Intelligence-related tasks on smartphones to deliver better performance for AI features in mid-range devices.
If the claim holds true, smartphones powered by the Helio P90 SoC will be able to execute better AI-based tasks such as predictive scene recommendation and object recognition in cameras. MediaTek is taking cues from flagship smartphones for this, including advanced features such as intelligent noise reduction and light balancing in low-light scenes into the Helio P90 SoC. It has also been enabled for facial recognition, to aid mid-range smartphones perform better in face unlock-like features.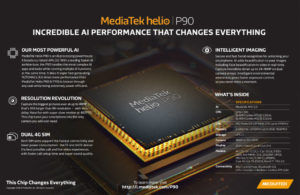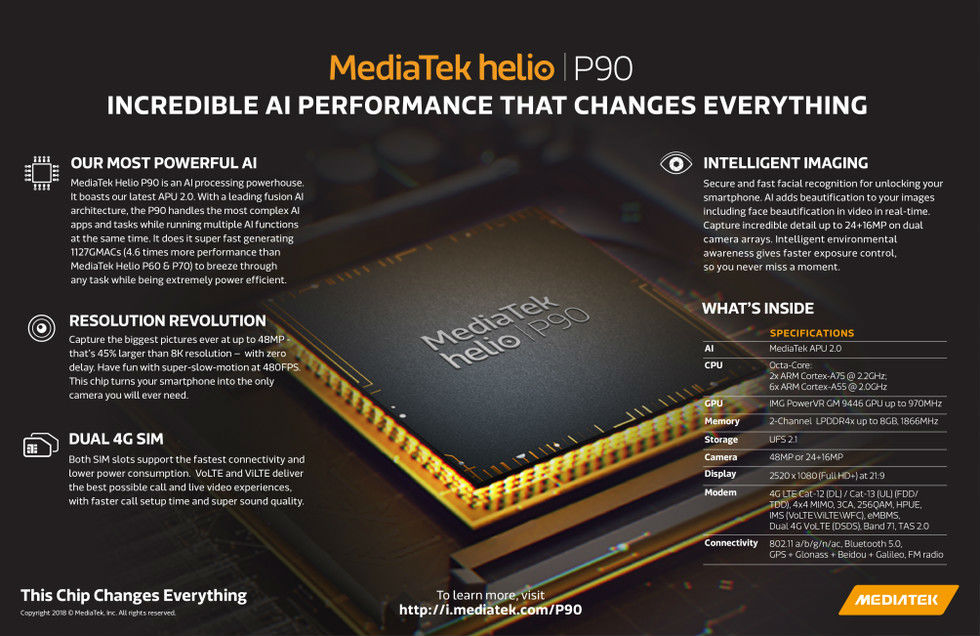 Among other elements of the MediaTek Helio P90 are its two-cluster, eight-core setup, comprising two Cortex-A75 cores with clock speeds up to 2.2GHz and six Cortex-A55 cores with clock speeds up to 2GHz. Graphics duties are handled by PowerVR GM9446 GPU, sourced from once-Apple licensee Imagination Technologies. It can support up to 8GB of LPDDR4X memory, as well as UFS 2.1 standard secure storage. MediaTek has further stated that it can support imaging sensors of up to 48-megapixel or dual-camera arrangements split into 24-megapixel and 16-megapixel, as well as videography of up to 480fps. There is no 5G support, as you'd expect, but standard dual-LTE support is present.
The Helio P90 is expected to feature in smartphones under Rs 30,000, but certainly not beyond given the limitations to performance, imaging, and connectivity. On an overall note, it may not be as swanky or headline-grabbing as some of Qualcomm's latest chipsets, but from initial look, certainly appears to be a pretty decent package to mid-range smartphones. The Helio P90 is built on the 12nm process, which will somewhat lower its efficiency of performance, but given the cost-effectiveness of the platform, that may not be a major deterrent for OEMs.