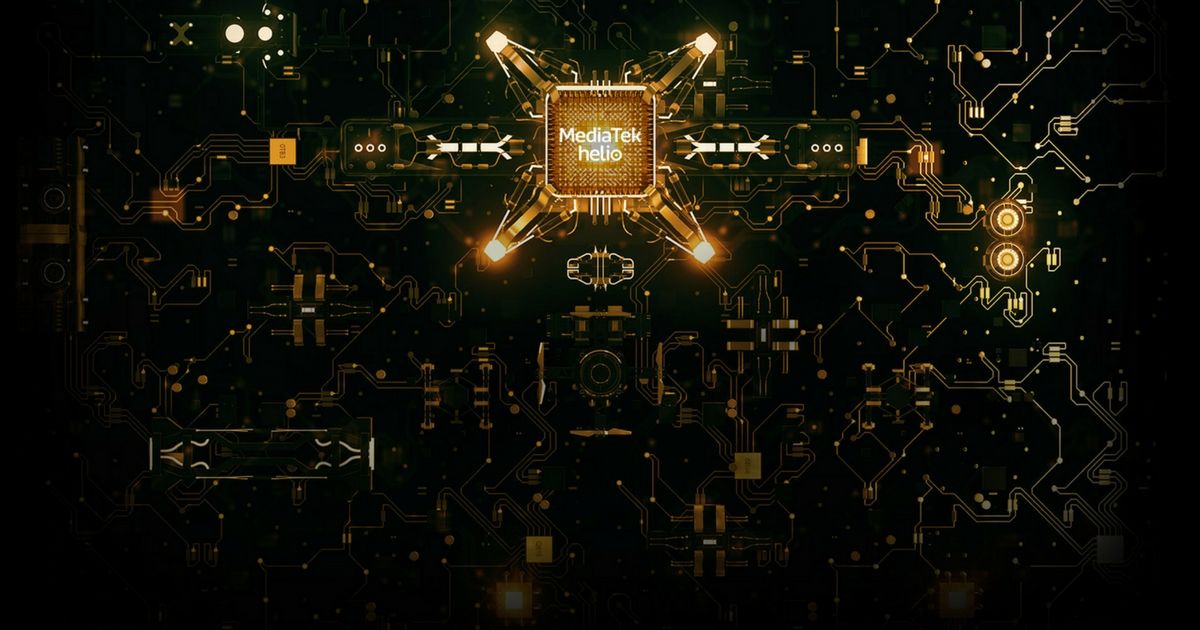 Did you know that MediaTek is the second-largest SoC provider for smartphones, and the leading chipset brand for smart TVs and feature phones? For any device, its processor is its heart, and among the most crucial aspects that ensure smooth user experience and harness other capabilities. MediaTek now wants to go to the next level with its new range of chipsets aiming to bring flagship features to the affordable segment, a segment that garners the most sales in India. The company recently showcased its latest SoCs along with a 6-in-1 Biosensor module. On the sidelines of the event, we managed to chat with T L Lee, General Manager, Wireless Communication and Kuldeep Malik, Country Head, India.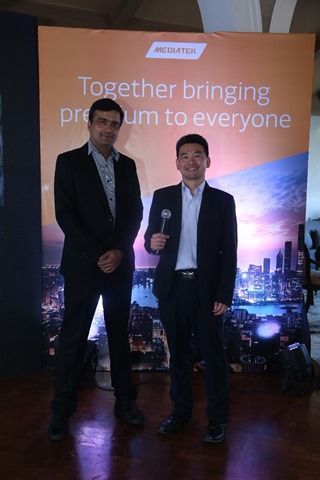 Google's Android Go (Oreo edition) has been doing the rounds lately, so we started the discussion by asking about MediaTek's plans for the same. Lee said that the company was the first chipset maker to introduce support for the lightweight OS. While he and Malik couldn't share the brands MediaTek has partnered with for coming up with Oreo Go powered devices, they hinted that they are working with many homegrown companies. They added further that the smartphones are currently in testing phase, and we can expect to see at least one entry-level offering soon.
Lee also said "we are working closely with Reliance Jio for an Android Go smartphone". Sadly, both Lee and Malik refused to share anything else on the purported Android Go-based JioPhone. Lee did add that the company has quite a few chipsets that support Android Go: MTK6739 and MTK6737, along with the MTK6580 which only supports 3G.
When asked about the defining trends in the world of smartphones this year, Lee replied that "while more and more devices will continue with dual cameras and 18:9 displays, for MediaTek, the biggest trends in 2018 would be artificial intelligence and reliable connectivity." On the second point, he also highlighted the fact that its latest chipsets, MTK6739 and Helio P23 support dual-VoLTE capabilities – which is an industry-first.
When asked about how the Taiwanese company envisions AI in smartphones and where it sees itself in that ecosystem, Lee neatly categorised artificial intelligence and machine learning in three segments: personalisation, camera optimisations, and user recognition. He posits "next-gen devices will become smarter and learn from user's behaviour to become better. For imaging, AI will be able to detect the focus points, adjust auto-exposure and white balance, among other things, allowing users to click the scene in the optimum settings. The third point refers to both the authentication mechanism such as face unlock, as well as voice recognition."
"Mediatek's goal is bring face recognition to all its SoCs," he added. "Camera optimisations on the other hand, require more computing power, and hence will be available in the Helio P series." When asked about dedicated processing unit in its SoCs for these capabilities, both Malik and Lee stated that the company is working on the same. Dubbed APU (AI processing unit), it'll be coming very soon with the Helio P series.
Considering the fact that even Qualcomm is now coming to the entry-level segment, we asked how MediaTek differentiates itself. Lee said that "we welcome competition, and what we care most for is the best solution for our consumers (smartphone vendors as well as phone buyers) by ensuring a good user experience". "No need to do everything, but doing the right thing" is the ideology being followed by the company. Elaborating on the same, he said that there were a lot of discussions a couple of years back, on whether MediaTek should move to feature phones or towards smartphones. "We made a choice: to ensure that users can get smartphones that allow for better experience for getting information or consuming entertainment."
Mr Lee also gave India-specific example of users looking for gaming on the go. Citing its latest chipset in the Helio P series, he highlighted its powerful performance, which is efficient on the battery as well. He also said that MediaTek has also worked on alleviating the heating issues, one of the biggest concerns shared by Indian users.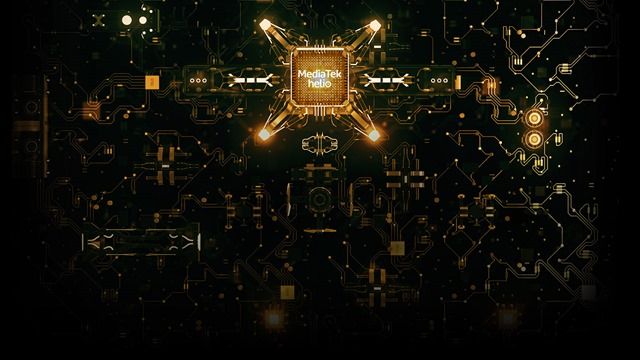 We also asked what has changed for the chip company, as it's now working with both Indian brands and international ones like Samsung and Sony. Mr Malik shares an interesting insight for the same: "people used to consider MediaTek chipsets being only used by Indian brands because they were at the forefront in 2016, but even then, many other companies were utilising its solutions." "We're working with everyone. Every Android smartphone maker has worked with MediaTek in some capacity." he added further.
What about a Xiaomi smartphone with Mediatek's chipset? While the Ericsson suit has been settled, the new number one smartphone brand in India hasn't launched any MTK-powered devices in the country, even though it's launching them in its home country. Kuldeep said that "we can't say for sure, but maybe there'll be some news in the coming time."
Talking about 5G, Lee stated that "MediaTek's been working on it for a long time. It's even working with ecosystem partners and telecom operators for field trials." However, he suggests that commercially, the rollout would be in 2020, and MediaTek will launch its solutions at that time itself.
Earlier in January, a fatal chipset design flaw came to the light. Referred to as Spectre and Meltdown attack, it mostly affects Intel chipsets, but some ARM processors also face the issue. Lee played down the issue and said that "a software patch has already been provided for the affected MediaTek chips".
Finishing the discussion, we confirmed if MediaTek would be bringing its high-end chipset in the Helio X series anytime soon, since the lineup hasn't seen a new addition for some time. Mr Lee stated that "the company's target this year will be in the P series. He said that we can expect a new chipset in the range in H1 this year."