"The M55S9A TV comes with features such as DTS-X Pro sound, True HDR, Self-luminous Display technology, and more"
Metz, a German TV manufacturer, has launched its first OLED smart TV in the Indian market. The company already sells a couple of TVs in the country, but has now introduced one with a 4K OLED panel and other great features. The Metz M55S9A comes with a 55-inch OLED display with 4K resolution and features such as DTS-X Pro digital audio, 3.6mm thin body, super-slim bezels, True HDR, Self-Luminous Display technology, HDMI ARC, built-in Chromecast, 16GB storage, and Android 8.0 OS on board. The Metz M55S9A price in India is Rs 99,999 and it is only available with a 55-inch panel. Interested folks will be able to purchase the smart TV via Amazon India.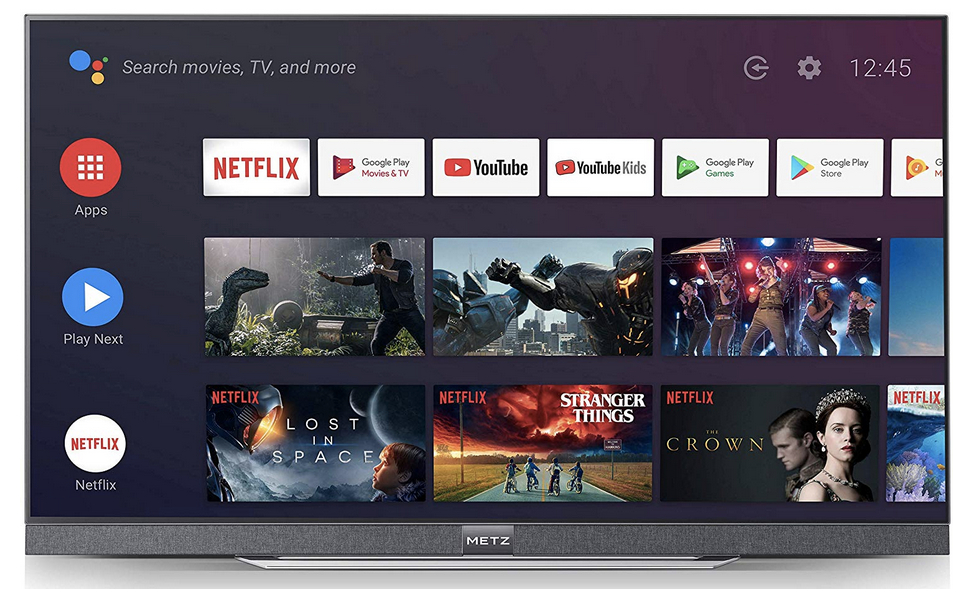 The Metz M55S9A OLED Smart TV comes with a 55-inch panel with a resolution of 3840×2160 and a Clear Motion rate of 120Hz. The display has a contrast ratio of 150000:1 and 550 cd brightness. According to Metz, the TV offers a 1ms response time from grey to grey pixel, which provides a smooth and lag-free viewing experience. The TV uses a Chameleon AI chip for video processing and offers features such as True HDR technology, Self-Luminous Display, and runs on Android 8.0 OS. Metz has promised that the TV will be updated to Android 9.0 OS in the coming months.
The TV gets pre-installed apps such as Netflix, YouTube, etc and also supports Google Assistant. Users can also download any compatible app and games from the Google Play Store. It has a front mounted speaker setup that includes 5x 4W drivers and DTS-X Pro sound. The Smart TV comes with an inbuilt storage of 16GB and connectivity options such as Wi-Fi, Bluetooth and built-in Chromecast. Other ports include 3 HMDI outputs, 3 USB outputs, 1 AV input, an Optical Digital Audio Out, 1 Component Video Input, 1 Headphone out, and 1 LAN port for direct internet connectivity.