"Michael Kors's new Access Sofie 2.0 will have three hardware buttons to incorporate heart rate monitor and GPS to support fitness with more glam."
Michael Kors has unveiled its fashion-focused smartwatch Access Sofie 2.0 with a new update to make it more appealing. The smartwatch comes with a new range of hardware to support fitness functions. However, the new Access Sofie will carry its original posh-looking exterior design, albeit with some new changes.
Speaking about the elegant style, the smartwatch comes with a 41mm case, which is made of stainless steel. The brand has made the unique-looking watch specially for women, though it would be trendy for anyone with smaller wrists. It will be available in four colour options – silver, gold, rose gold (pink) and silver with accented gold. The round dial is offered with a crystal effect on the thin bezel.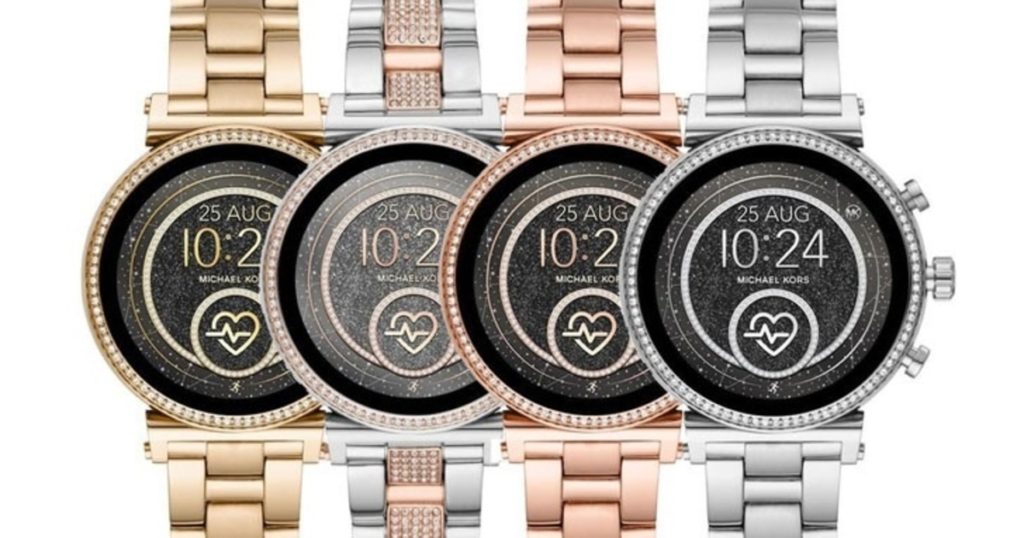 Apart from these, the new smartwatch will now have three buttons on the right edge of the dial, instead of the single hardware button, to operate the watch. The Access Sofie 2.0 brings major changes pertaining to its technical configuration. It has been integrated with GPS and a heart-rate monitor. Since the watch is swim-proof, users can track their heart rate while in the swimming pool too, they can also record their running route using the newly added GPS feature.
The Access Sofie 2.0 also gets NFC to allow using Google Pay for contactless mobile payments. The watch gets Google Assistant support to experience AI support on the go. The new watch will run on the Qualcomm Snapdragon 2100 platform with Wear OS to provide all software updates. The smartwatch is also claimed to be easily paired with iPhone. However, there is no news on the pricing of the smartwatch received yet, but the Access Sofie 2.0 will be available in Summer 2019.