Well guys Micromax has launched its another Android based phone in India. This phone is called Micromax a57 Ninja 3 and it is a dual SIM android based smart phone. It is surely a good launch from Micromax because it is a budget friendly Android based phone in the market. This phone is launched for Rs. 4,999 in India and it's a quite low price tag in Android based phones category. Micromax is really trying to get some share in the Android market of India by launching new phone in such short time. This new phone Micromax a57 Ninja 3 is a Gingerbread powered phone for Indian Android customers.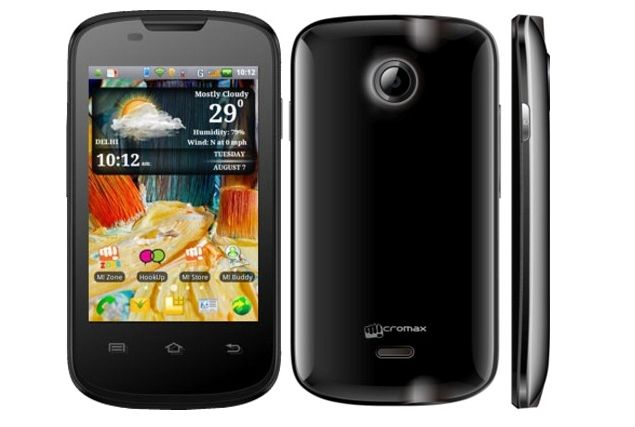 Micromax a57 is having such a low price tag of Rs. 4,999 with powerful 1GHz processor. Other specs of this phone are listed below –
Display – Micromax a57 is offering 3.5 Inch of HVGA Display.
Processor – it is running on 1GHz powerfull processor.
Camera – it is offering 3MP camera in the back.
Memory – It will be running on 256 MB RAM memory and it is expendable up to 32 GB.
Connectivity – 3G/ GPRS/ Wifi / Bluetooth connectivity options are there in this device.
So Micromax a57 is surely a powerful device for such a low price tag of Rs. 4,999 in India. Micromax is offering this phone with 2 coloured back panels with each purchase. This mobile company surely launched so many Android based phones in the Indian market. This phone can be a good choice for customers whom are seeking a low budget Android based smartphone with all the powerful features. Lets see how much response Micromax a57 gets from customers in the Indian Market.
Competitors for Micromax A57 Ninja 3
| | | |
| --- | --- | --- |
| Micromax A57 Ninja 3 | vs | Karbonn A7 Plus |
| | | |
| --- | --- | --- |
| Micromax A57 Ninja 3 | vs | Micromax A87 Ninja 4 |