"The YU YUREKA brings with it 4G, a 5.5-inch HD screen, a Snapdragon 615 SoC and 2 gigs of RAM, plus all the goodness of CyanogenMod"
The YU-Cyanogen-OnePlus saga has played out almost like a soap opera so far, with classic elements like indignation, accusations, infidelity and even a lawsuit thrown in. Maybe we're exaggerating for added theatrical effect, but it's also quite likely we're missing spicier details in the story. Anyway, taking the narrative forward, the Micromax-backed YU has taken the wraps off its very first offering in the country. The YU YUREKA is a fairly loaded device when it comes to specs, and has been priced very attractively at Rs 8,999. The device will be available in a Moonstone finish to purchase via Amazon India, its exclusive retail partner. Registrations open on December 19th at 2pm, with sales scheduled to begin in the second week of January.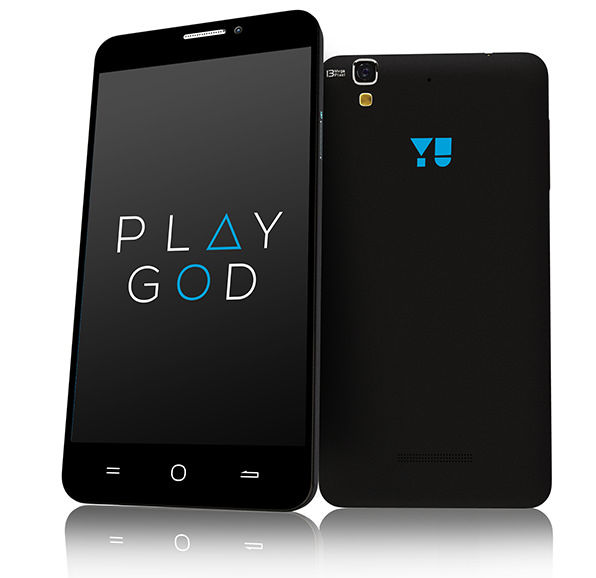 The hardware covers a 5.5-inch 720p IPS display that uses OGS tech and is protected by Gorilla Glass. The large screen hides a 64-bit octa-core Snapdragon 615 chip clocked at 1.5GHz, 2 gigs of RAM and 16GB of storage, expandable up to 32GB by microSD. The photography capabilities include a 13-megapixel autofocus camera with a Sony EXMOR CMOS sensor at the rear, and a 5MP shooter at front. The show is powered by a 2,500mAh battery, while the connectivity options cover dual-SIM support, apart from the standard stuff. Quite notably though, the new smartphone also brings in support for Indian 4G bands, making it ready for the future even if you don't have LTE in the air.
YU's partner in crime is CyanogenMod, a custom firmware built atop Android KitKat that offers tons of customisation and tweaking options – something that makes this platform highly popular among geeks, power users, and those who like the highest degree of control over their devices. Yes, we're talking about the same firmware we've experienced on the OnePlus One (review), the much-hyped smartphone that could be bought only if you had an invite, and was on Amazon's shelves for barely a few days before Micromax's complaint got it banned. The CyanogenMod features on YU's debut offering aren't exactly the same, but the software platform should still work as a pull factor for many potential buyers. The firmware version on board is Cyanogen 11S based on Android 4.4 KitKat, and users will get the Lollipop release of Cyanogen soon. In the meantime, the company will be providing monthly updates.
YU's tagline invites you to play God, and by that the brand is indicating the high level of control users can get over their smartphones. The range of tweaking options apart, YU is also saying that rooting won't void warranty, and will be providing an unlockable bootloader, kernel source and full Android build tree. Plus, they will be offering an India-specific storefront for apps and themes, along with the promise of frequent updates. Additionally, the brand will be providing free replacements and repairs at a customer's doorsteps.

When we interviewed YU's Rahul Sharma, he'd said that Cyanogen will just be a base, and the brand wants to provide an open ecosystem to people. He'd also mentioned that his company doesn't have any beef with OnePlus over the Cyanogen licensing issue, but that seems like hogwash now since Micromax went ahead and filed a case against the Chinese brand.
In any case, the new YU brand, which stands for 'youth' or 'you the user' we imagine, has successfully created a ripple in the crowded Indian market with its first product. We'll be waiting to see if that ripple turns into a wave, and whether this soap opera will have happy ending. Just between 'YU' and 'Mi', this tale could possibly have more twists than 'One' can imagine.