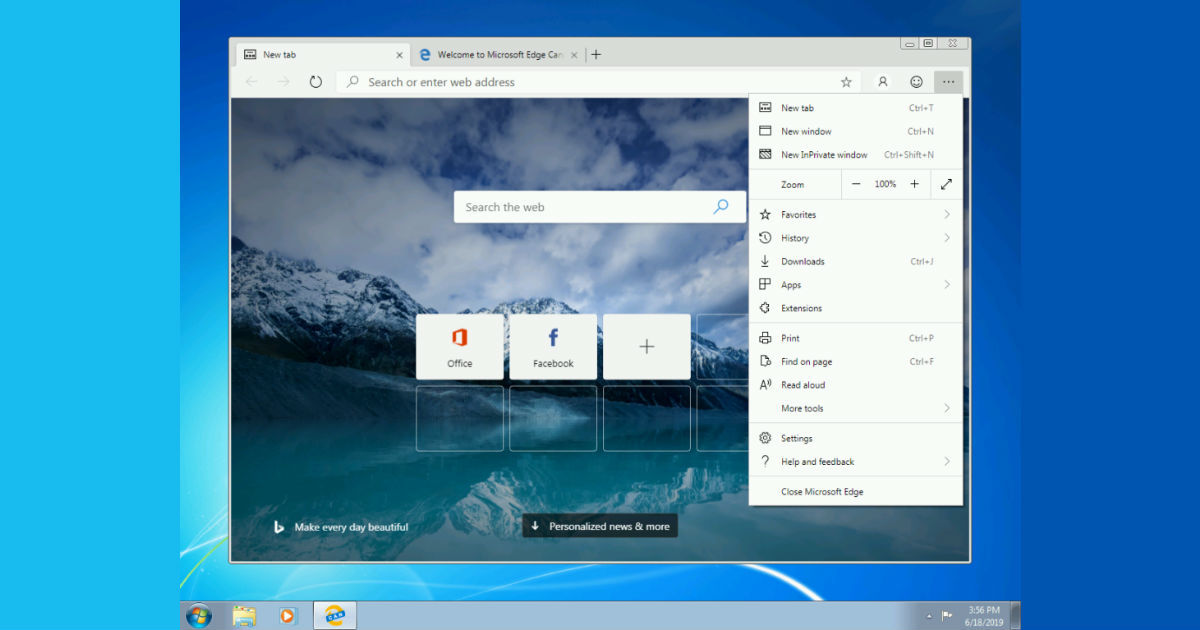 "The new Edge browser is being introduced to older Windows versions in hope of seeing more users finding worth in finally upgrading their software."
Microsoft has continued its rather pleasant streak of widely supporting software across multiple platforms and versions, by introducing the beta version of its upcoming Chromium-based Edge browser on Windows 7, Windows 8 and Windows 8.1. The move comes after Microsoft initially rolled it out to the latest builds of Windows 10, followed by introducing it to Apple's macOS.
The downloads for interested Windows 7 and 8 users are live now and can be accessed from the Microsoft Edge Insider preview webpage. However, it is important to note that right now, only the daily-updating and buggier Canary build is live now with the browser, although Microsoft has revealed on its official blog post that the slightly more stable Dev build will also come to the older Windows versions. It also states that even on older Windows versions, the new Edge browser will offer the same usage experience as it would on Windows 10 and macOS. The end-user experience would also include integrated Internet Explorer mode for Microsoft's enterprise users.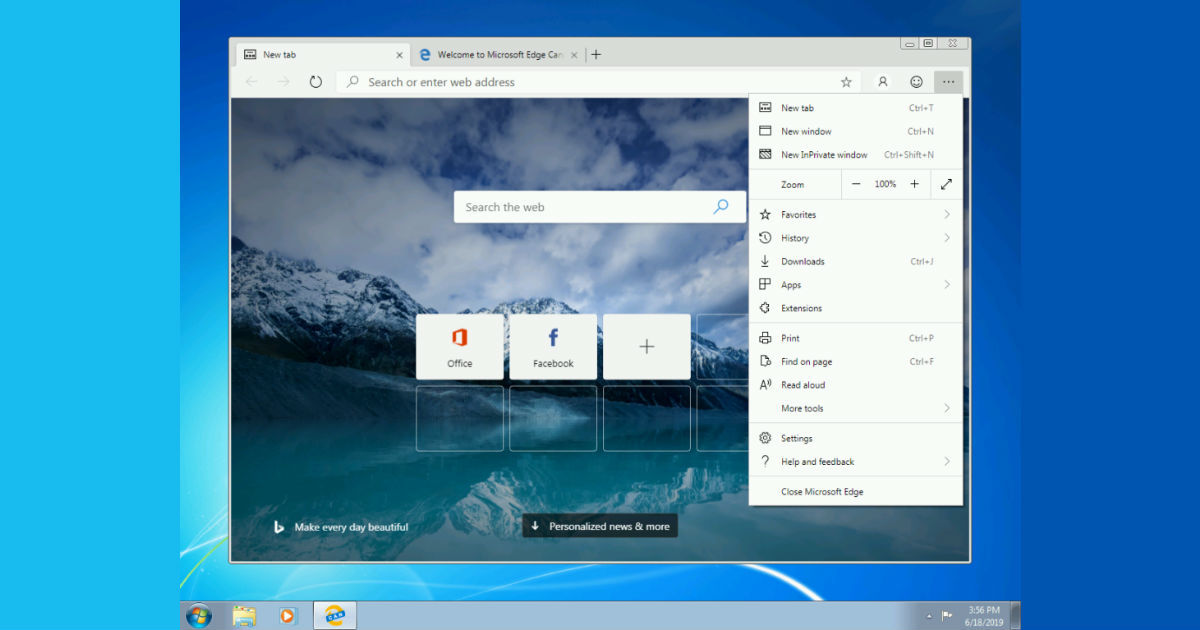 Speaking of updates to the browser, the new Edge browser will be one of the very first public apps by Microsoft that will adopt the company's vision of always-on, automatic background updates, so as to keep the user experience seamless and prevent hacks arising out of users not updating their software. It says, "Delivering the next version of Microsoft Edge to all supported versions of Windows is part of our goal to improve the web browsing experience for our customers on every device and to empower developers to build great experiences with less fragmentation. Microsoft Edge will have the same always up-to-date platform and the same developer tools on all supported versions of Windows and macOS. This will reduce developer pain on the web while ensuring all Windows customers have the latest browsing options."
The Chromium-based Microsoft Edge on Windows 7, 8 and 8.1 will not come with Dark Mode and support for Azure Active Directory sign-in, which will mostly impact enterprise users that employ the Azure suite. Apart from this, Microsoft does expect users to find a few bugs in the browser, which is natural considering that this is a rather early build. There is no clarity so far on when Microsoft intends to launch the browser as a stable, public build for all of its supported platforms.