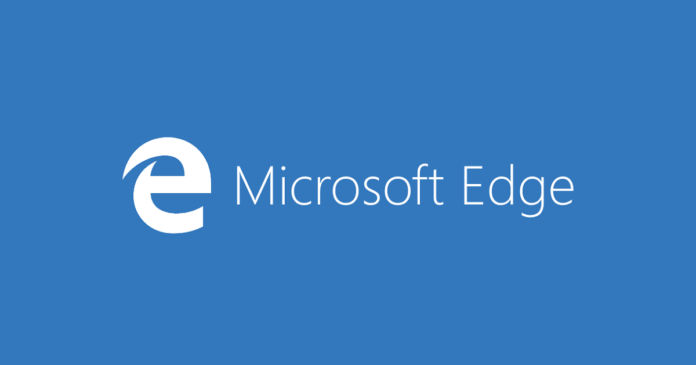 "The Chromium-based Edge browser's new beta release blocks third-party trackers"
Microsoft has brought the anti-tracking feature to its Edge browser. The browser can now block third-party apps from tracking your information, location, or search history. The feature is similar to Mozilla's latest Firefox version that keeps tracking companies at bay. The tracking prevention feature on Microsoft Edge browser is currently available in Chromium-based test builds. Only the insider beta testers with the latest Canary release on Windows can try it now by enabling a browser flag (enter – "edge://flags#edge-tracking-prevention" in the address bar) and then restarting it.

The browser throws three options: Basic, Balanced, and Strict for tracking prevention after it has restarted. The first one – 'Basic' – will block "malicious" trackers but continue to show relevant ads based on your search history. 'Balanced', on the other hand, is said to filter out malicious as well as some third-party trackers. You'll still get relevant ads, but Microsoft "recommends" this option. The 'Strict' option is one that blocks all the third-party tracking entirely, although it may result in some websites breaking down. You can also add exceptions to the sites you trust.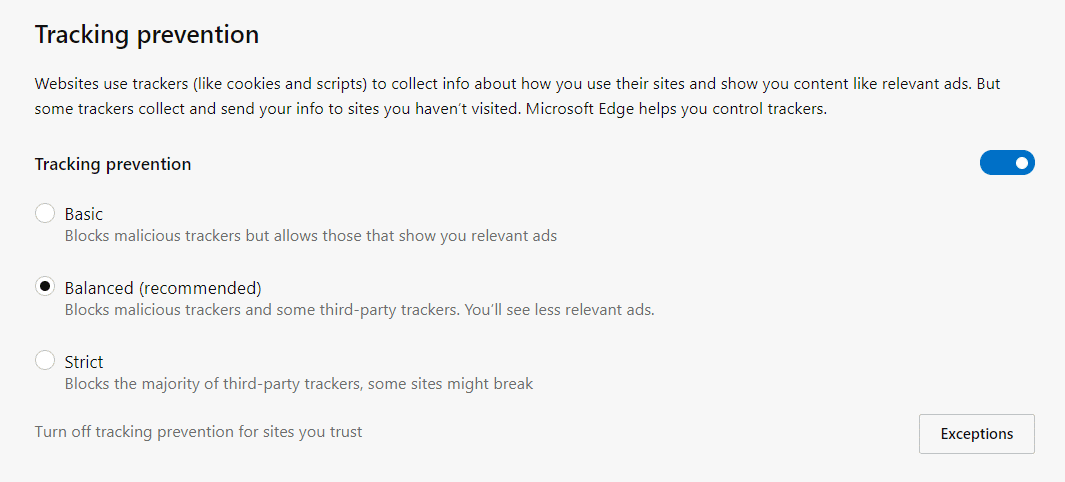 Users will be able to view the number of trackers blocked on a page by clicking the page info button next to the URL in the address bar at the top of the browser. Since the feature is in beta, only a limited number of users will be able to access it.
"Tracking prevention is designed to protect you from being tracked by websites that you aren't accessing directly. Whenever a website is visited, trackers from other sites may save information in the browser using cookies and other storage mechanisms. This information may include the sites you've visited and the content you're interested in, building a digital profile which can be accessed by organizations to offer personalised content when visiting other sites," Microsoft said in its blog.