"The iBall Splendo turns your HDMI-enabled TV or monitor into a full-fledged computer"

Earlier this year at CES, Intel unveiled a new computing device called the Compute Stick running Windows 8.1 that offers full-fledged PC experience in a tiny HDMI dongle. Now Microsoft has also launched a similar device called the Splendo in India in partnership with iBall.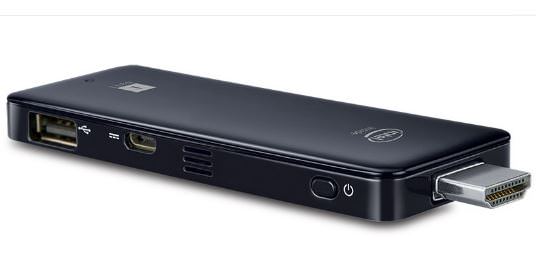 The iBall Splendo is slightly larger than the Google Chromecast, runs Windows 8.1, and can transform your TV or monitor to a full-fledged PC. The device also comes with a USB port to connect accessories. Other connectivity options include Wi-Fi, microSDXC, and Bluetooth 4.0. The computing stick is powered by a fanless quad-core Intel Atom processor, aided by 2GB of RAM. The device also comes with 32GB of internal memory, Intel HD graphics, and multi-channel digital audio.
"The iBall Splendo is for tech enthusiasts who love gadgets, have access to multiple TVs at home, love the Smart TV experience and use Windows for browsing, social networking and multimedia consumption," commented Microsoft India at the launch.
The iBall Splendo Windows computing stick has been priced at Rs 8,999, and comes bundled with a wireless keyboard and a mouse.

Via