"The app is currently available as a public preview for Android users and via the Test Flight Program for iOS"
Microsoft has opened public testing for its new Office app for Android and iOS. The new Office app merges Word, PowerPoint, and Excel apps into one and makes things easier for the users. Interested folks can try the public preview of the app that's available for Android or download the beta version via the Test Flight Program on iOS. The company announced the new app during the Ignite conference being held in Orlando, Florida. Prior to this, Microsoft had separate apps for Word, PowerPoint, and Excel available on both iOS and Android.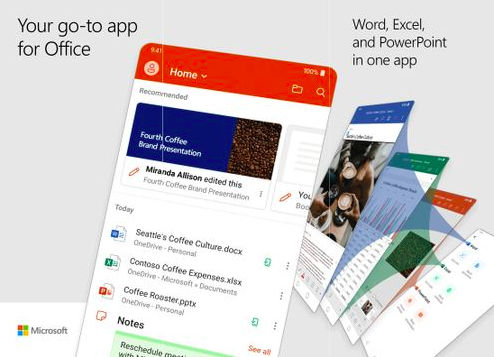 By combining all three apps into one, the user would be able to download a single app and perform all functions. The Office app can be used to view Word, Excel, and PowerPoint documents, as well as create and edit them. According to Microsoft, users will also be able to take a picture of a document and convert it into an editable Word document. The app will let users edit, create, and sign PDF documents. Users can also convert tablets on a printed page into a spreadsheet on Excel.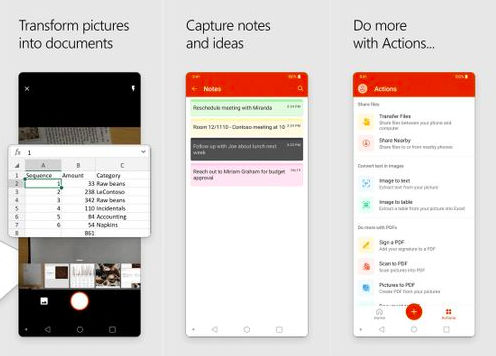 However, the new Office app will not replace the existing Word, PowerPoint, and Excel apps. The company is giving users the choice to either download the separate app or have all the functionality in one single app. For those who use all the Microsoft apps on their mobile device, it is better to download the new Office app and save some storage space. The public preview for Android and beta for iOS are only available for smartphones, and do not support tablet devices.
Microsoft's Offie 365 and its individual apps are some of the best productivity apps available on mobile. The Word, PowerPoint, and Excel apps from Microsoft have garnered more than 1 billion downloads on Android. Despite stiff competition from Google, most companies and businesses prefer to use the Office 365 Suite over Google's G Suite. The new Microsoft Office app for Android and iOS will be available in the first half of 2020.