Microsoft had announced the Windows Phone 7.8 update in January for Windows Phone 7 operating system series devices. Now, reports are out that the company has halted the roll out due to some issues with the Live Tiles feature.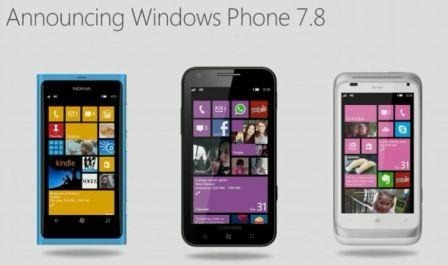 Some users who received the update on their device claimed that the Live Tiles were not updating as the company had proposed. Due to this users were experiencing faster battery draining issues and also loss of storage space.
Vodafone Germany was the first to put up a post on their message board that Microsoft had halted the Windows 7.8 update roll out. The reasons were not given out,however, it is safe to assume that the company must be fixing the Live Tiles issue before considering fresh roll out of the update.
Microsoft has admitted to the Live Tiles problem on their MSDN forum, where they have promised that inclusion of fixes will be considered in the next update.
The Live Tiles feature was the key highlight of the Windows 7.8 update, which the company promised would give the users a new home screen, 20 fresh topic colors, Secure screen safety and screen, room for screen display wallpaper and a host of other interesting features.
The update was supposed to be reaching Nokia's Lumia 510, Lumia 610, Lumia 710, Lumia 810 and Lumia 900 that are running on the Windows 7 operating system. The company had planned to roll out the update globally in four stages. However, it looks like all updates will be halted till Microsoft has completely rectified the Live Tiles error.