"According to reports, the foldable Surface device will run on a new version of Windows and be compatible with Android apps"
After much speculation and rumours, nothing appears to have come out of Microsoft's secretive foldable phone endeavours, dubbed Project Andromeda, as of now. However, a recent report by Forbes suggests otherwise, stating that the company finally has a more concrete direction to its foldable device project, which will launch in the form of a phone-tablet crossover that opens up to a 9-inch display.
According to a Forbes report, Jeff Lin of IHS Markit citing supply chain sources says that the device is nearing production stage. The details of the device include a 9-inch display, which will fold inwards to offer a compact footprint. However, unlike foldable phones released so far, Microsoft may not offer a display outside to offer dedicated phone functionality. Instead, the inward fold and the pivot hinge will divide the screen in two halves, and in turn offer a dual display interface that enables multitasking of various types.
The device is expected to run on the Snapdragon-rivalling Intel Lakefield 10nm hybrid SoC, which itself has been much-hyped and is expected to launch some time later this year. The new processor type will be Intel's answer to Qualcomm's Snapdragon SoCs for laptops and the AMD Ryzen 3 range, and targets the blurring of lines between mobiles, tablets and laptops — something that Microsoft itself is possibly aiming with the foldable Surface device. The Redmond-based company has opened much of its ecosystem up for cross-platform integration of late, also doing away with the platform-restrictive Universal Windows Platform project.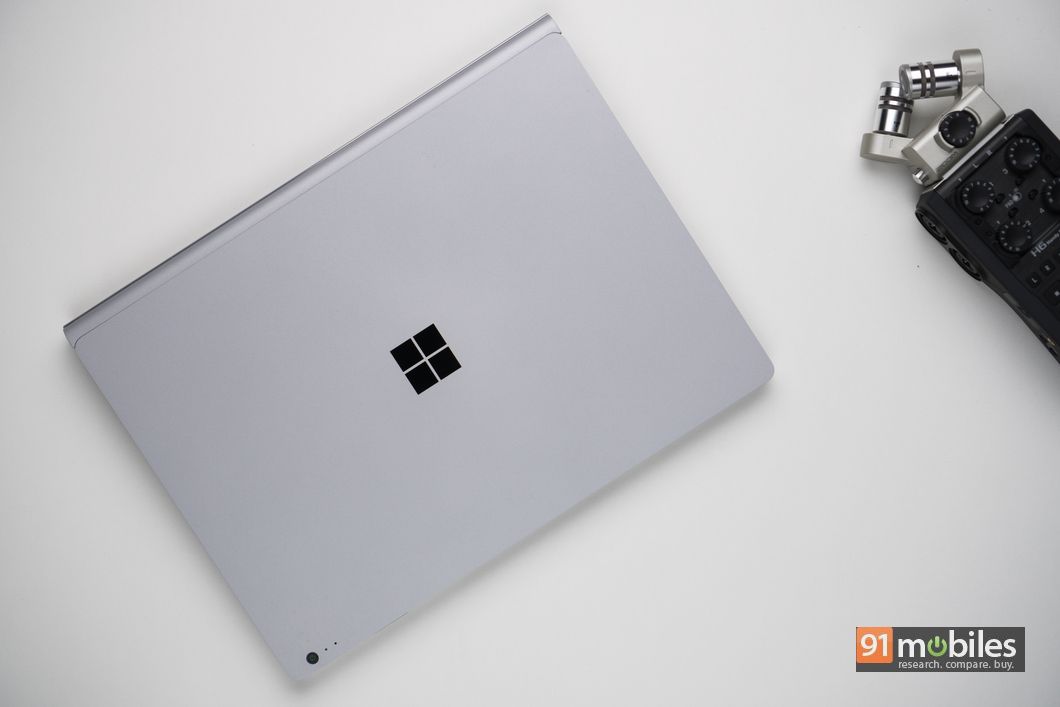 As such, the foldable Surface device is expected to be based on a new version of Windows 10, dubbed Windows Core OS (WCOS). This is seemingly going to borrow much of the shell code from Windows 10, while offering a different base that will bring compatibility with iCloud and most major Android apps to the system, while retaining support for traditional Windows apps. It will also come with a specialised dual-display user interface, which will be the signature of this device.
Late last year, word regarding the foldable Surface project suggested that Microsoft was struggling to make coherent commercial sense of a foldable device that was not strictly commercial. With recent technology conferences showing dual-display devices in laptop form factors as a new trend, Microsoft may aim to cash in by offering a laptop-like usage experience while keeping a tablet's display size that can be folded down to the form factor of a smartphone. This would essentially allow Microsoft to offer the utility of a laptop within the compact shell of a smartphone.
The foldable Surface device has been touted to be quite close to production, and a launch may be possible as early as the first quarter of 2020. This will finally bring to the forefront an ambitious hardware project of a company that, despite making critically acclaimed devices, has seen much of its fortunes coming from all of its software endeavours.